Replies:
samerton-
Thank you, I'm glad you think so!
Kevin-
Hahaha, I'd imagine! I'd love to visit that park in real life, actually...I imagine it would be very picturesque (especially considering the setting).
---
Sorry for the long wait; got caught up in school and Portal 2
. More pictures:
1.) *Looking North; click through for full-sized picture*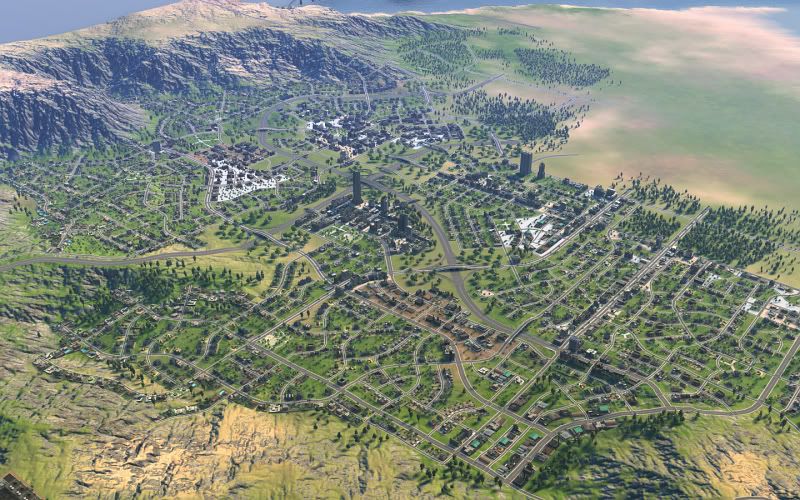 This is the overview of Buonocitta I promised an entry or two ago. This isn't Buonocitta in its most current form, but it's the only overview I have (I don't want to take one now because I've been deleting so much stuff to try and get it over to CXL 2011). It's the first city I ever created in CXL (it was my Planet Offer city
), and it remains the largest one I've created in the game, at somewhere north of 100,000. The odd thing about it is that I never even got to the "main" part of the city--that's almost all suburban sprawl and edge cities!
2.)
A picture from Fordville Int'l Seaport. I don't know why I edited it like that, really...probably because I just wanted to. I will say, though, that building and sharing the seaport in the CJ was really fun
!
3.)
I've only once ever dabbled with the M.A.P.P., and the fruits of that dabbling, known as Onyx Park in the Emerald Plaza area of Power City, have been lost for years now, remaining only in the form of pictures. This, of course, is one of those pictures. I think I really just like the way the Cyclone sits against the freeway there. I'll probably show some other pictures from the rest of the park sometime in this CJ, but we'll see ;-).
---
BONUS! *click through for full-sized pic*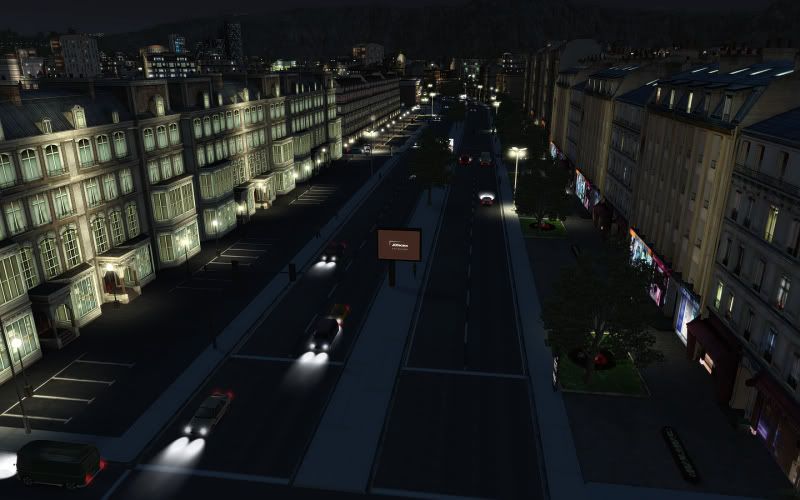 Buonocitta at night. I think I just really like the angle of the road in this picture (and the fact that it's the most European thing I've ever done in either CXL or SimCity
).
---
...and that's all, folks! Leave a comment if you wish, please!