Ionia | Lakes and Luxury
Welcome to Ionia, the capital town of the Hellas province, in northern Cattala. Today we're taking a look at ongoing construction in the suburb of Tilia.
Tilia is built around a natural lake that is fed by the same river that flows through Eurellia to the north-east. Tilia Lake is used for pleasure boating and recreation during most months of the year, thanks to it's warm, plentiful waters.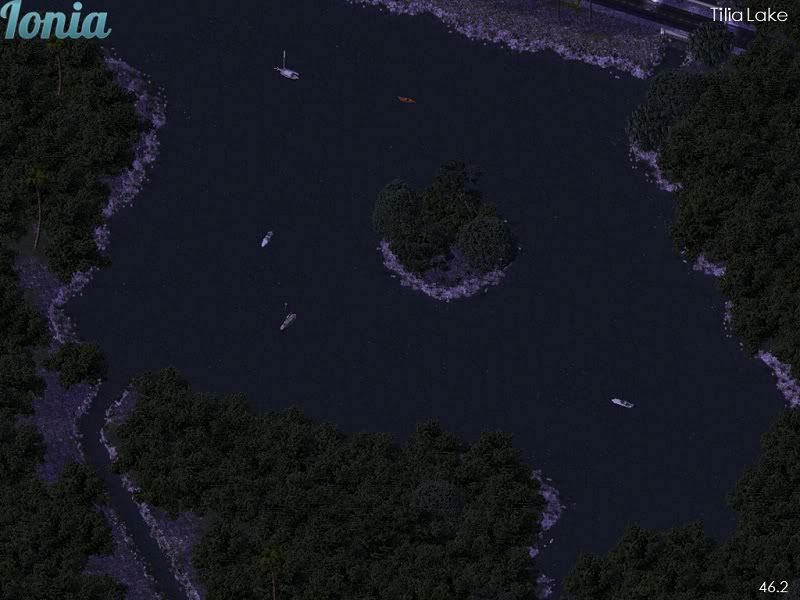 On the northern shore of the lake, a 5-year construction project is entering it's final phase. The construction of Tilia Waterfront Hotel has rejuvenated the local economy, and is due to open later this year.
The views from the hotel extend for miles across the island – with splendid views of both the lake and Ionia itself. On clear days you can see past the town harbour and out to the Hellas Strait.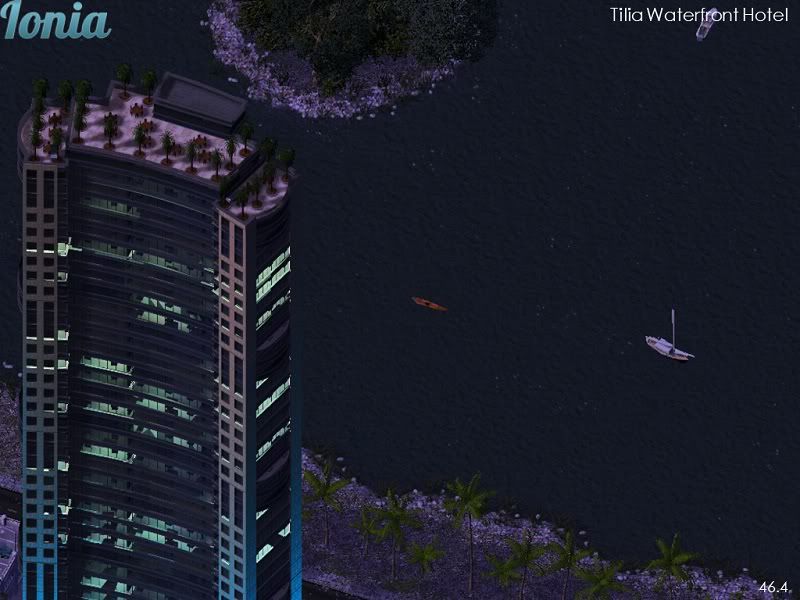 The hotel isn't the only part of the complex though – luxury apartments and lakeside offices have also been built. Some of the penthouses were sold for over half a million Ainero last year.
To the west of the hotel complex is another major construction site. Western Lake is currently only in it's first stage of construction, but the three-year long project is expected to expand northwards and will become a sprawling estate of homes and apartments.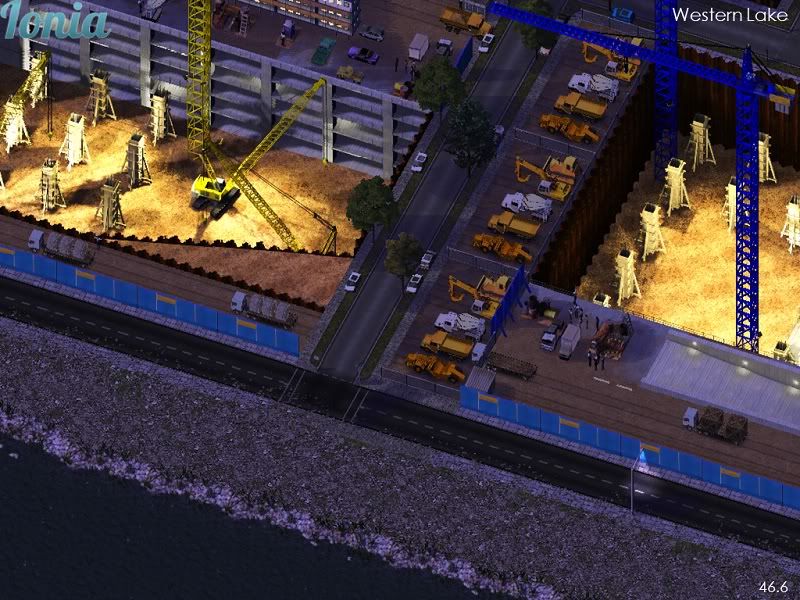 Here we see an overview of Western Lake. Flood defences, landscaping and waterfront beautification still need to be completed both in Western Lake and in Tilia Waterfront, ahead of the first residents moving in next month.