#4 - Mas Destruction!
Replies:
DCMetro34 -
Hmmm...maybe that's why enjoy it so much. I always do enjoy a nice urban scene, especially one at sunset or at night. As for my full screenname...well, it was just a word I thought was cool at the time. I didn't understand the connotations of it, nor did I get how offensive some people might take it. In fact, I'm surprised the admins let me keep it
!
Thanks for another great comment
!
Reikhardt -
Thank you! I hope you enjoy this update, as well!
---
Hey, I was up on the front page for a couple of days
! Good stuff...three more random pictures:
1.) (Looking west)
This is Coco Park, in a section of Power City known as Emerald Plaza. This picture is insanely nostalgic for me. I think this is the first one I can remember being truly proud of, even as unremarkable as it seems to me now. Coco Park is an amazing B.A.T., one of my absolute favorites, but everything else in the picture is pretty lazy (and thank goodness for Dedgren and those smooth Maxis curves now!). Oh, well...I still like it
.
Also...this was the picture I first used when I created the picture contest on SC4D. I've tried entering it three times, and all three times it lost on the first round.
2.) (Looking north)
This is Travis Park in Western Fordville, named after SC4 community member Travis. Not only is it the only modular park I've ever built in SC4 (other than the raised plazas in the same city tile), but it also marked the first time I'd ever used both Peg's Pond pieces and ShadowAssassin's bike paths in a city. I was pretty happy with the results
.
That fountain at the south part of the park is a memorial for Mark Dixon-Kennedy, a.k.a. OnlyPlace4.
3.)(Click through to the full mosaic)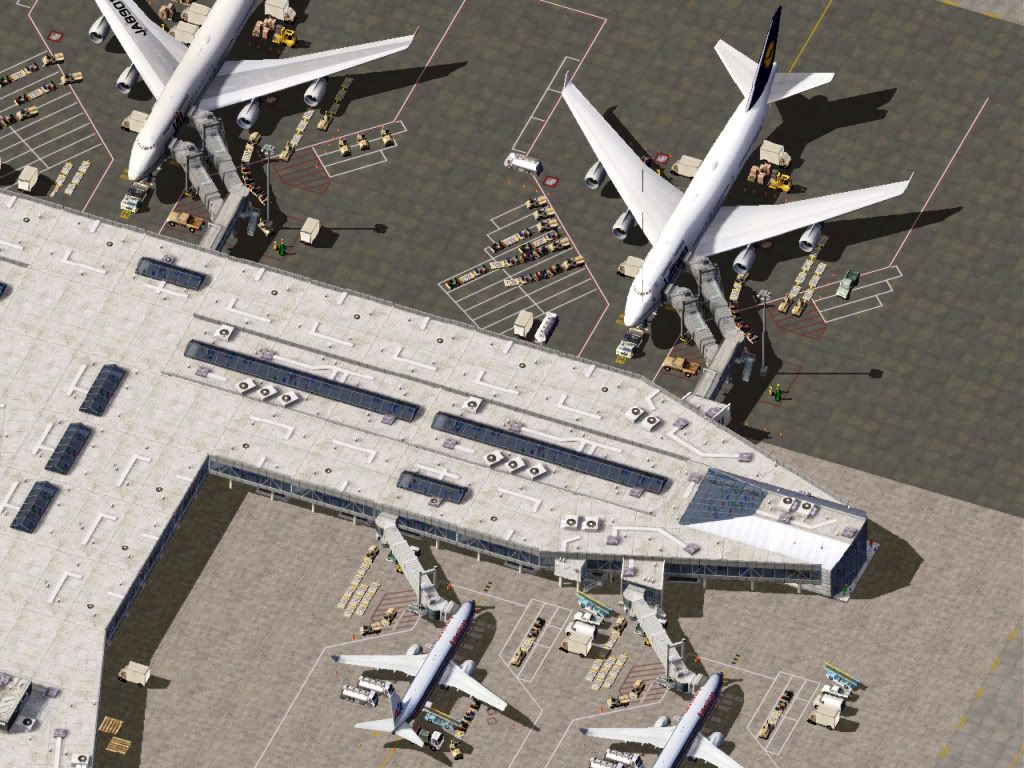 A mosiac of Condor Valley International Airport in Fordville. Probably don't have to mention that this is the only custom airport I've ever built in SC4. It's not done, either; I had planned to have an update in the Condor Bay CJ about it, but that never came to fruition (and now the CJ thread is locked). Oh, well...I'll probably show quite a few things I never showed in the CJ ;-).
---
...And that's that! Leave a comment and let me know what you think!
Random Fact -
My favorite City Journalist ever is Aleking.