Celeste | Grandeur in Vittorious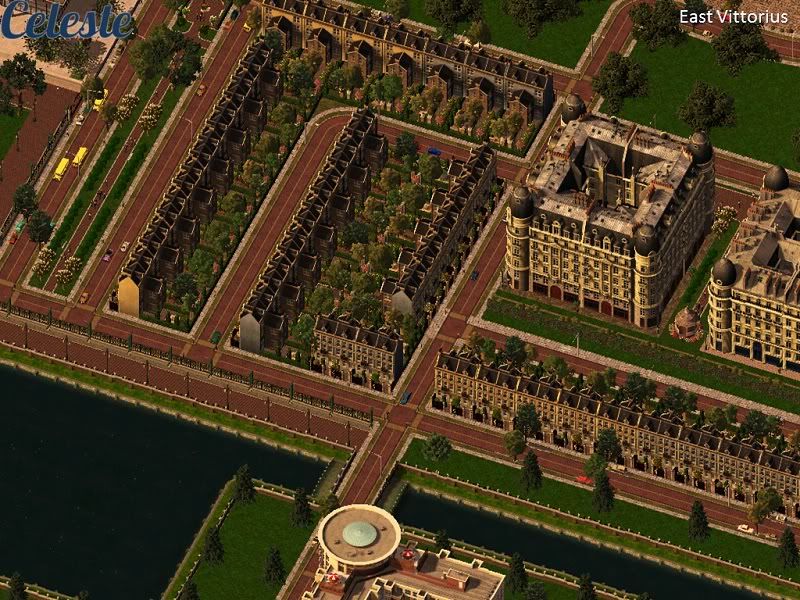 Good morning and welcome to Celeste, where today we're starting off early in the day, in the eastern fringes of Vittorius, a northern suburb of Celeste.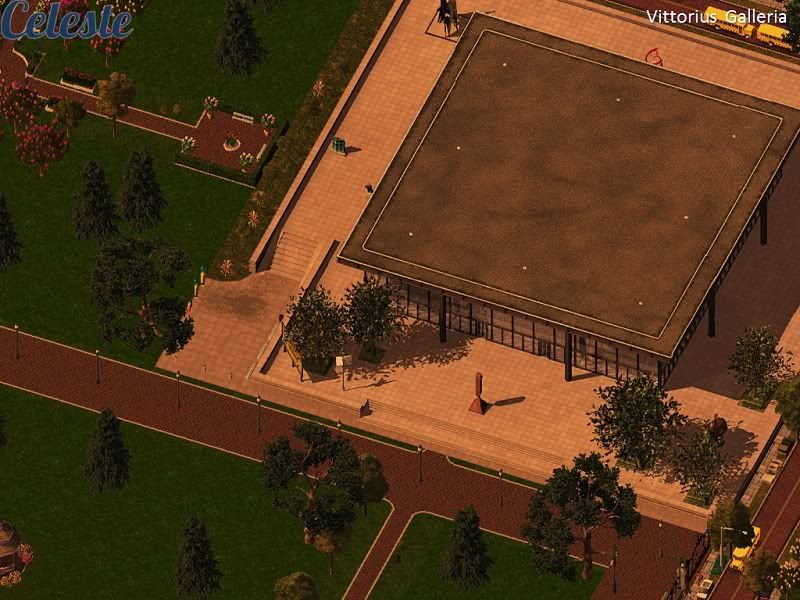 Near the railway line that signifies the end of Vittorius district, is a modern Gallery that has hosted expositions and special events for over a decade.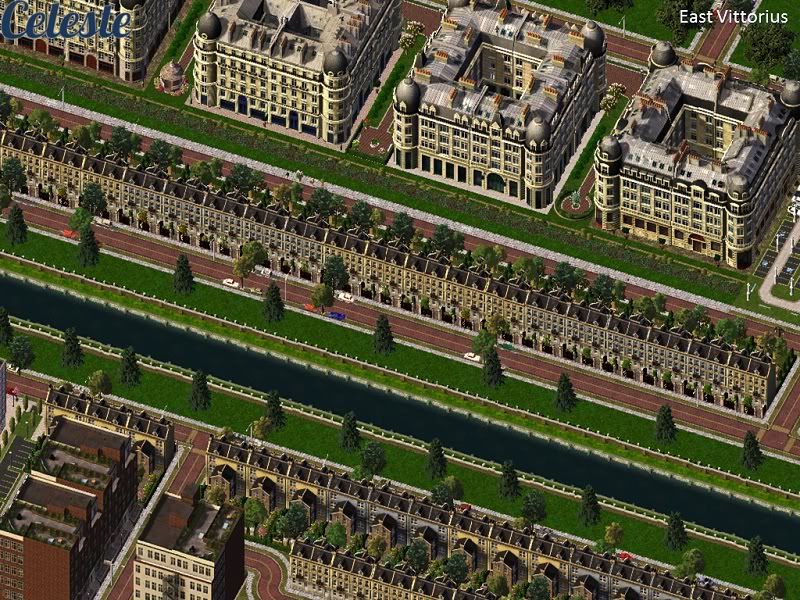 Here's an overview of the east of Vittorius, built around the Fiume Celeste. This area is located due north of Franogei, so the apartments were constructed at the same time.
Here we see a view of the river from the top of Lassereth House.
And here is the centrepiece of Vittorius – the palace. Victoria Palace was dedicated to Queen Victoria, and was home to the Governor of Cattala during the imperial years. Now it is the main residence of the current royal family. The palace lies on the southern edge of Vittorius, and on the fringes of Franogei.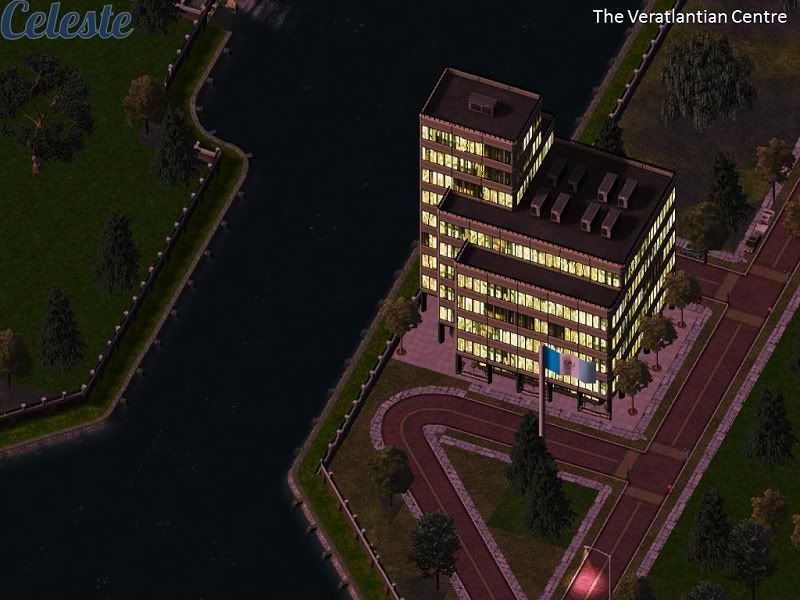 Here we see the embassy of the Atlantic Federation, which is located on the edge of the Fiume Celeste, which navigates straight through Vittorius.
To end with, an overview of the Veratlantian Centre and the Vittorius Gallery at night.