Imperial Command Centre - Transition from Pre Rush Hour to Rush Hour Transit Systems
Right, after some historic Pre Rush Hour shots (ugly wasn't it
), it is time to look at the transition to Rush Hour in the capital.
Rush Hour came out soon after the original SC4 was released. So after Imperial Command Centre and Rangitoto Town were founded, massive upgrades were needed to facilitate the new transit options as well as the features of NAM that would be released over time.
Fortunately, Rush Hour was advertised in advance so IPC was future proofed (somewhat
) to allow for things like avenues.
As you can see in what would become the Wiri Industrial District, the old 2 lane roads with parks down middle acting as medians were changes to one way roads. Avenues also started replacing high occupancy use areas such as neighbourhood connections.
Effectively for the next 6 years real time, Solaria would become a car orientated city; with transit systems adapted to it. Although efforts were made to make mass transit better and more efficient.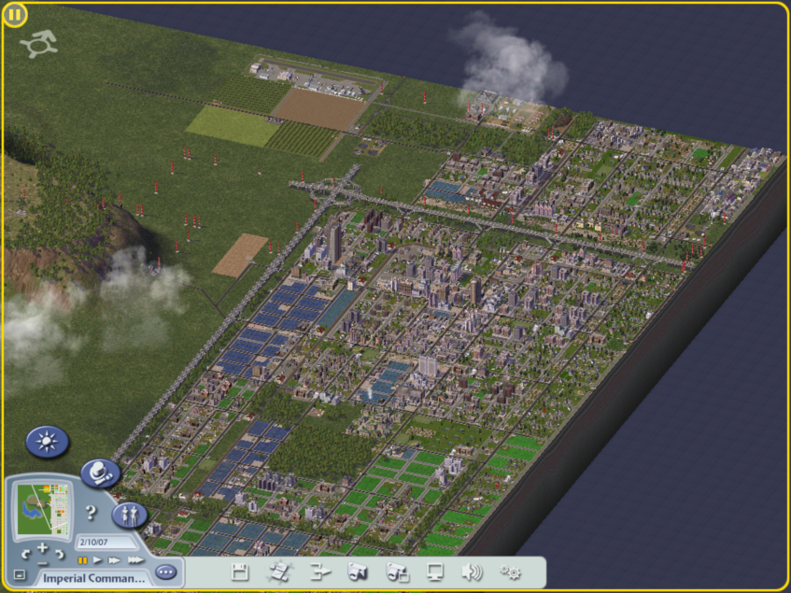 You can see the amount of work to be done
Right, I'll be right back
Just have to upload the first more modern pics of IPC to show the progress.
Will edit this entry when it happens
________________________________________________________________________________________________________________________________________
Right next sub entry to this main one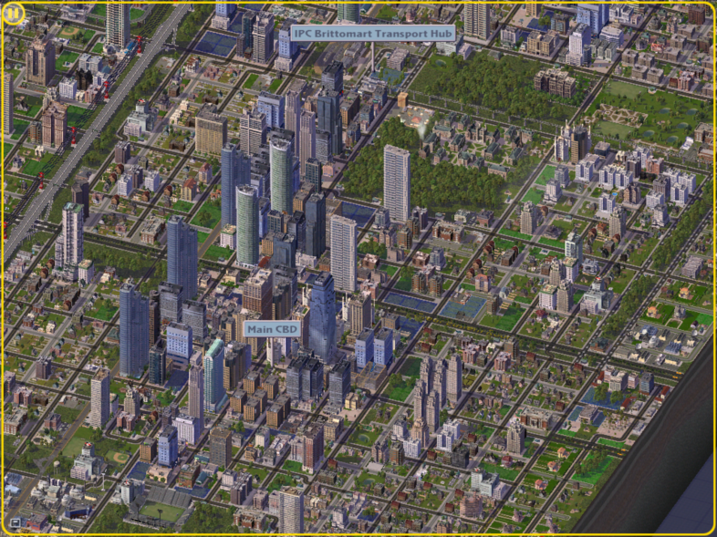 As we can see, more RH material and transit systems were added to IPC. Avenues, One-way roads, Monorail (later HSR)and also later NAM were heavily utilised in getting sims moving about the large city.
Looking at the picture above I notice a few things:
First being where the Main CBD is. The actual CBD years later would move north west (so the other side of the motorway)and become The Hub - the centre point of Solaria with the capital institutions next door.
Second; where the Main CBD is now, would become Down-town which flows into Solarian Point down south.
Third: Where the Britomart Transport Hub is, that gets relocated to The Hub and the land becomes residential and commercial development.
And last of all, where you can see two neighbourhood connections to the east (Rangitoto Town), major upgrades would happen such as new a new motorway, more mass transit and denser development - all which can be seen as time progresses in IPC.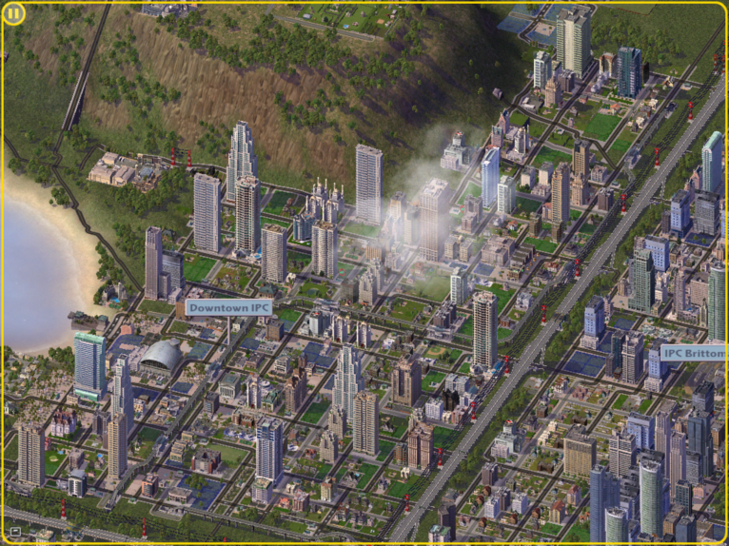 From 2004-2006 real life time, this area would become the primary CBD and hub for the entire Solarian Region. Not much here at the moment aye
But this is what it would become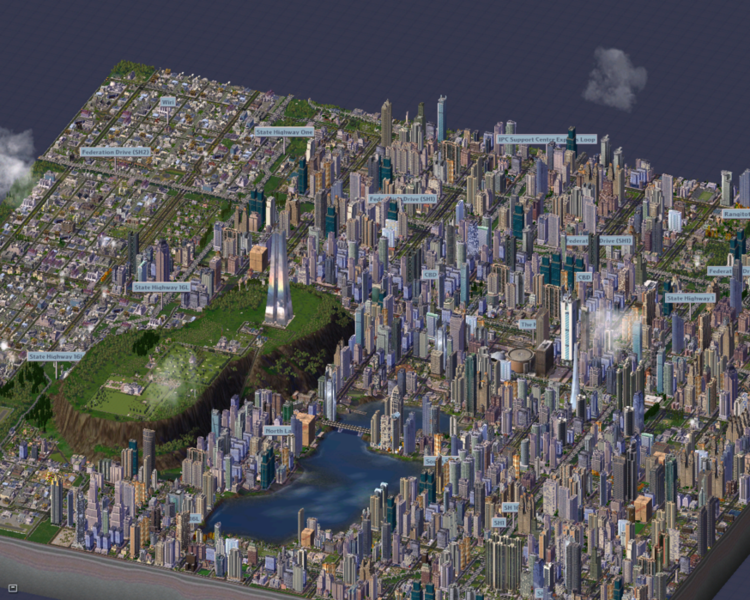 Now then, back to some more shots from 2006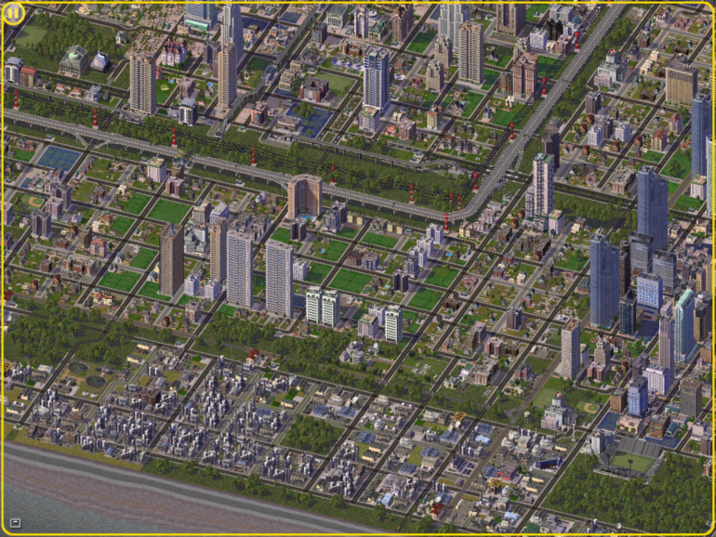 2006: Some low density stuff as the capital continues to expand. Although we have a highway, some EL Light Rail, and NO connection to Solarian Point (would be bottom of the picture) as that city tile was not even thought of yet and wouldn't be for two more years.
Also, the shot above if you look to the 2011 picture above THAT shows the differences this area would go under. The industry would relocate to the north of the tile and the area becoming Downtown. Federation Drive (State Highway Two) as well as other highway extensions would be built, and a fusion reactor would be located here.
The comparison of the pictures does show the evolution of IPC over eight years.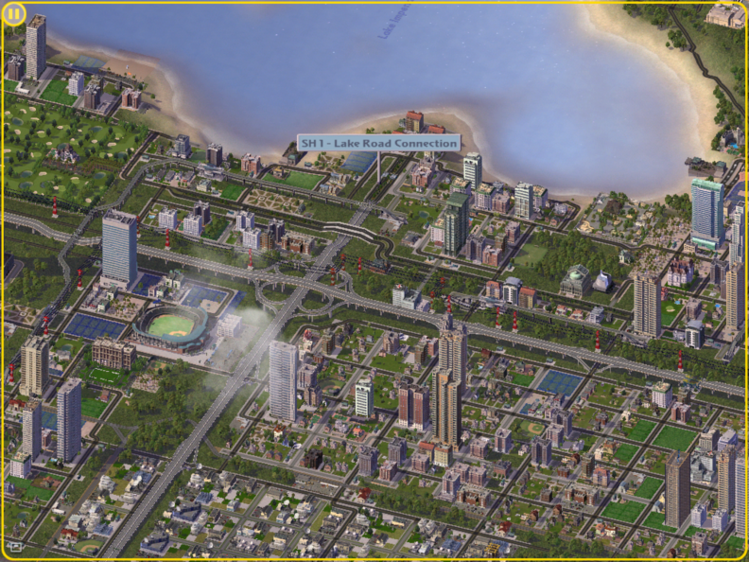 Another area to under go mass change. Heck even Palpatine Lake would be partially filled in to satisfy the hunger of land needed for development. After all, there is 210,000 people living in the tile when that shot was taken - compared to 1.3 million in the 2011 shot somewhere above.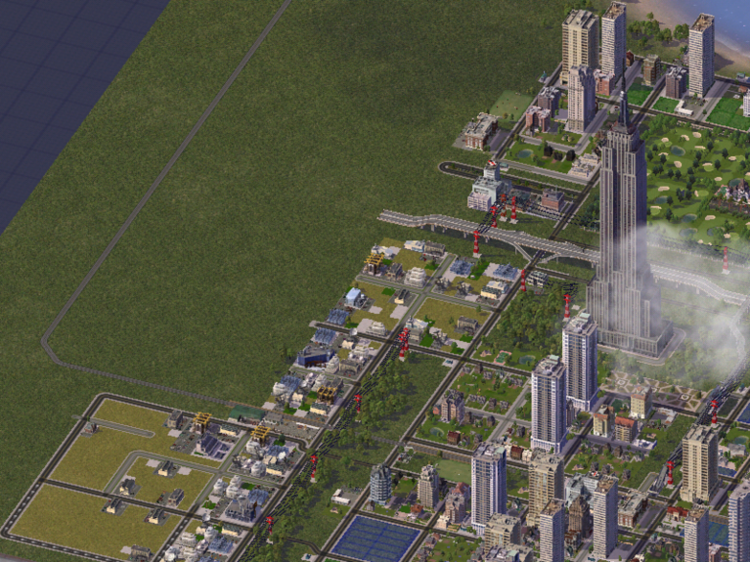 Something that will be nearly impossible to find now in IPC - virgin green fields
Essentially all the land that could be used has been used for development in IPC
What green fields are left are all city "parks" for various reasons (such as airport buffers)
So then what to do to cram more people in the city - we go UP!!!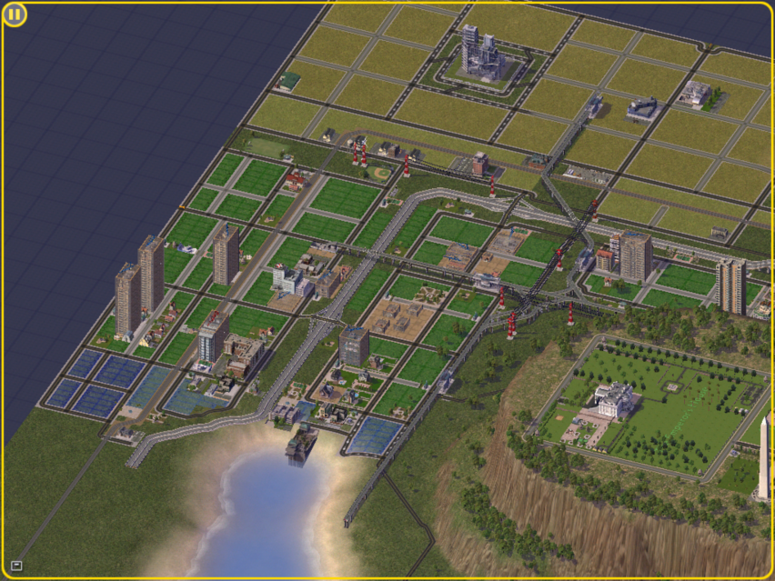 Even this area to the north west would under go massive change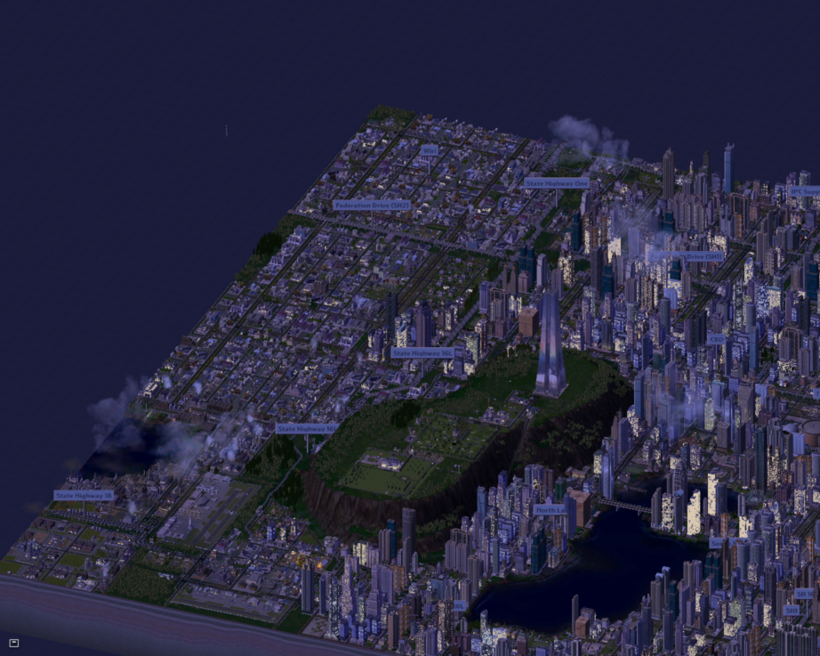 As seen right here, the 2011 shot
:O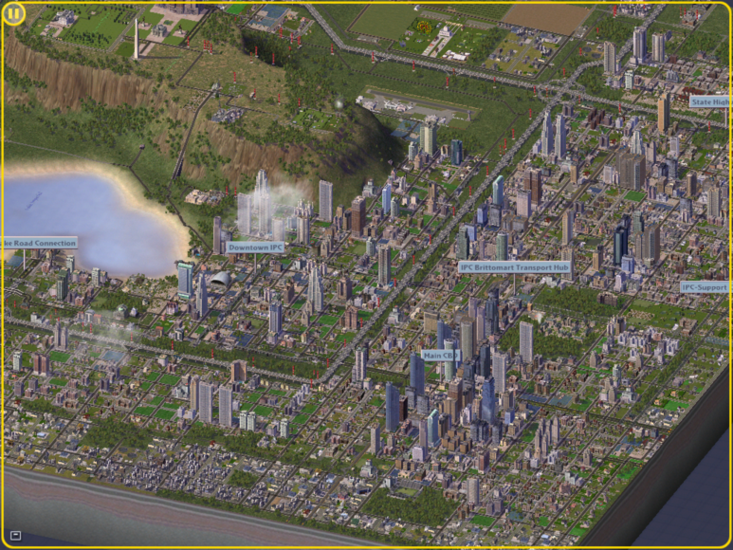 The last Transition to Rush Hour Pic of Imperial Command Centre
We know head to post 2006 and watch this mega city tile evolve to what it is today
________________________________________________________________________________________________________________________________________
To Keep the entries manageable and readable, I'll divide the IPC story up into separate entries.
Just watch the Entry Title to know where you are.
Eventually I will create a contents - when I can be bothered