Aldoak | Return to Ontano, Part One

Welcome back to Aldoak, in North Ontano. You can see how much Aldoak has changed since we last visited, because I've decided to rebuild all of North Ontano into more a Seina-esque, rural, village feel. I hope you like it.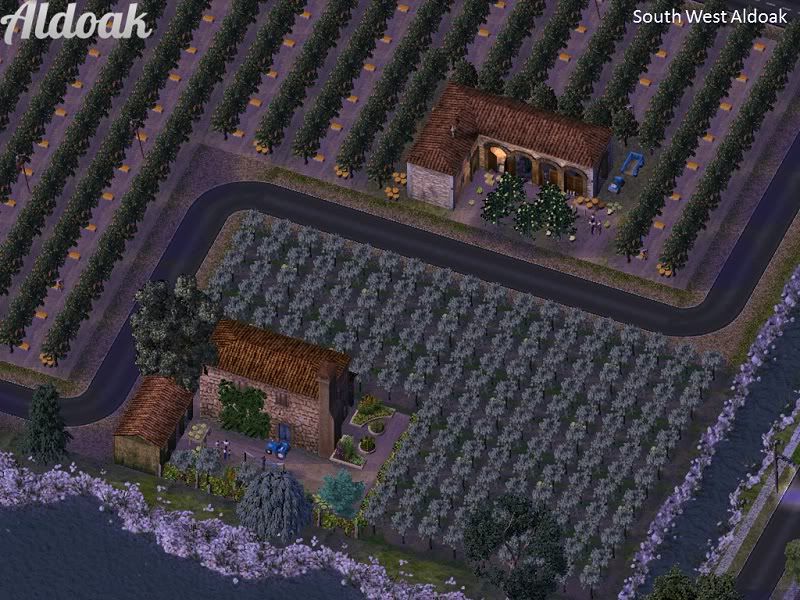 Today we're starting off in the south-west of Aldoak, in the small farming community to the south of the main village.
The land around the Fiume Ontano is fertile and ripe, and historically, Aldoak has been an important area for food production.
In recent years farmland has been sold off for property construction, which has been highly profitable since the turn of the century.
The Fiume Ontano flows through the centre of Aldoak and is the reason that the village was initially built. It flows from a source in the mountains north of Brunswick.
The village centre is dominated by apartments and traditional Mediterranean homes, which are seen across Almae-Ontano Province.
Much of the village has been built around the Fiume Ontano, and the series of streams that flow from it. To end with, an overview of Aldoak.