About This File
Mountain Airbase Add-on

After many years of abject humiliation due the to economy nature of our air farce, and enduring coming last in all the spit-wad wars instigated by the neighbouring Simnations, we were proudly and finally able to bring you the upgraded Mountain Airforce Base.

We are now pleased to announce that sufficient funding has again, been siphoned from the appropriate Pegprod Team Slushy Fund, to bring four more airbases to add to the ever expanding Mountain Airbase empire.

Unfortunately we still can't quite afford a runway, so we suggest you use the MTP Small Landing Strip

Or the Coast Guard Airfield (AddOn) modular airfield set.

This pack includes the following lots:
Mountain Airforce Base - (Modular) *Designed to work better with modular airport sets.
Mountain Airforce Helicopter Base
Mountain Search and Rescue Base
Mountain Heliport

Bonus Extra 1x1 lots:
Airbase Chainlink Fence - Grass
Airbase Chainlink Fence Corner - Grass
Airbase Chainlink Fence - Concrete
Airbase Chainlink Fence Corner - Concrete
Airbase Concrete

*Uses the same chainlink fence from the PEG-CDK Fishery

Stats Main lots:
Menu - Airport
Plop cost - 500
Bulldoze - 100
Monthly Cost - 50

Dependencies:
PEG SPAM SUPER RESOURCE
PEG MTP SUPER RESOURCE
PEG-CDK3 Fishery
One Flag Many Nations Mod
S.P.O.T (Simpeg Orientaion Tool)
*PEG-MTP R$$ RESOURCE b101.dat
*Only the .dat file containing the R$$ building models is required from the PEG-MTP Residential Replacement Mod, it is not necessary to install the complete mod.
Tabi Aircraft Models (Also now attached to the download button of this file.)


Installation:
Unzip to: Documents/Simcity/Plugins/PEGPROD/Mountain Theme Pack/ABCVS/Aviation/Mountain Airbases
Un-installation:
Delete the Mountain Airbases folder and its contents.

Credits:
Lotting / Modding - abcvs (Screw Pile Developments)
Props, textures and dependencies - Pegasus (Pegprod); Tabinohito

Additional Screenies: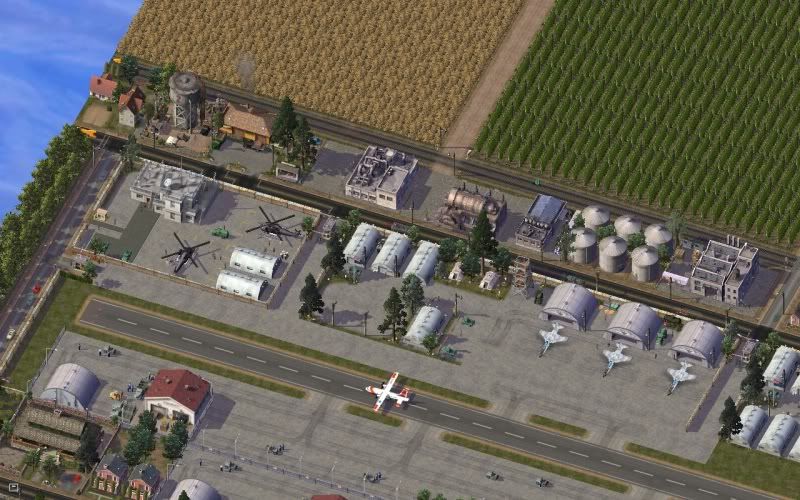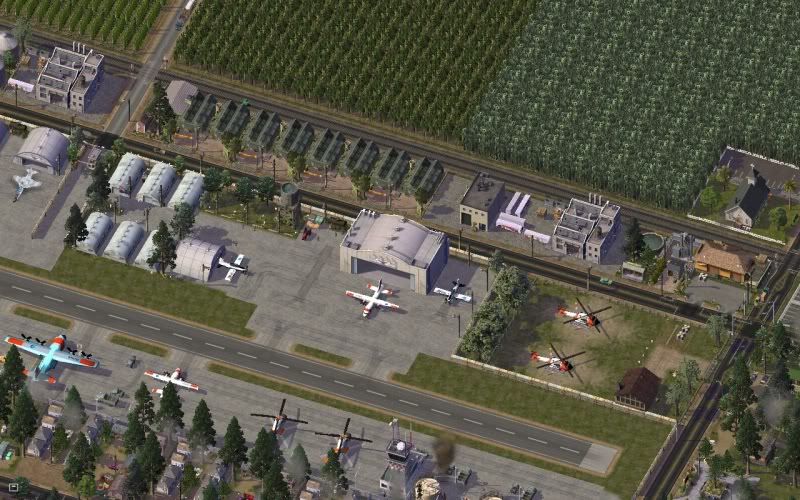 -Cori Edit: Fixed formatting and linkys.
---
What's New
1.0

Released
Attached missing Tabi Aircraft Models to the download button.