About This File
This pack contains seasonal plopables plant, and various decorative elements for your landscape. The seasonal props has the S logo.
Note: for fitting with other seasonal items, props need to be planted the 1st September ot the 1st Marsh. We do not recommand you to use seasonal trees on growable LOTs.
The Pack are included: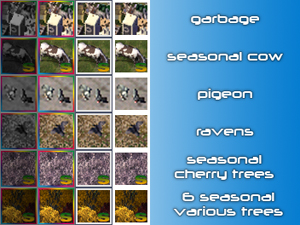 DEPENDENCIES
You need to have in your plugins:
Seasonal Flora Patch for All Terrain Mods
INSTALLATION
Auto Installation: Double-click the installer file to start the installation. The program will guide you through the process. You can change the default installation path, but we strongly suggest to keep the standard folder in order to make future updates and additions easier.
MAC Users: File Juicer should enable you to use this installer package. If it's ZIP archive it is necessary to make the same manipulation that during installation manual (see above).
CREDIT AND FEEDBACK
Models by Manchou and Vnaoned. Modding by Badsim.
If you have questions or problems you can leave us a message SC4devotion thread