About This File
This mod includes 16 species of tropical shrubs or bushes (banana trees, philodendron), in full bloom (azalea, red yucca), from the desert (Chollocactus, aloe vera), aquatic (cattail), and others.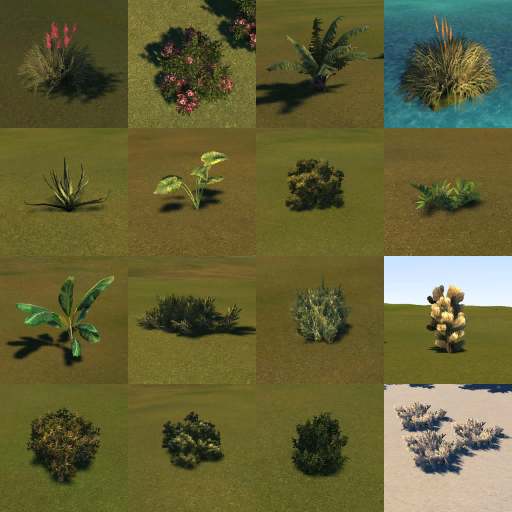 You will find these trees in the menu Pack / Asia ( or Americas or Europe ) / Terrains.
ATTENTION
This mod works only under Cities XL on 2011.
If this mod pleased you, there are three other tree mods :