Introductory note: many of the BATs featured in the following pics were made by myself. While I will never have the time to upload them one by one to any exchange site, you can download the whole package here:
http://www.divshare....ad/23679707-33a
------

Augusta is a big, fictional Italian city that covers about 9 large tiles. The population is about 2.3 million, achieved with realistic stats -for example, a family home houses maximum 4 people.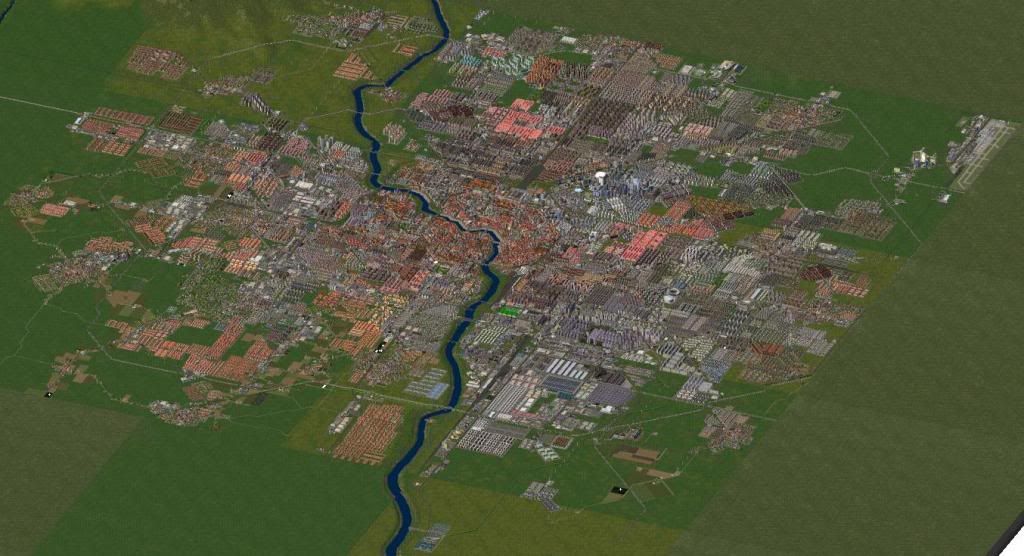 At the core of the city is the Roman and medieval town
(sorry I can't show you a larger view, my pc can't handle zoom 1 and 2).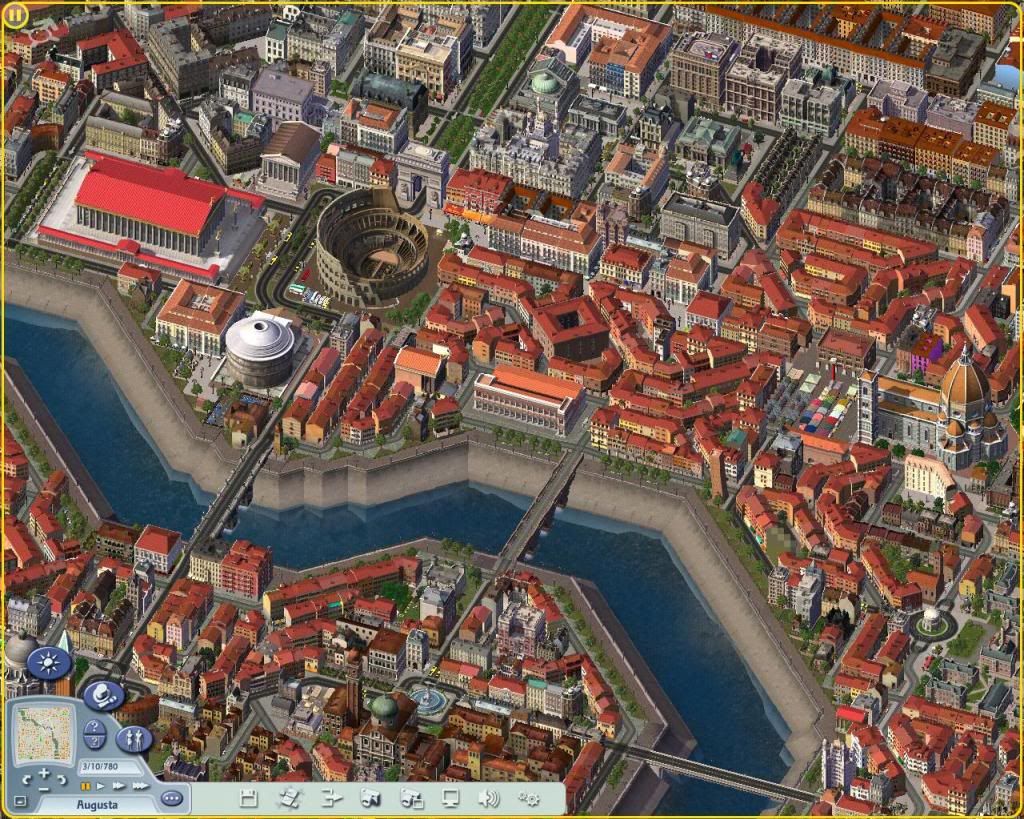 The Colosseum is at the heart of the main square, surrounded by other important Roman buildings.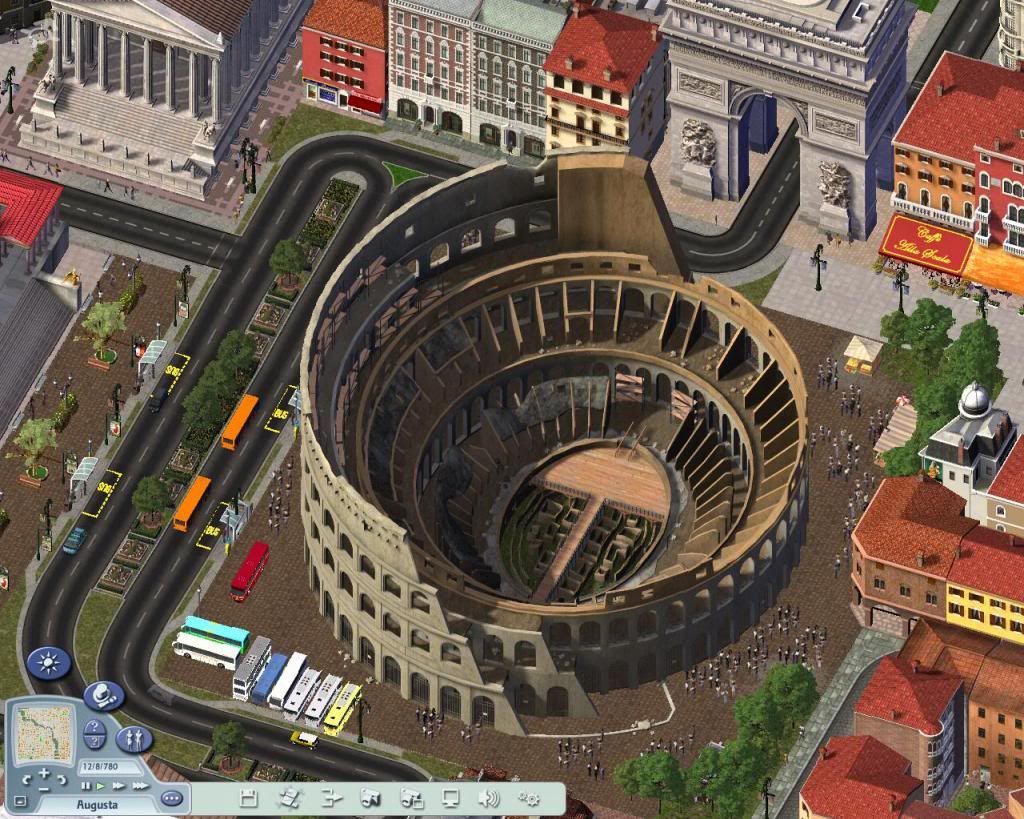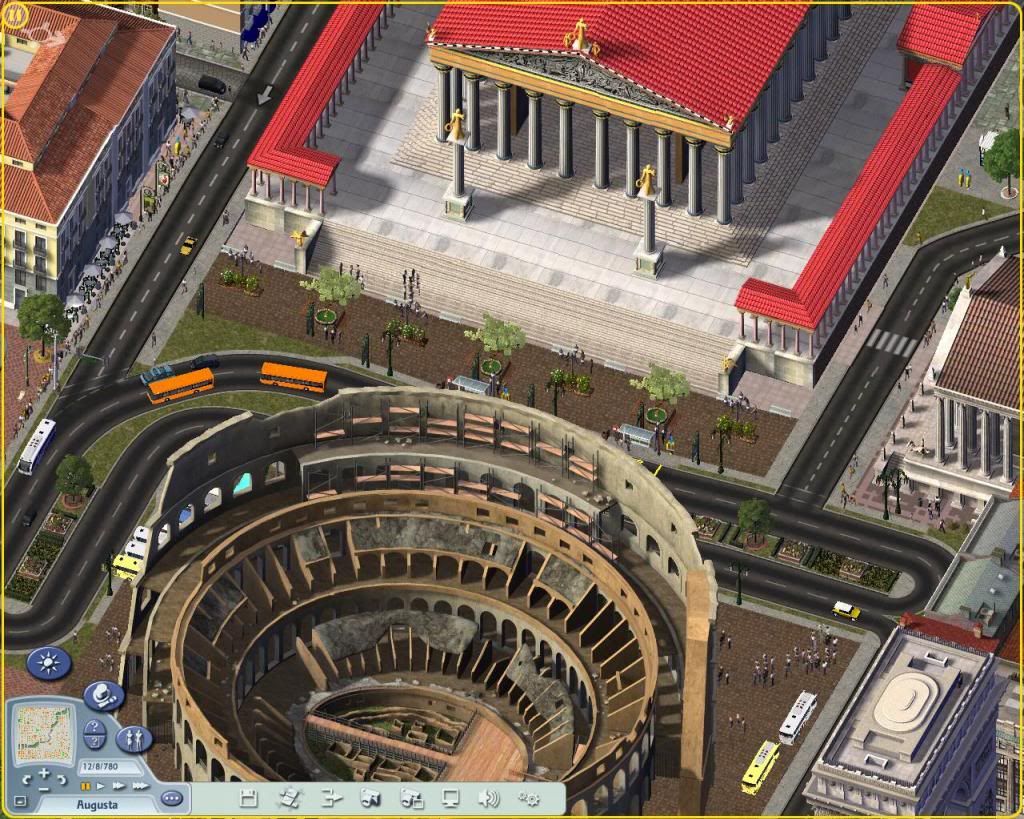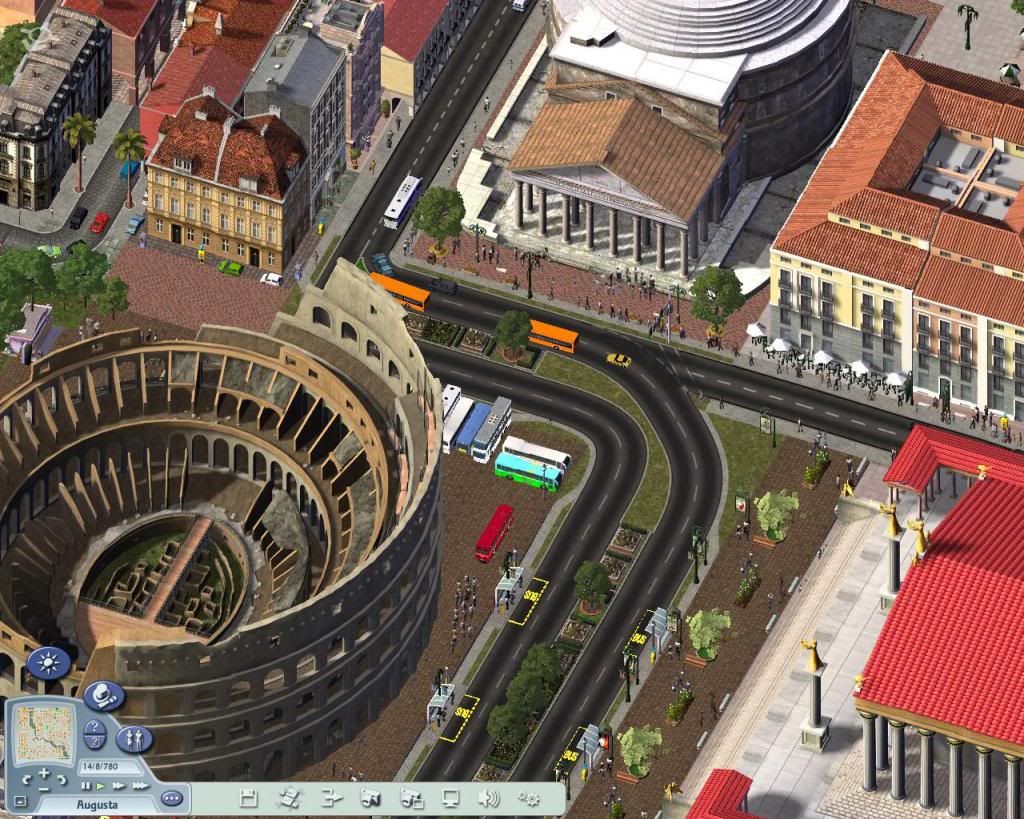 The pedestrian walk takes us to the other major square, where the Duomo, the townhall, and the historical market are located.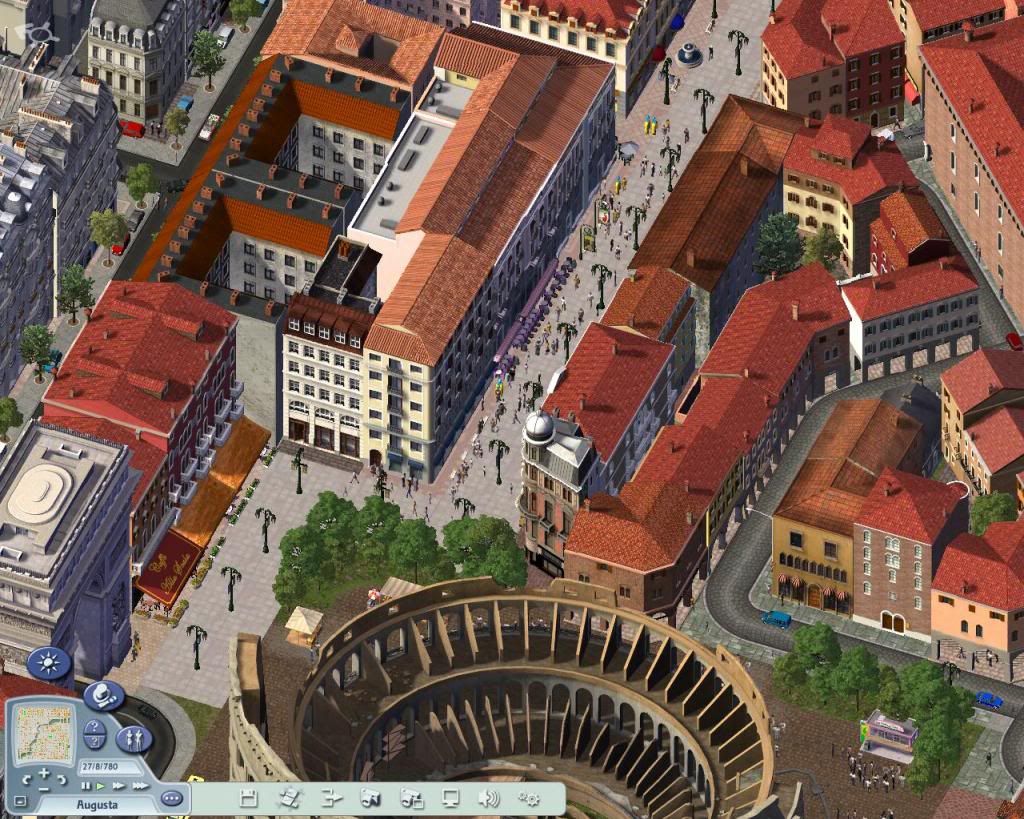 The Duomo is only one of the many ancient city churches: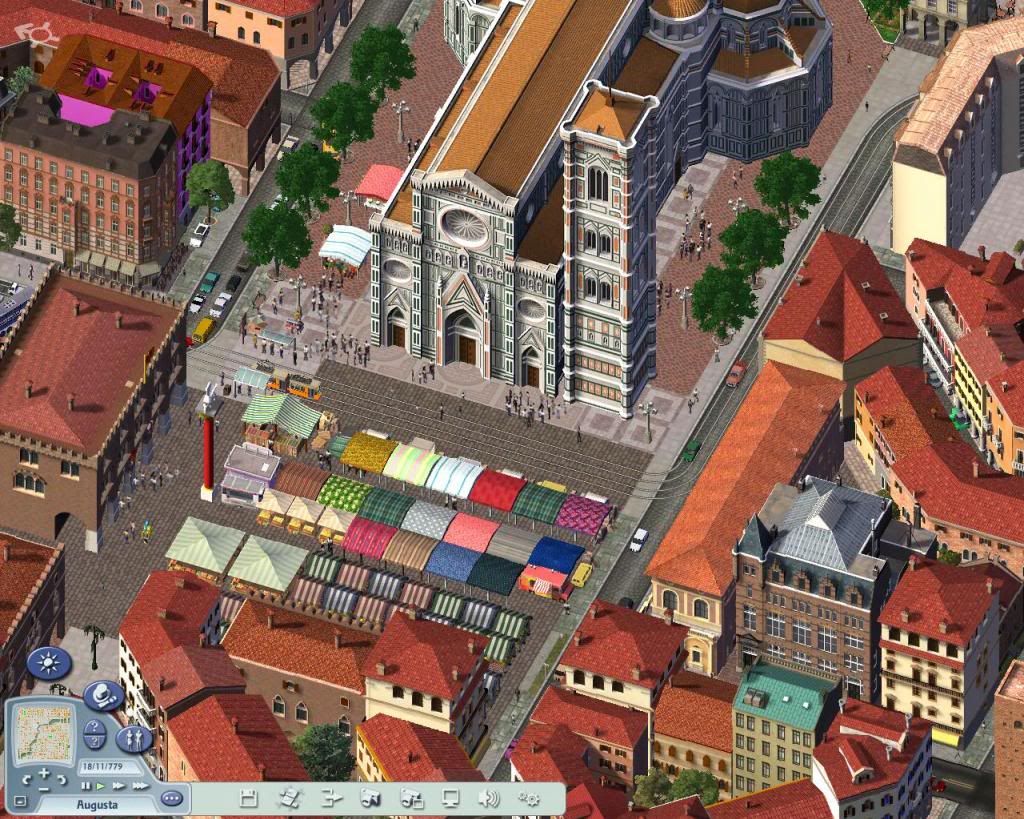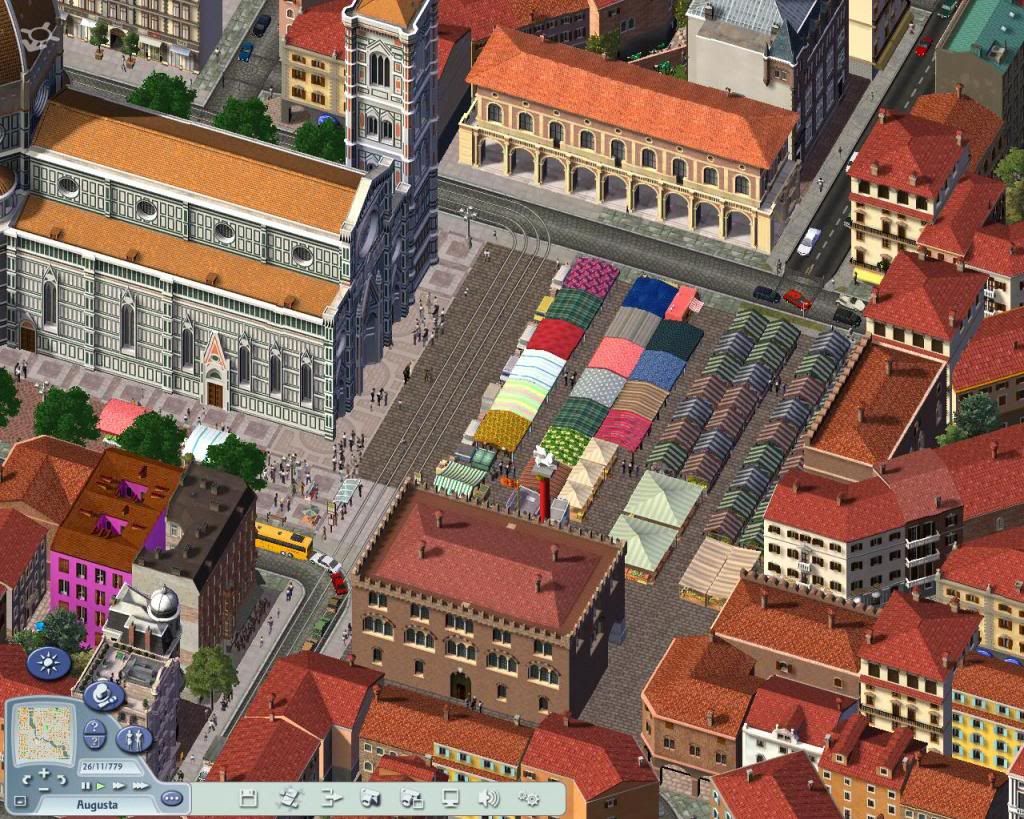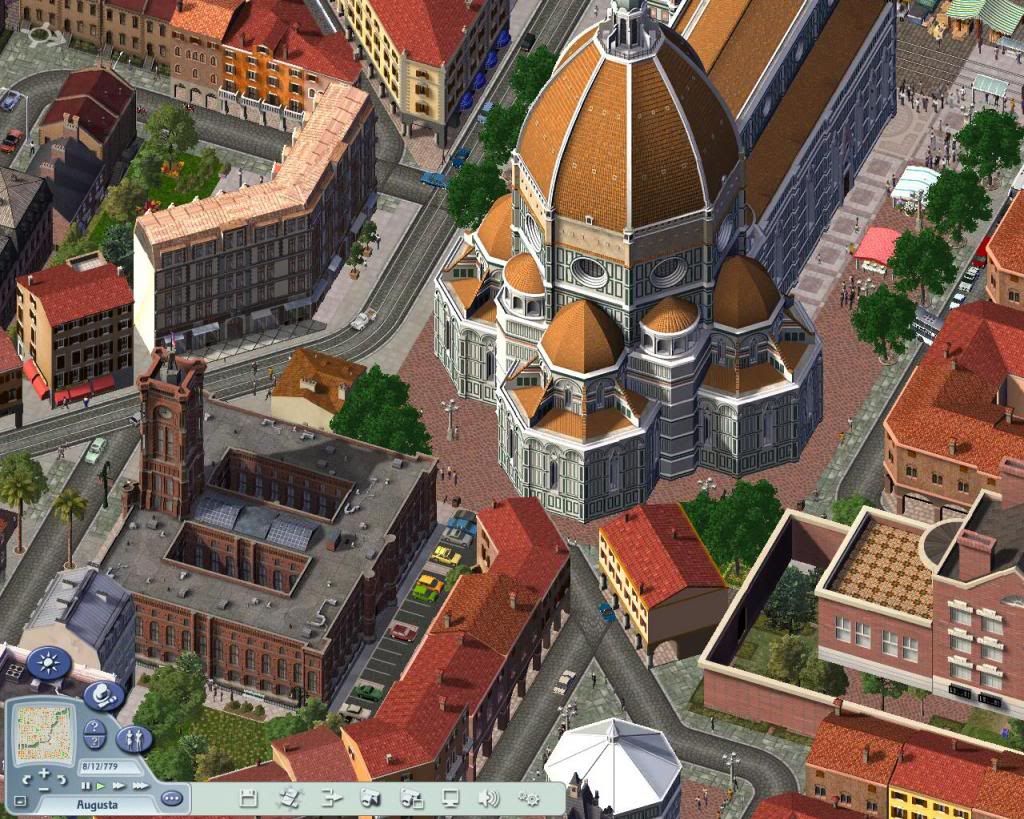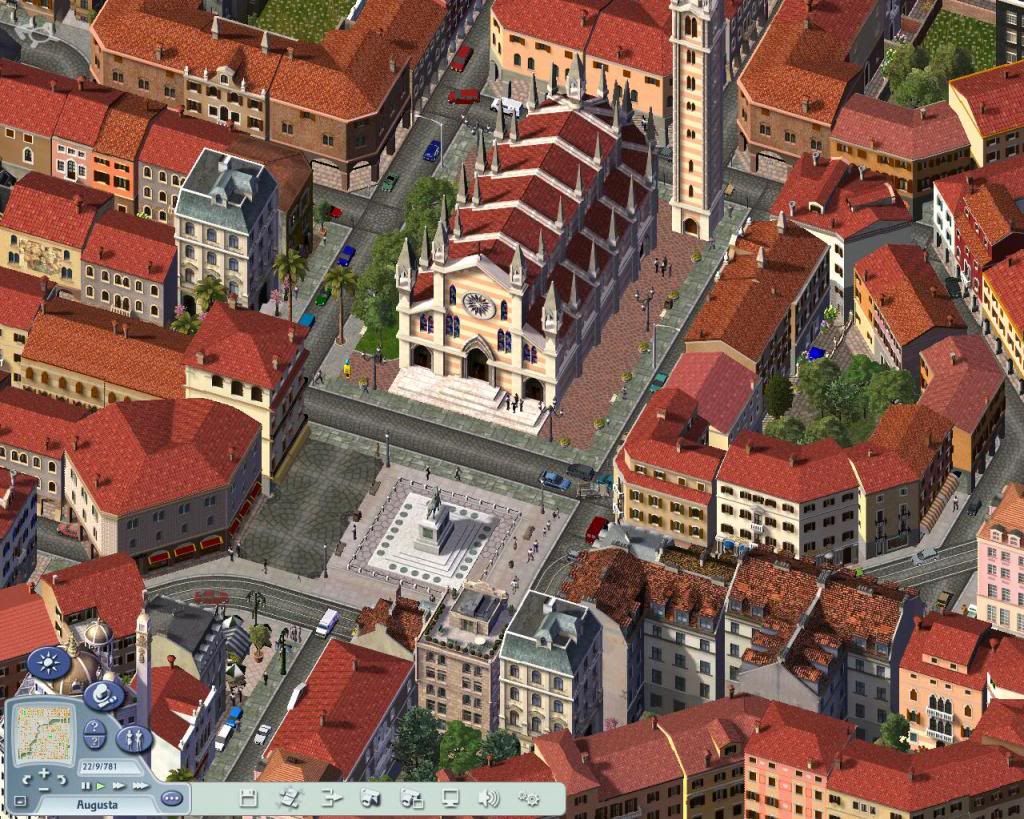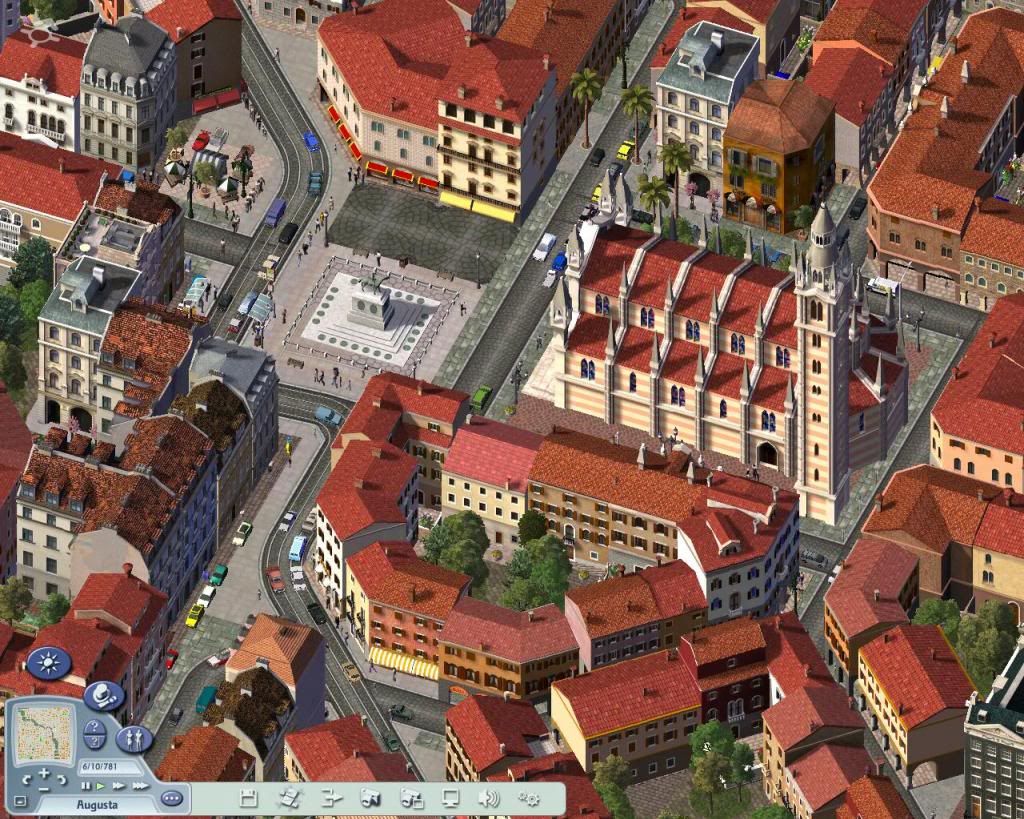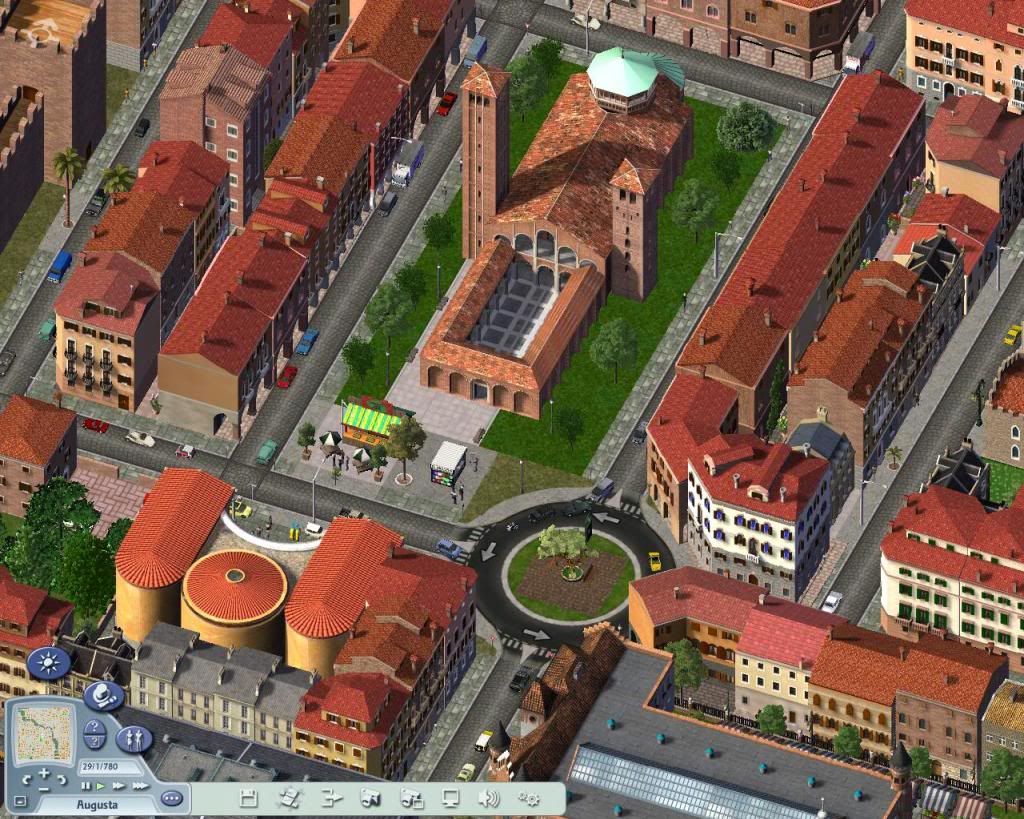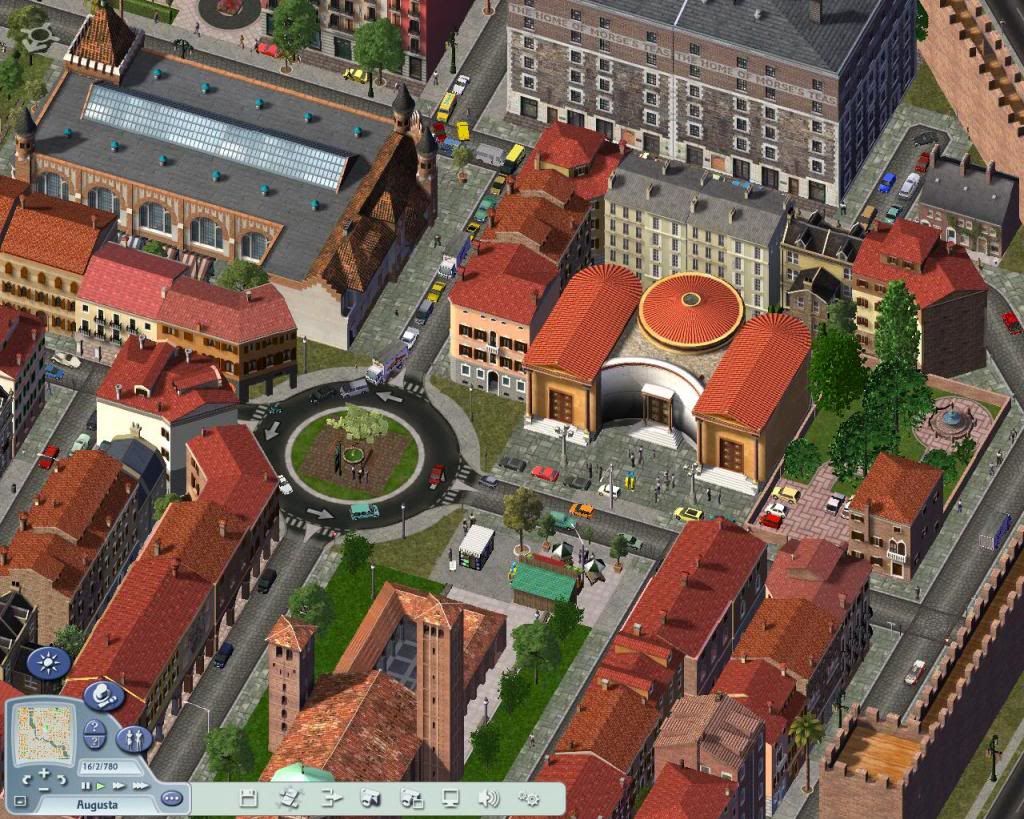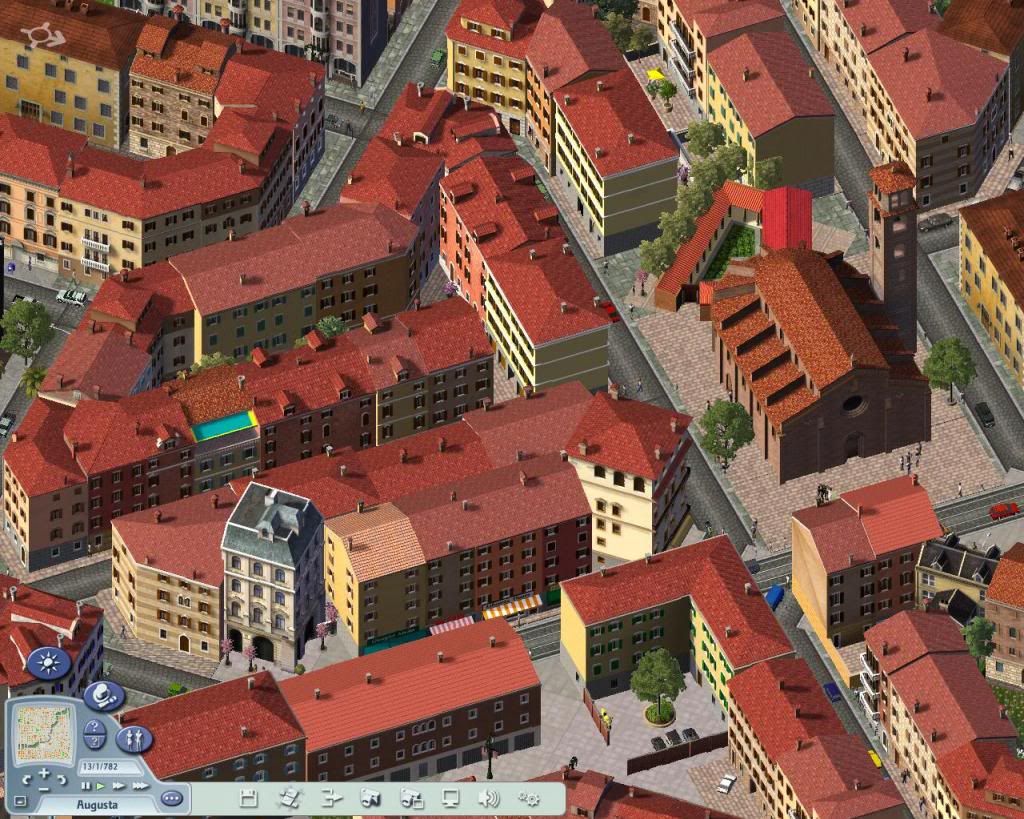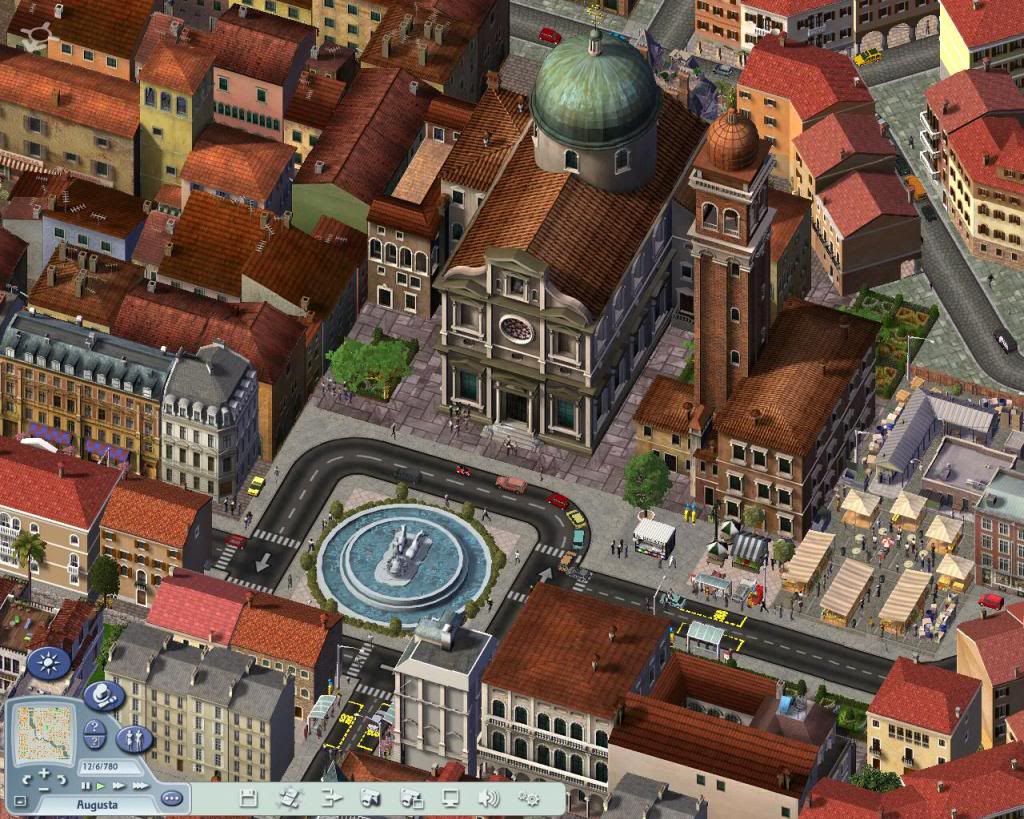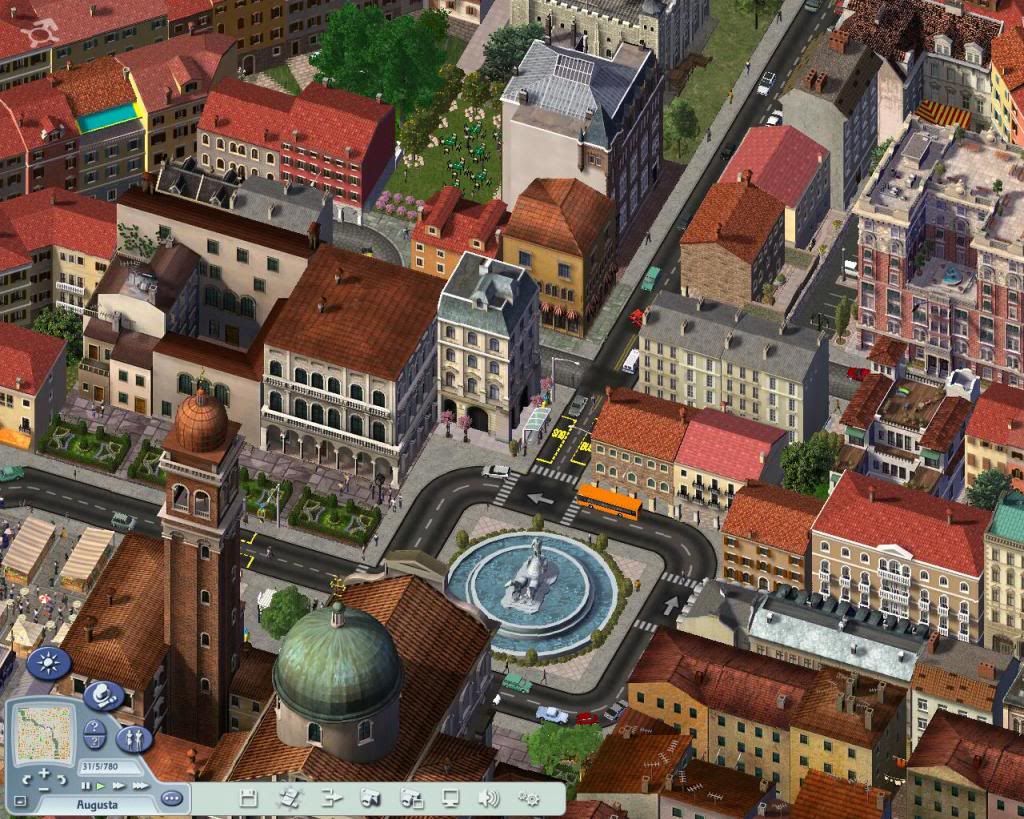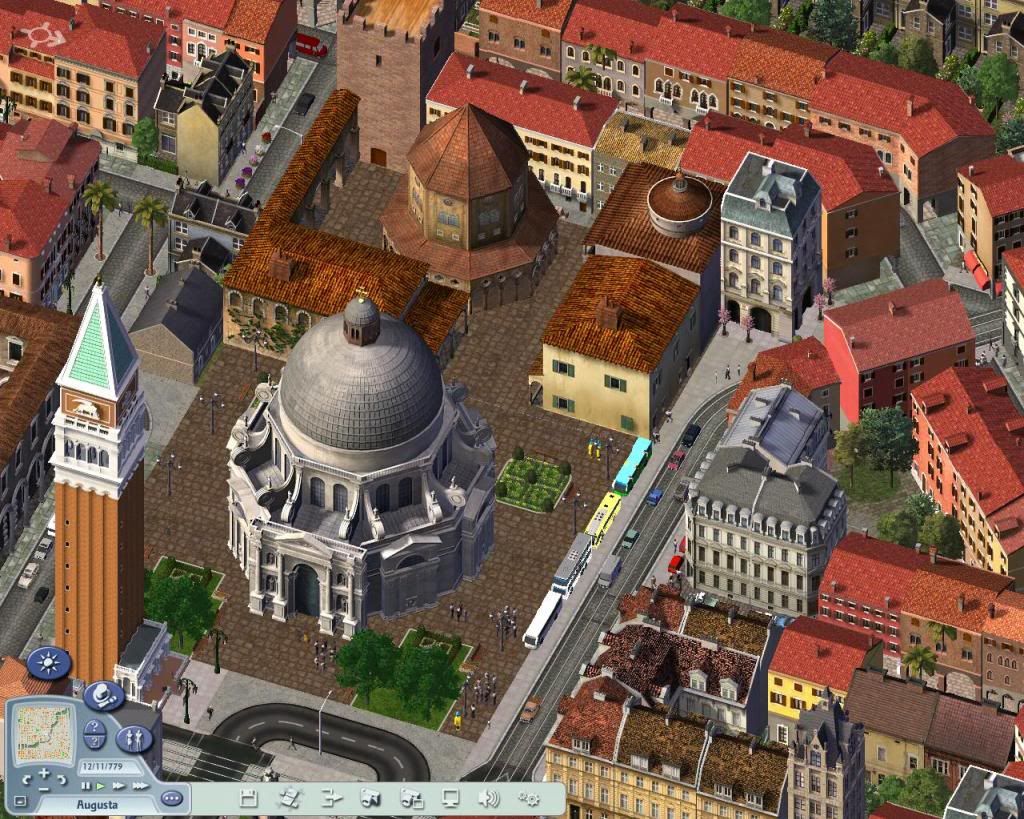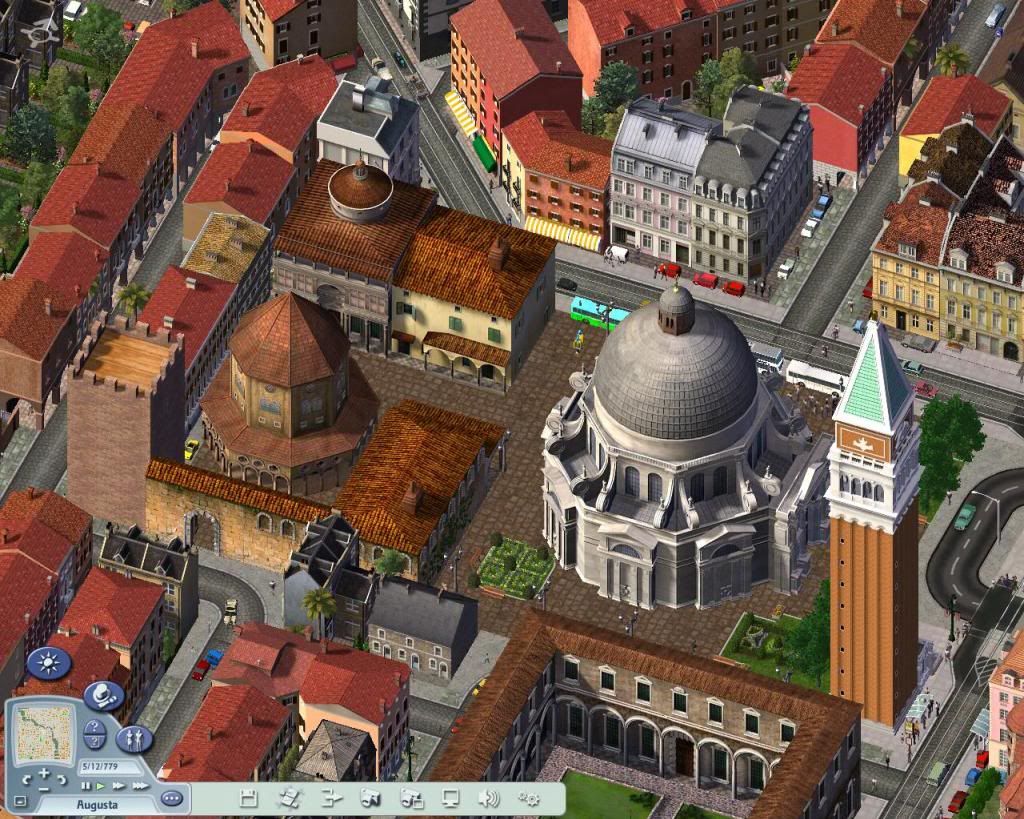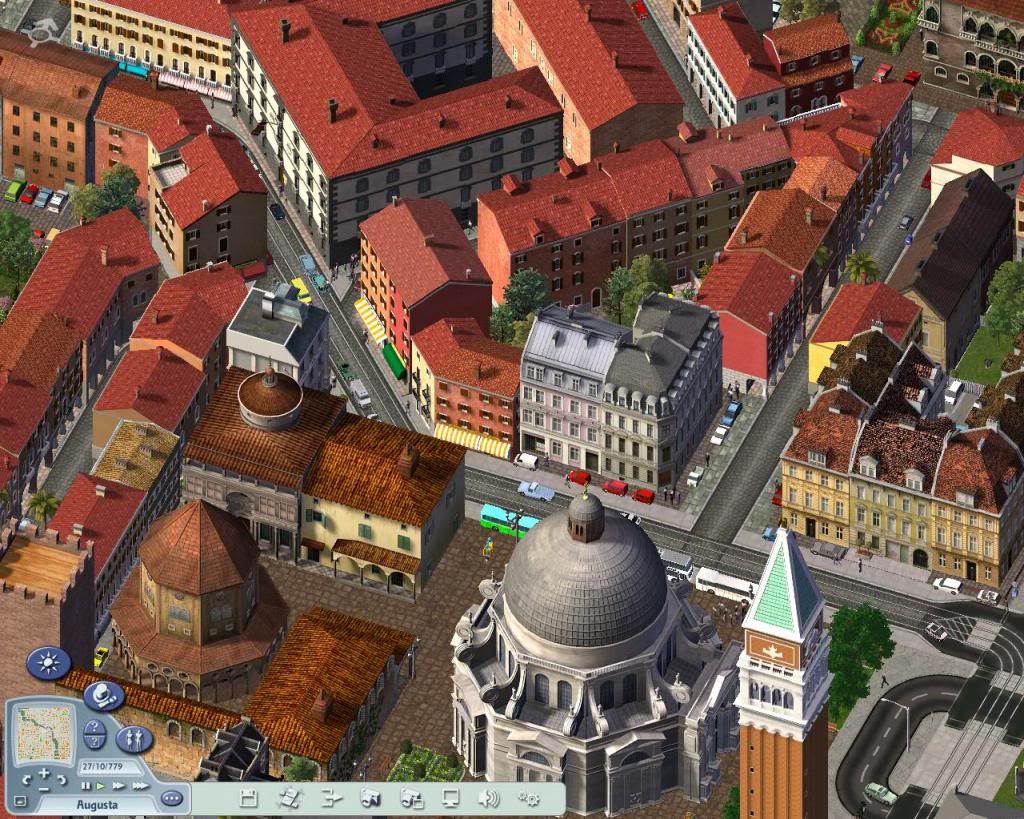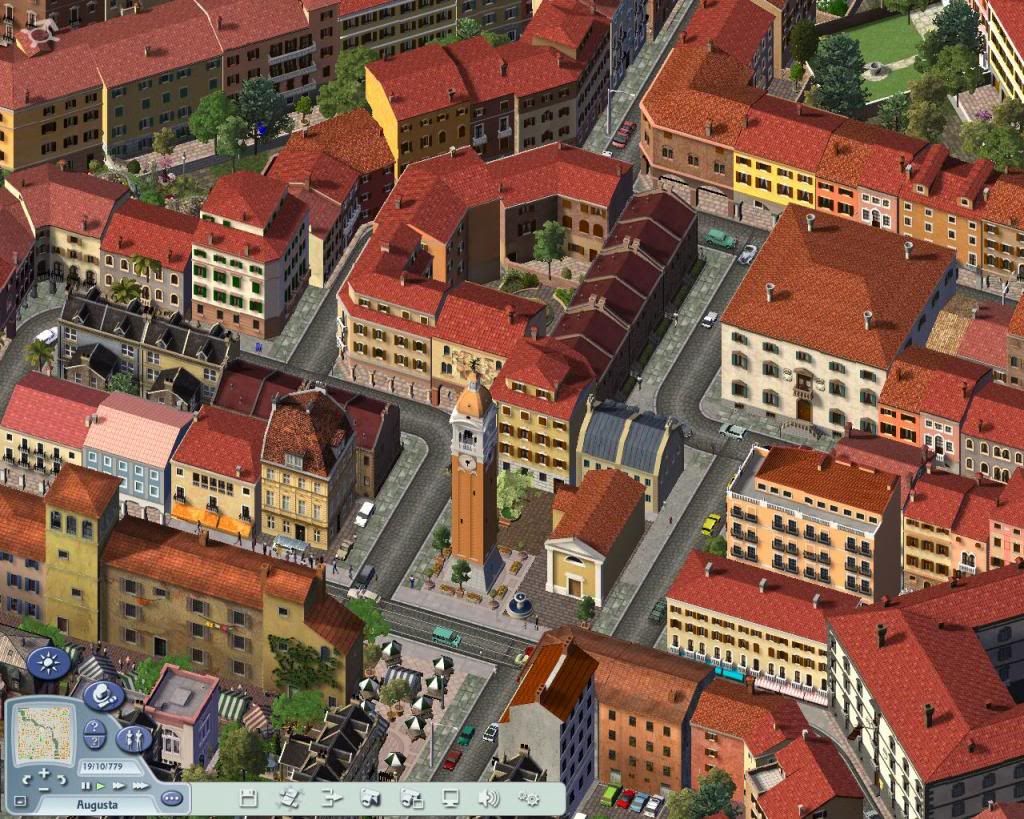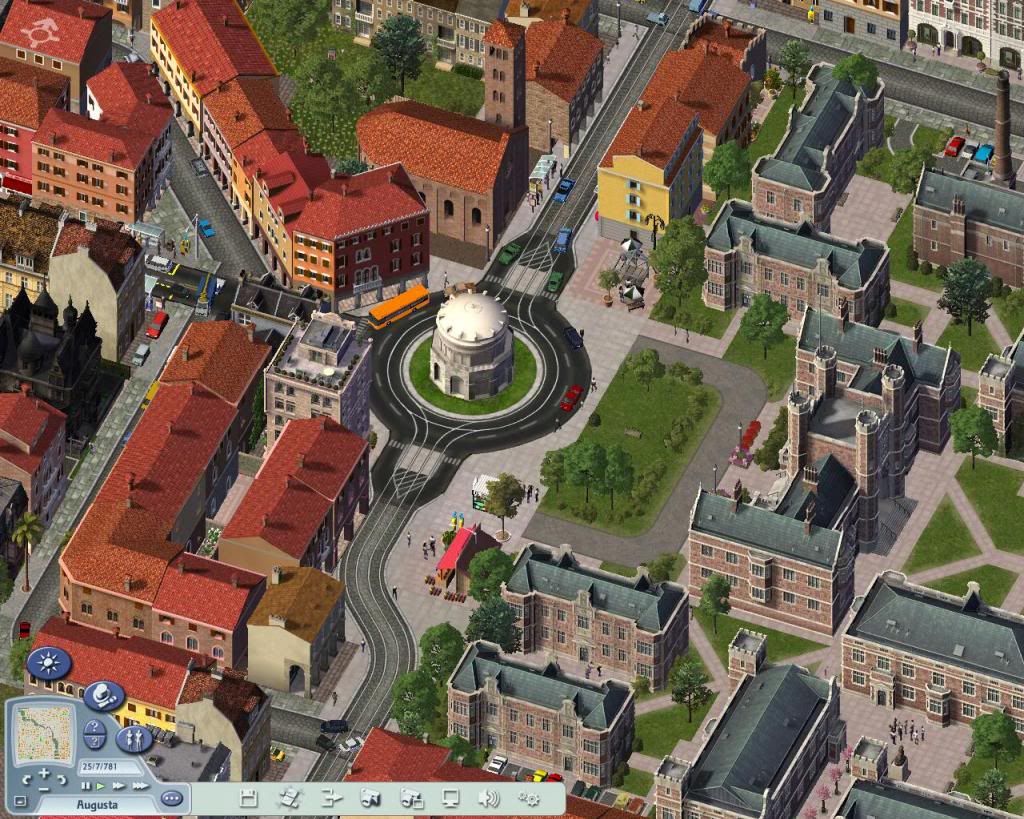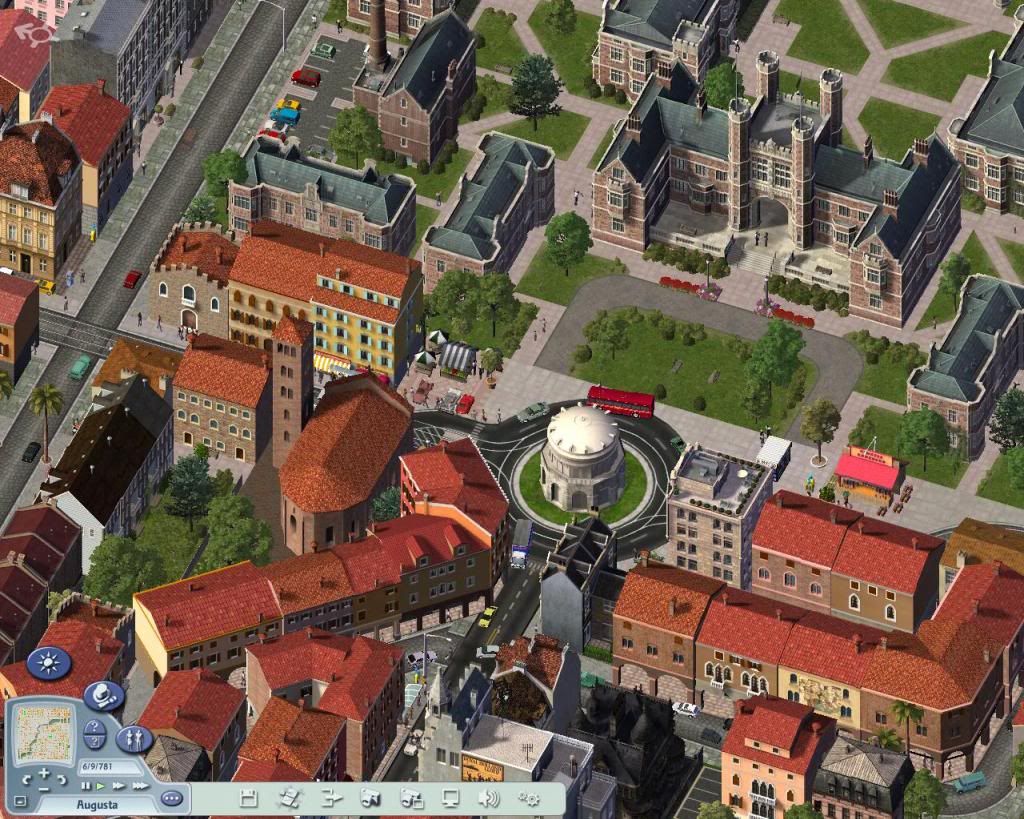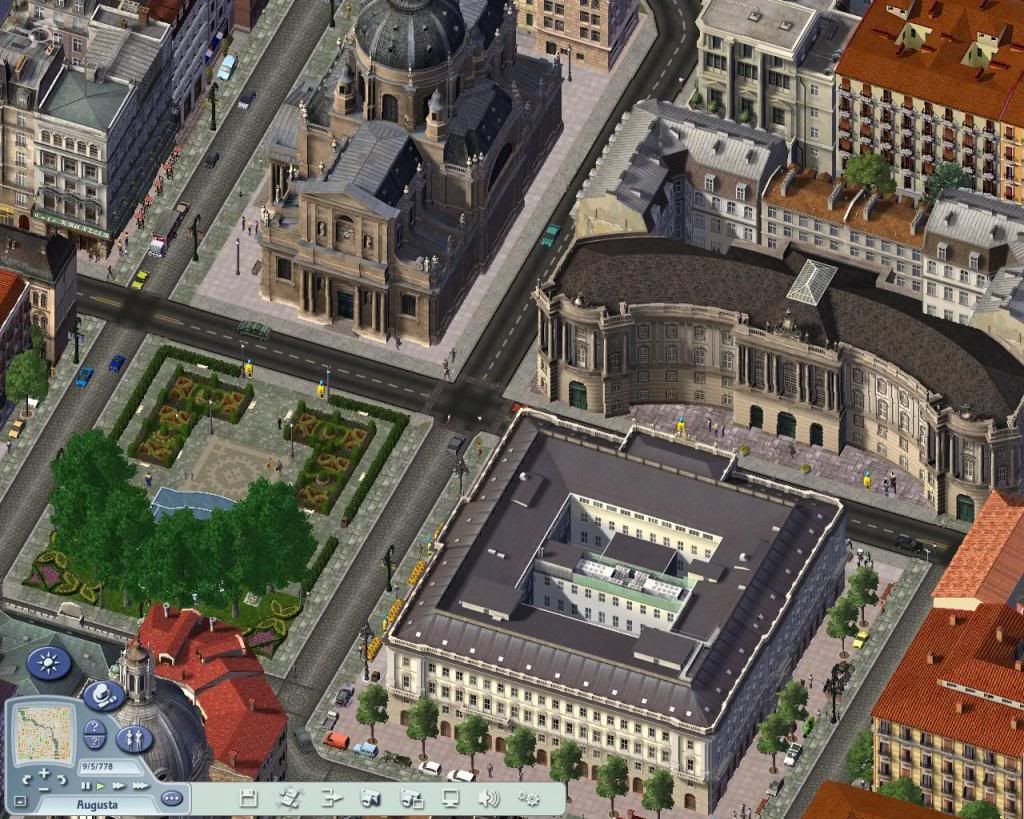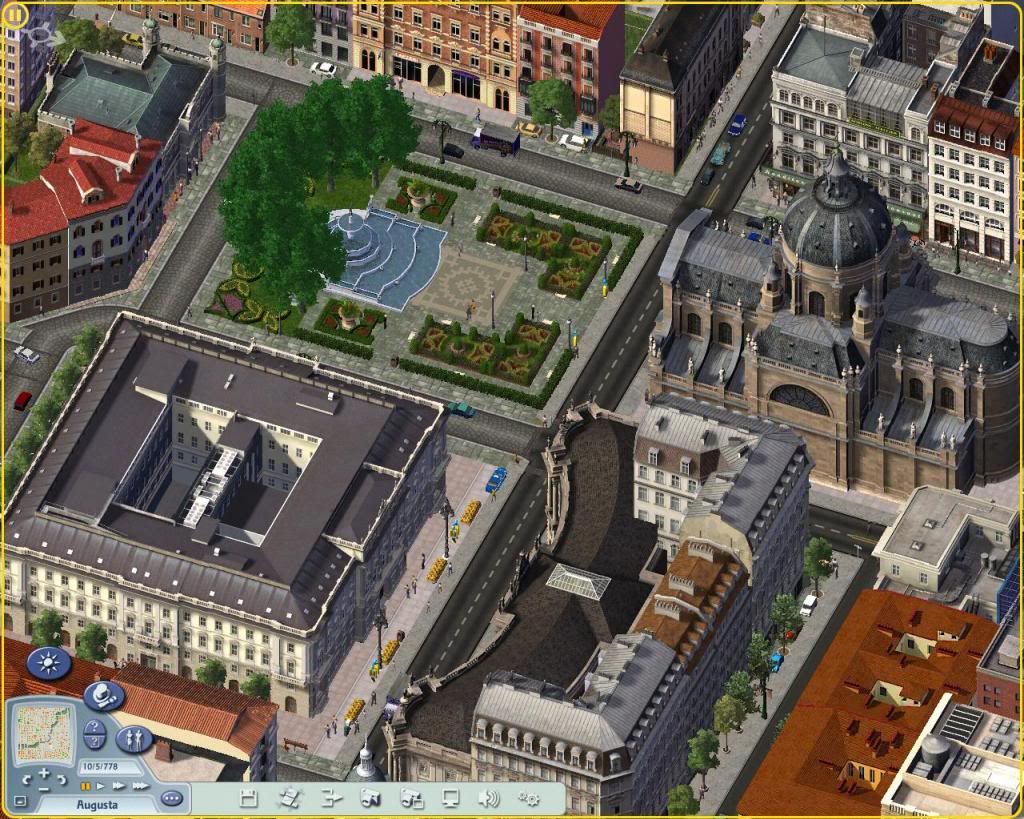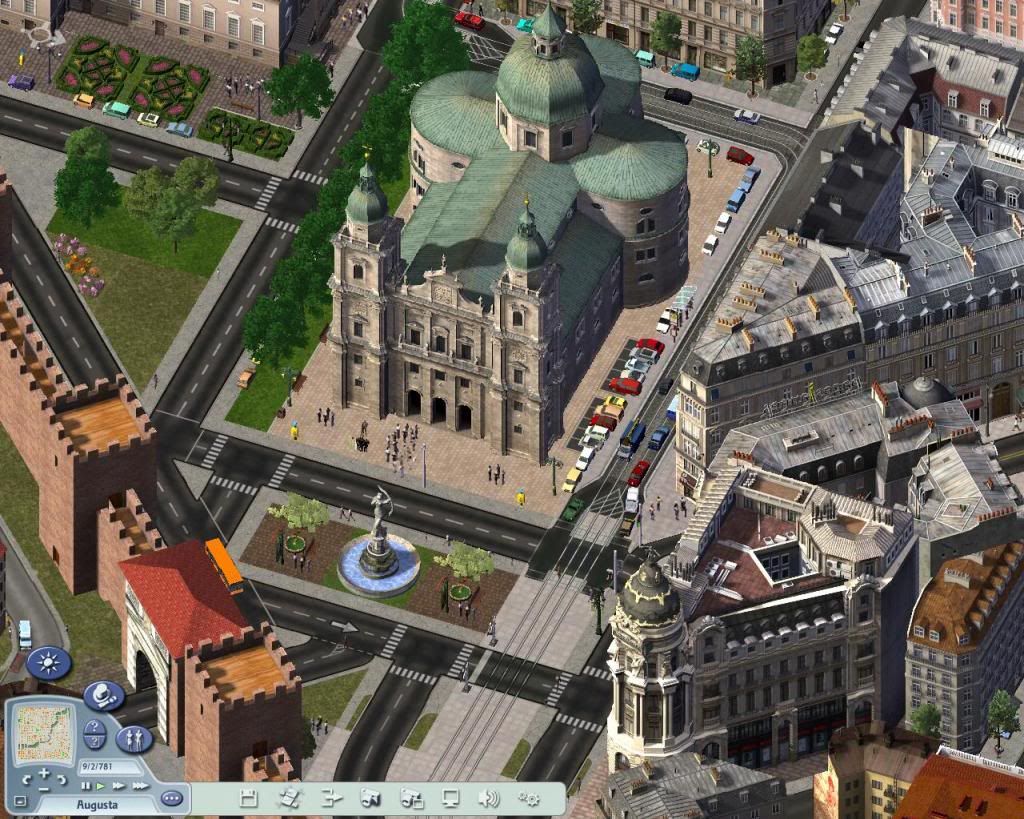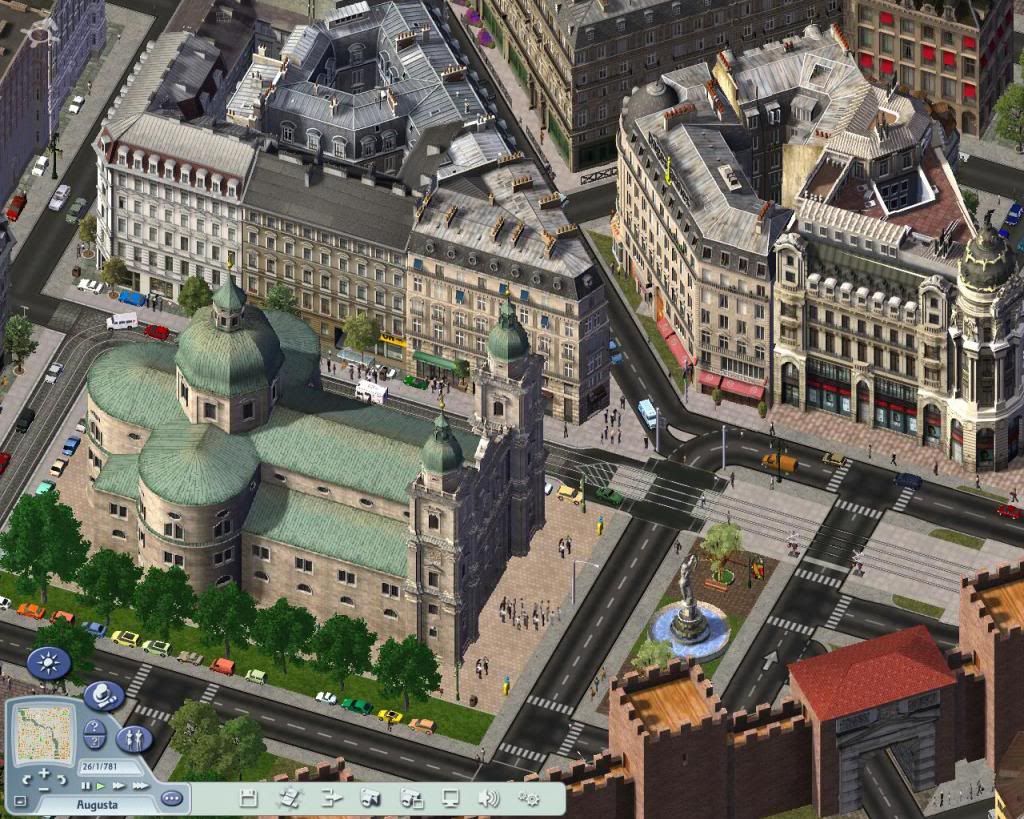 Other interesting sights include more Roman arches, towers, river walks, medieval bridges, and old markets. Porticos are extremely popular (they are overhanging props so you can see sims actually walking under them).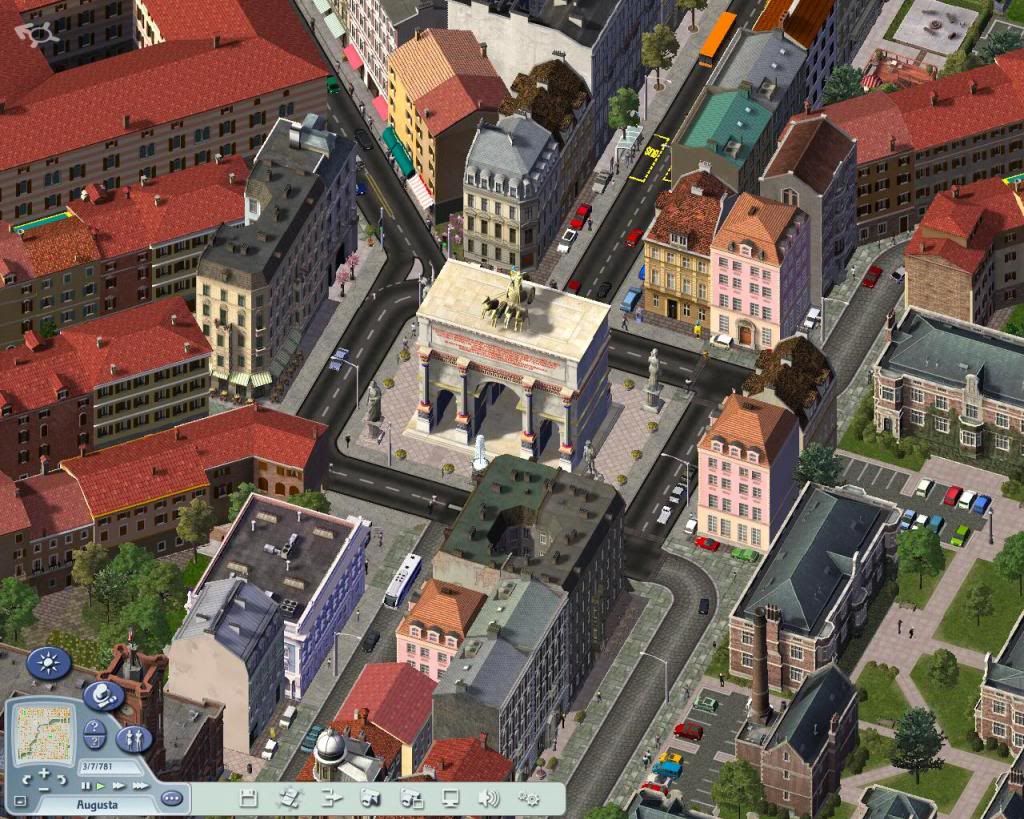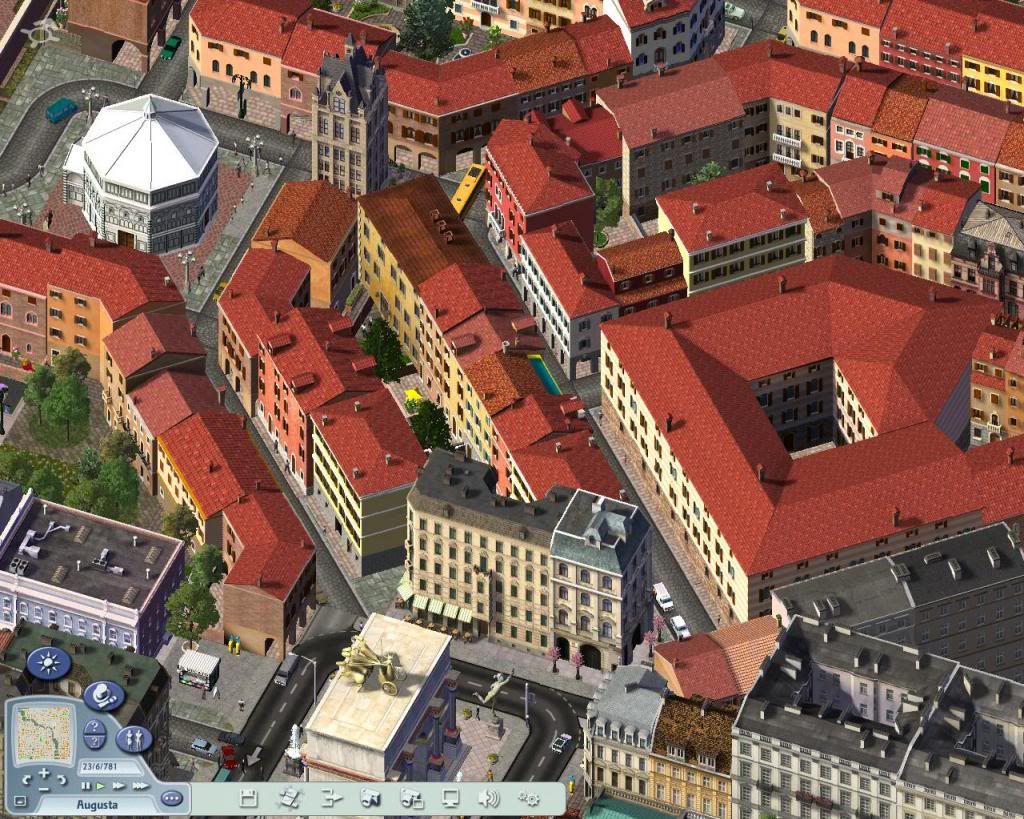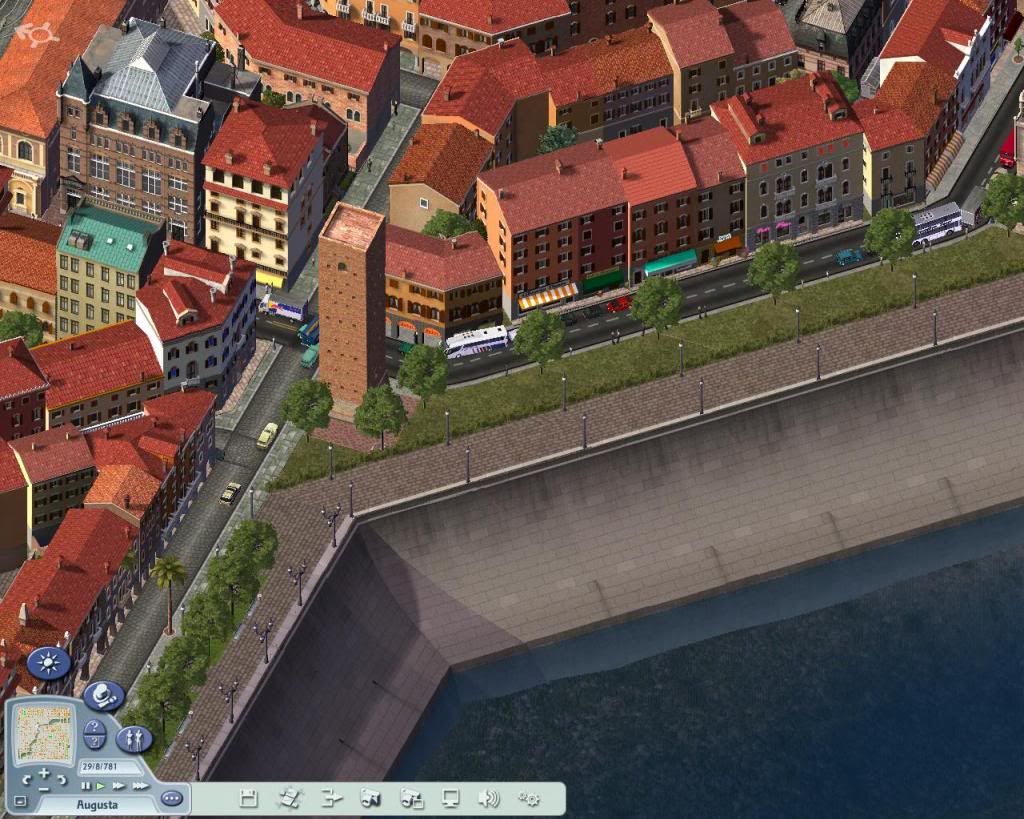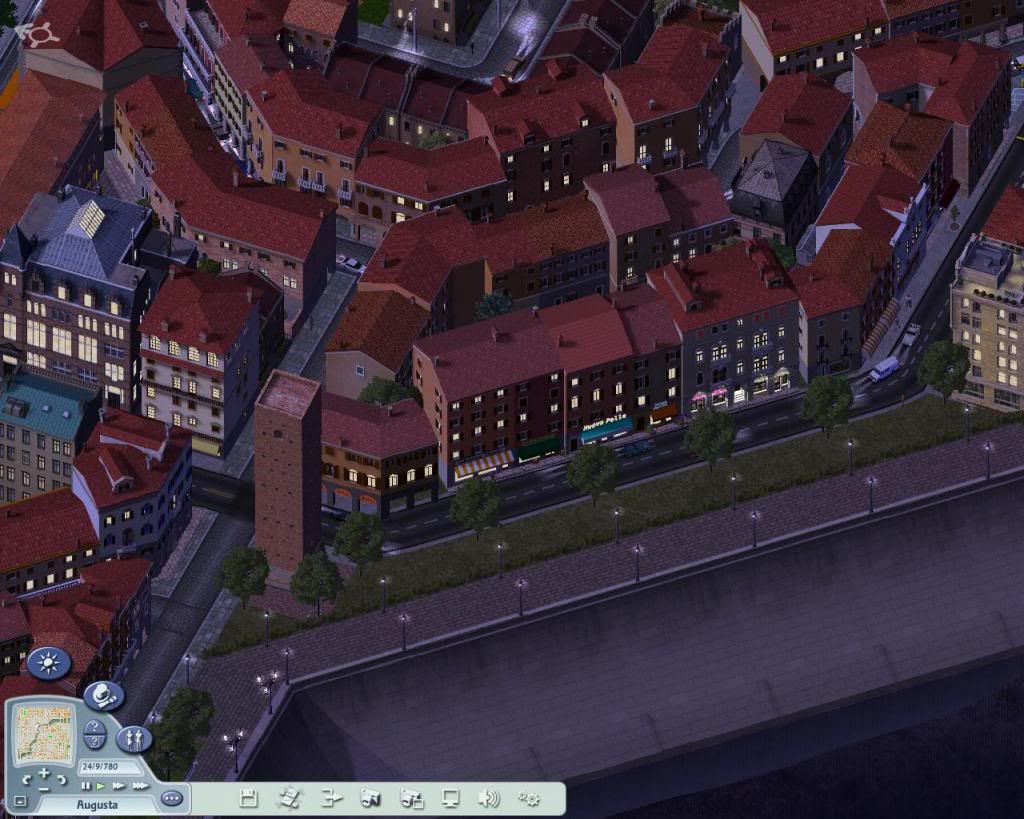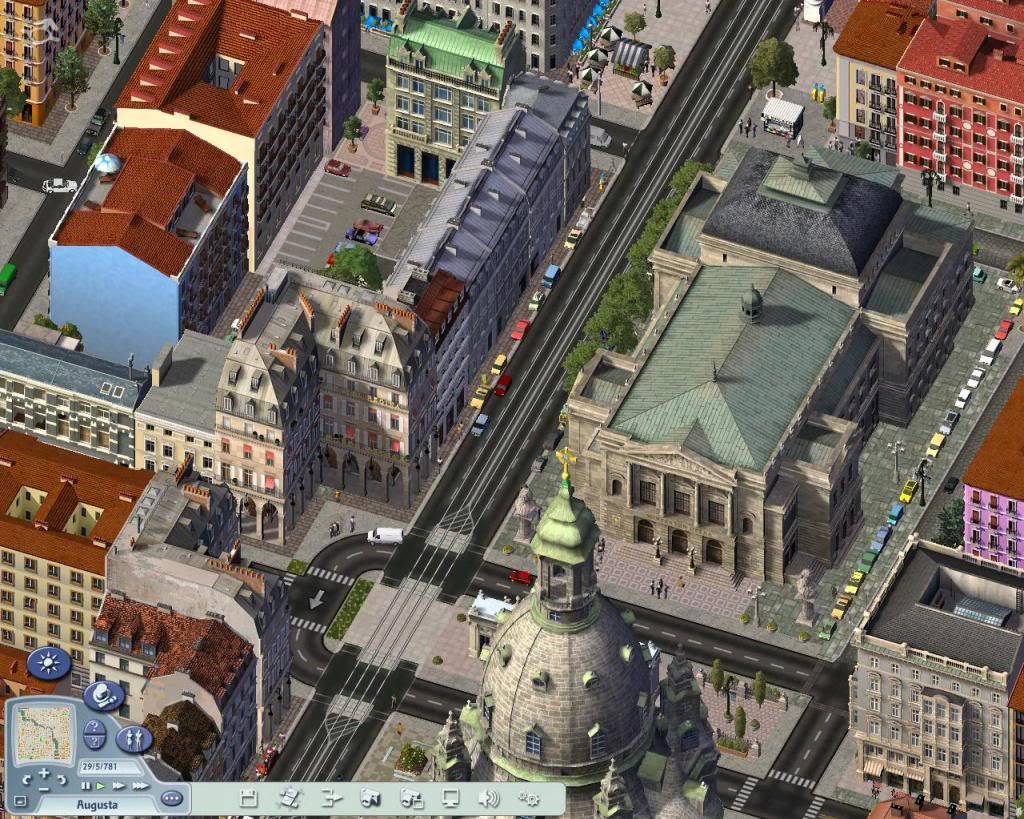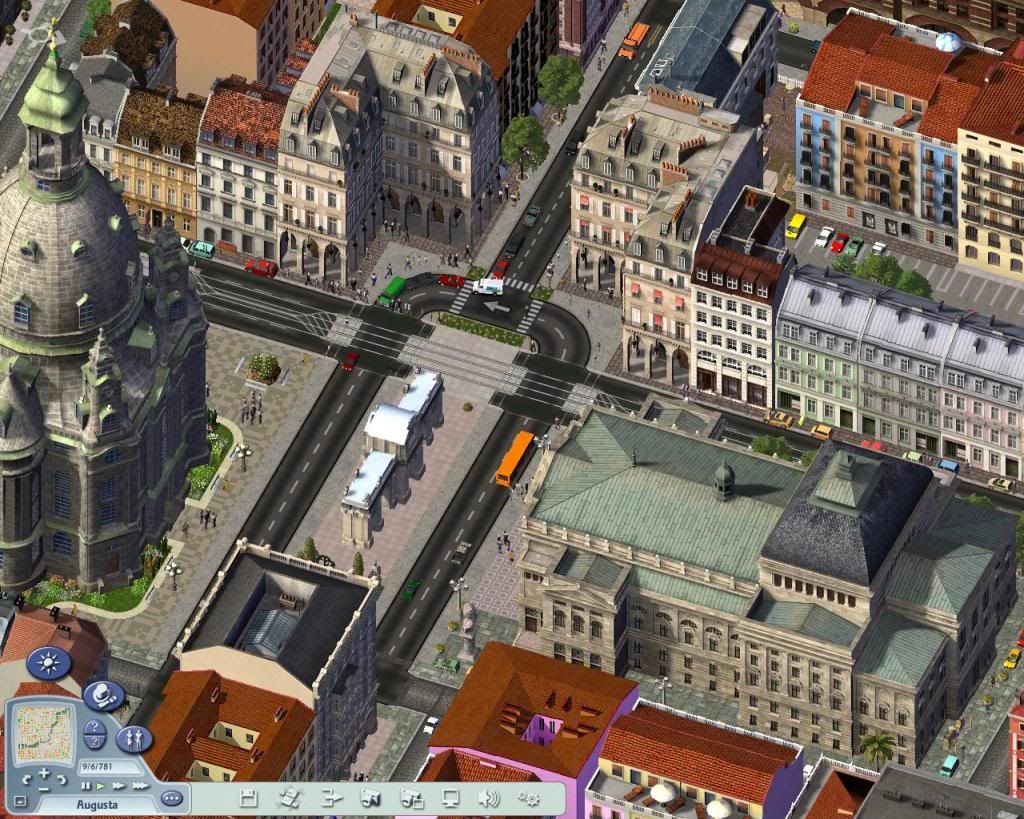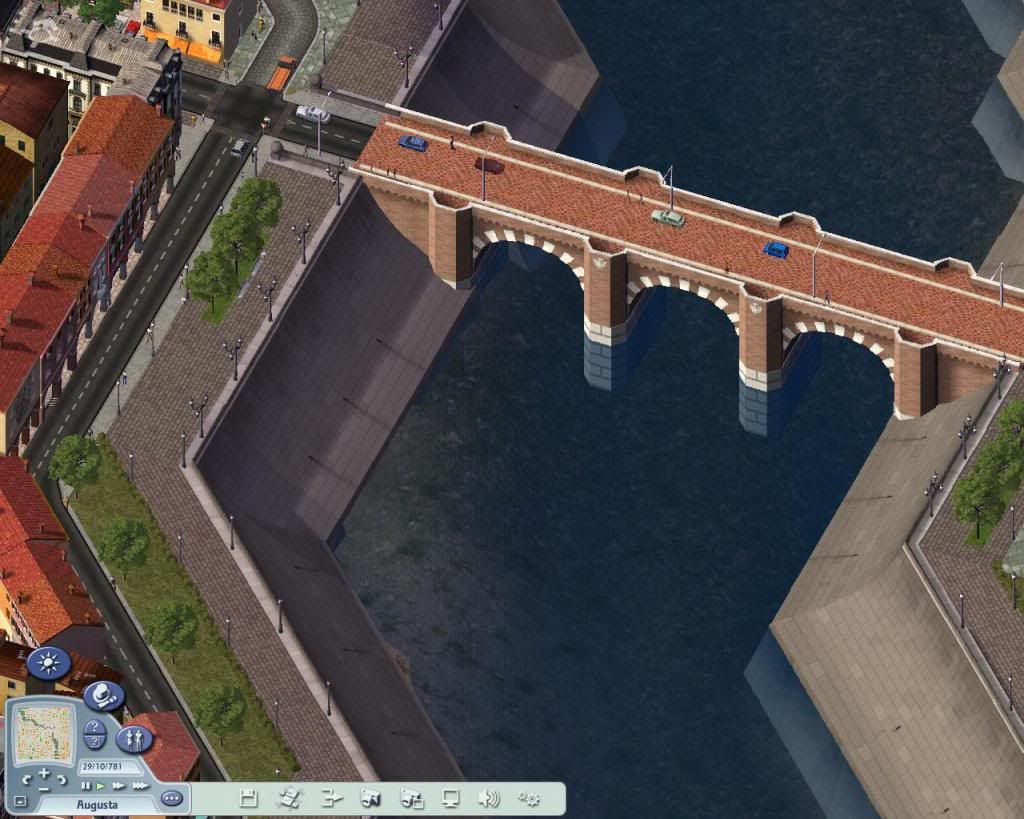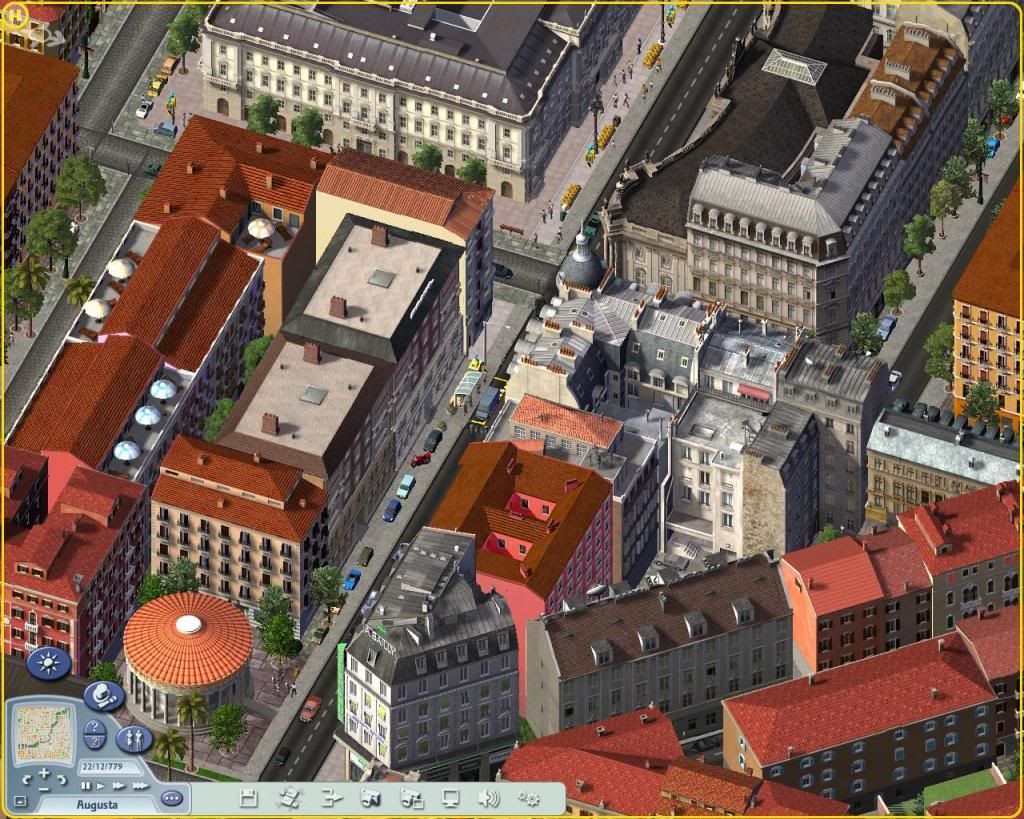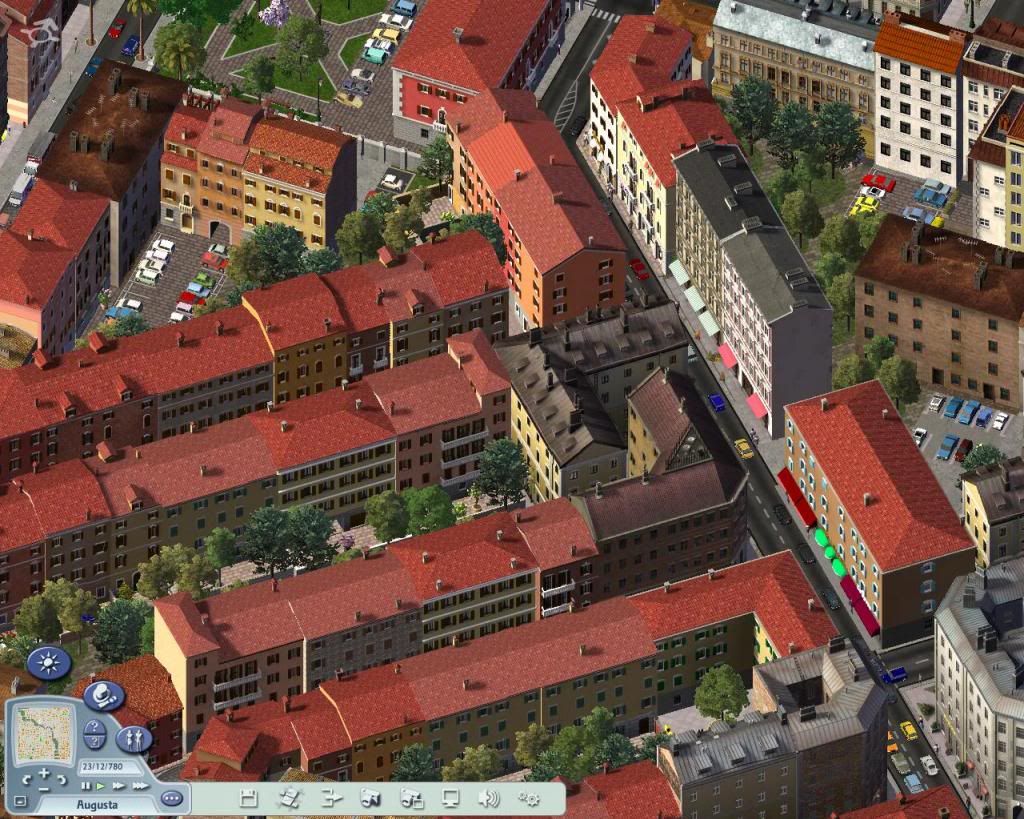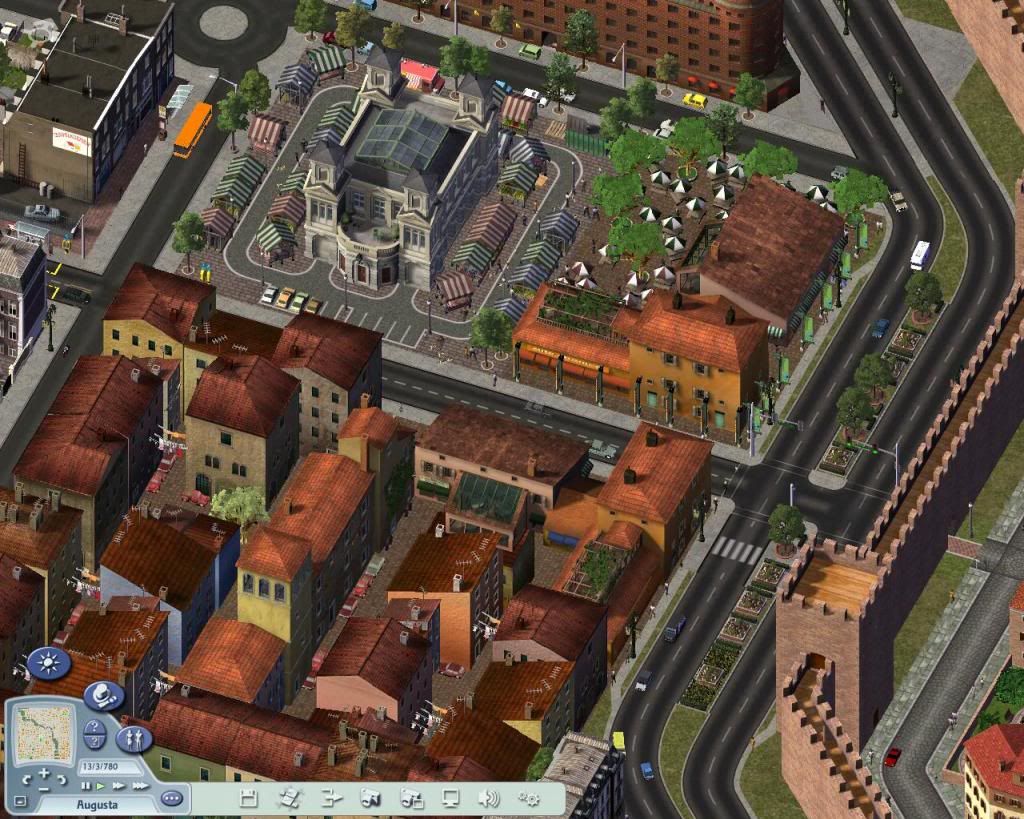 Needless to say, we can count several important palaces, ranging all the way from Roman times to the 19th century.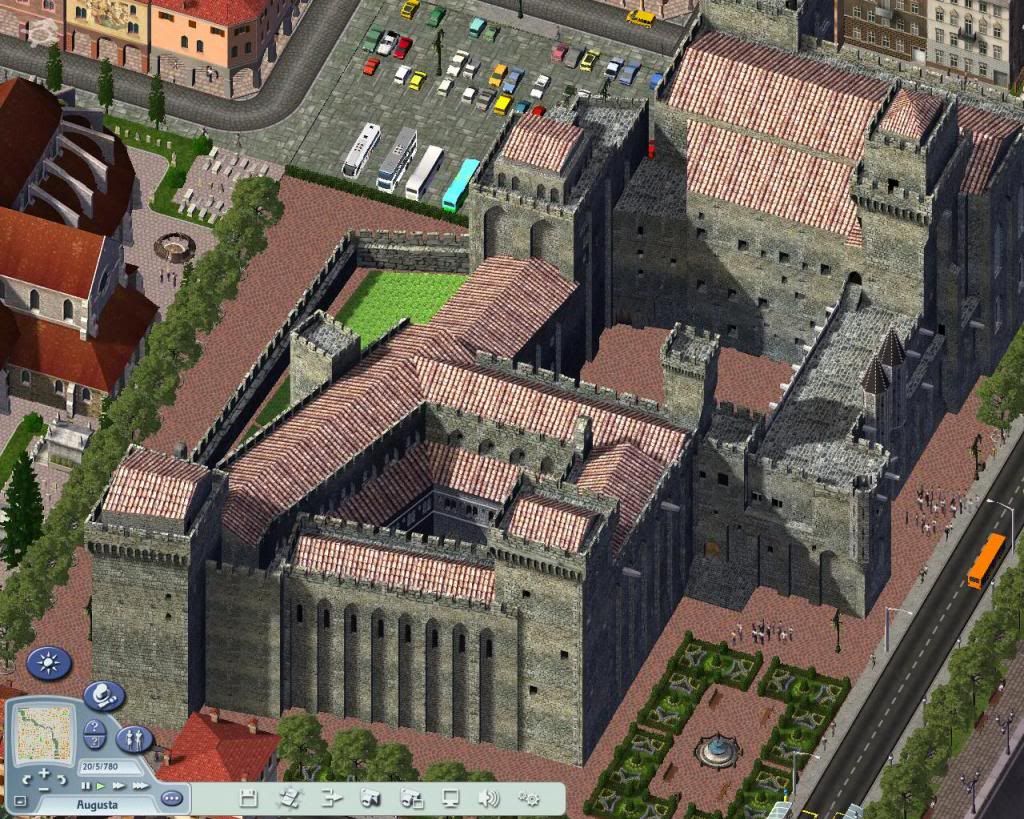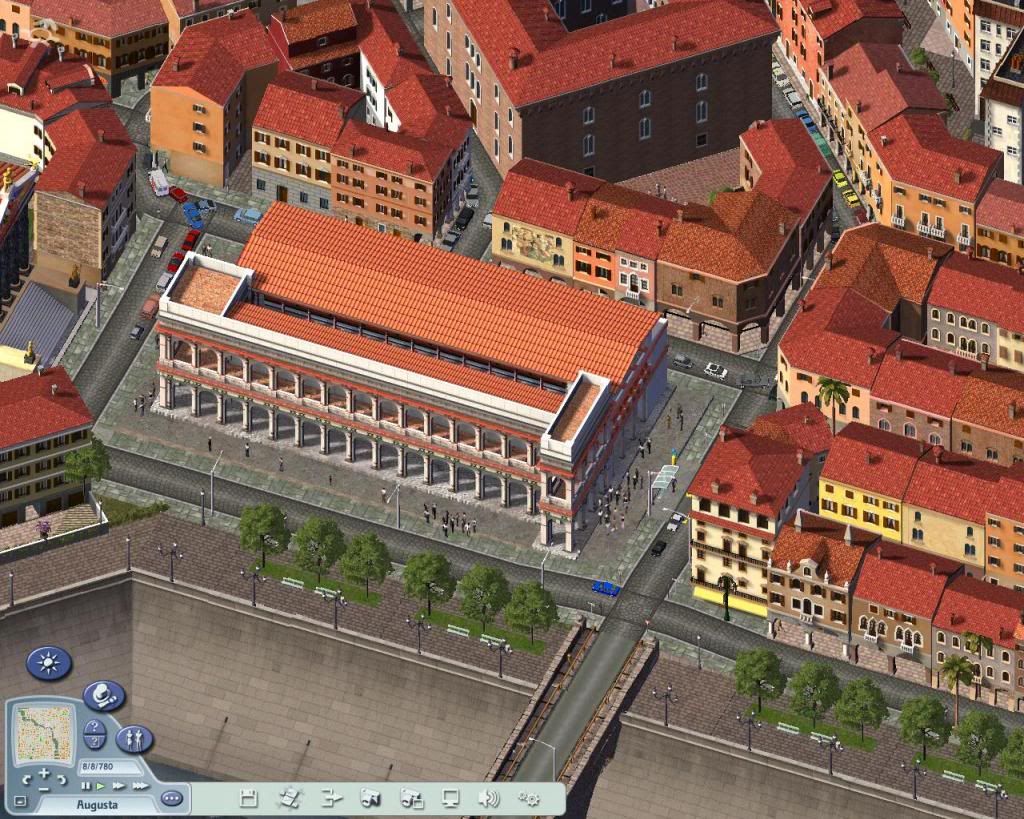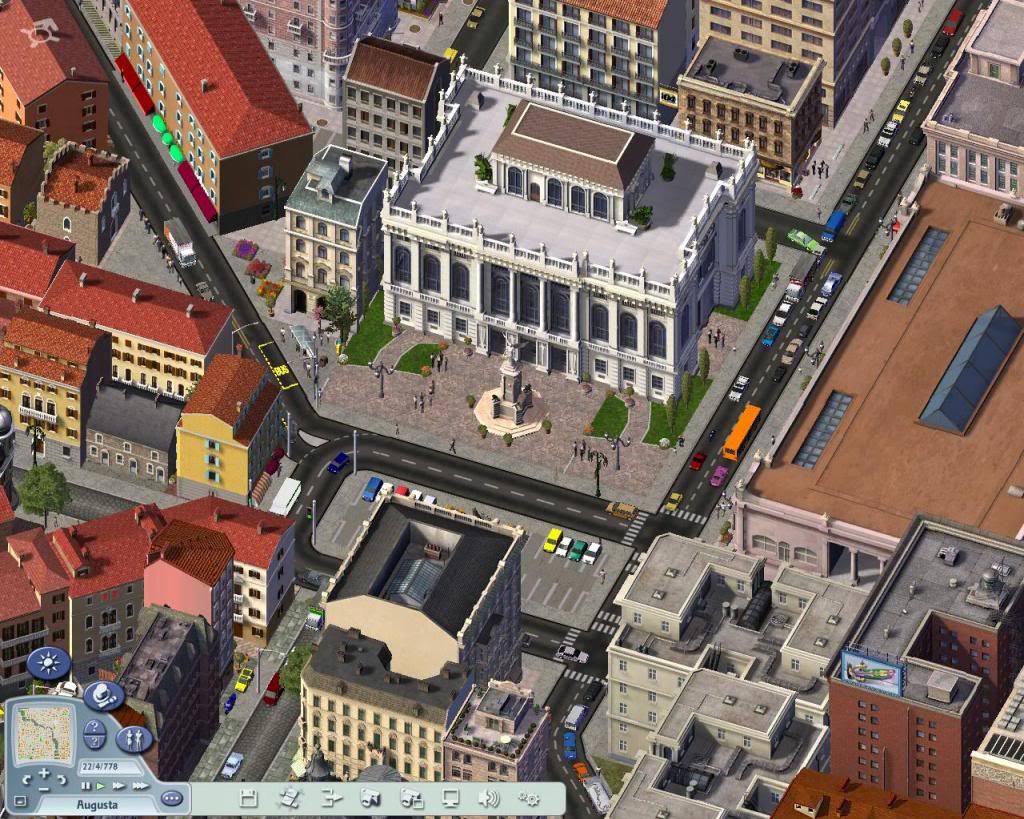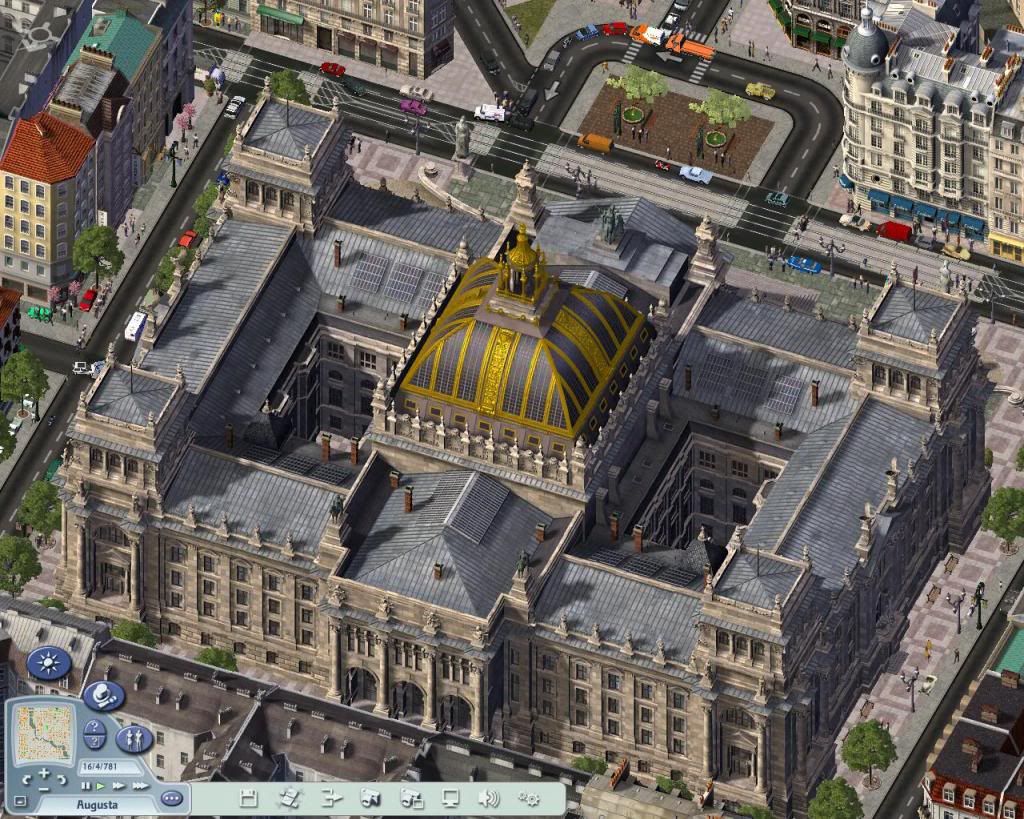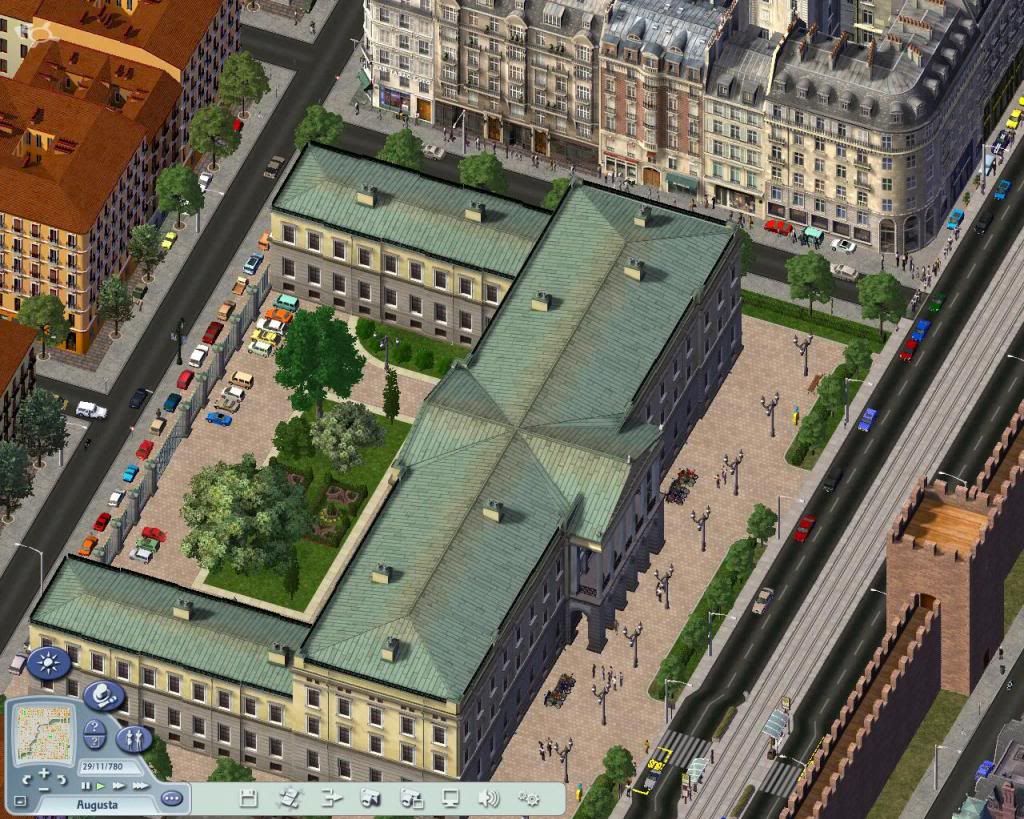 The oldest part of the city is surrounded by medieval walls, which are very well preserved. Several gates connect this old centre with the rest of the city. Some give access to avenues, some to roads, some are only for pedestrians.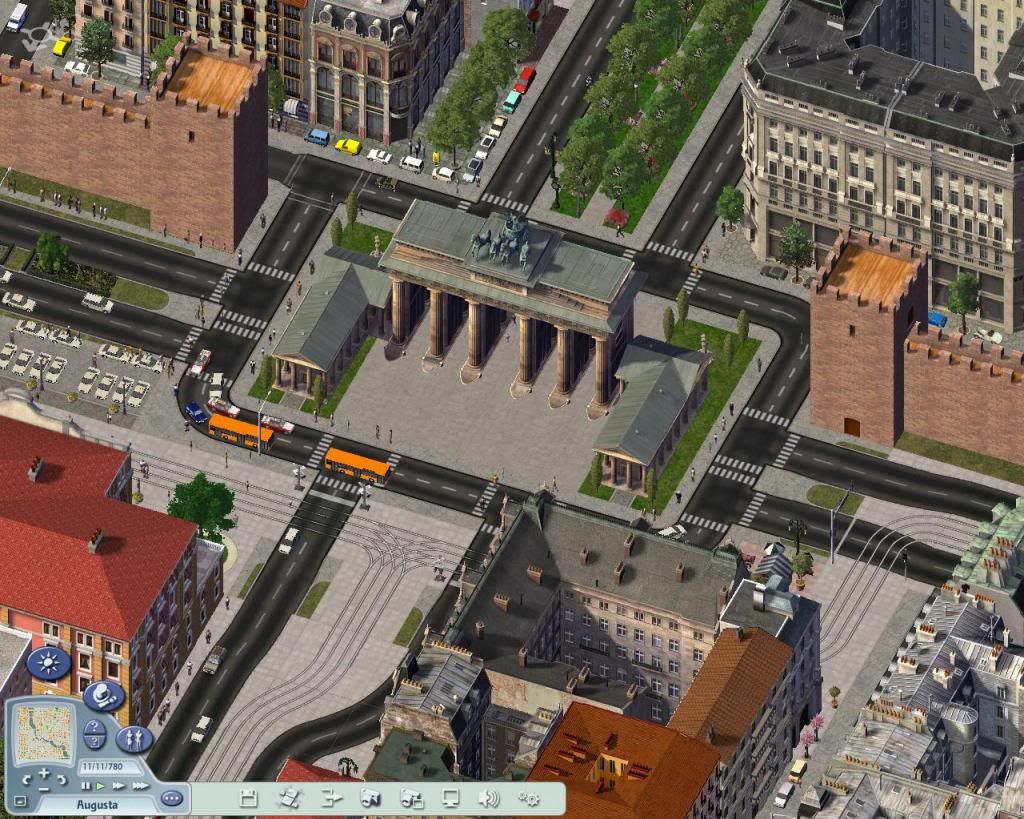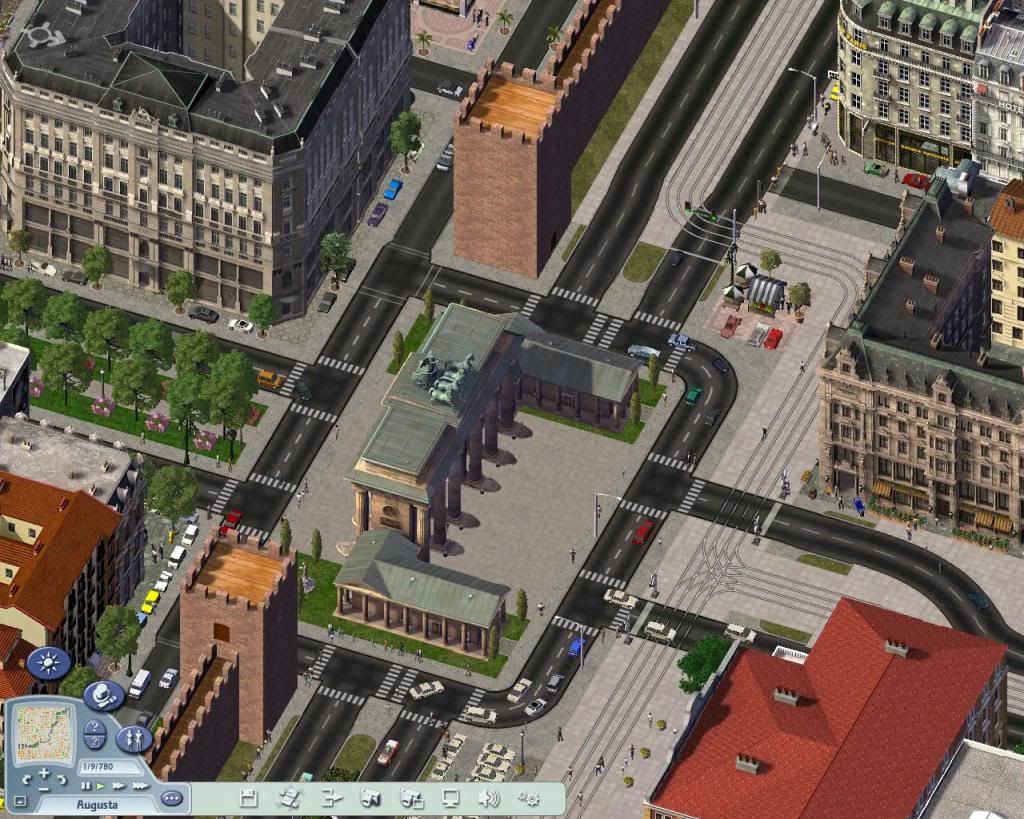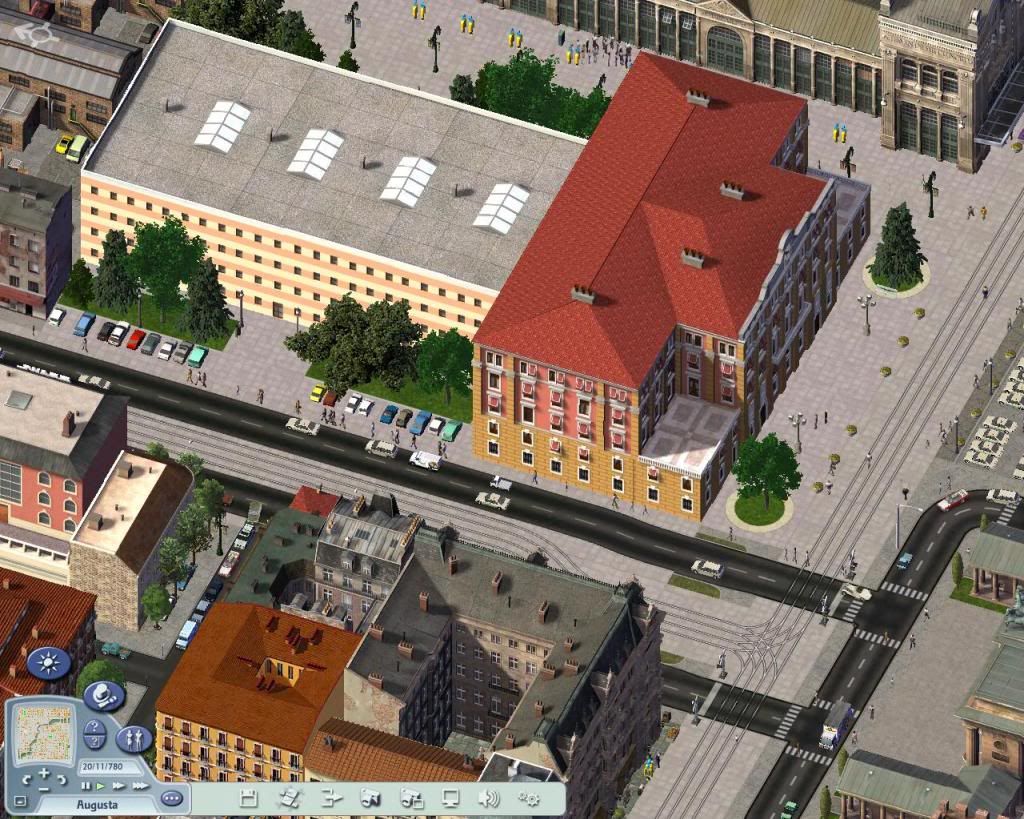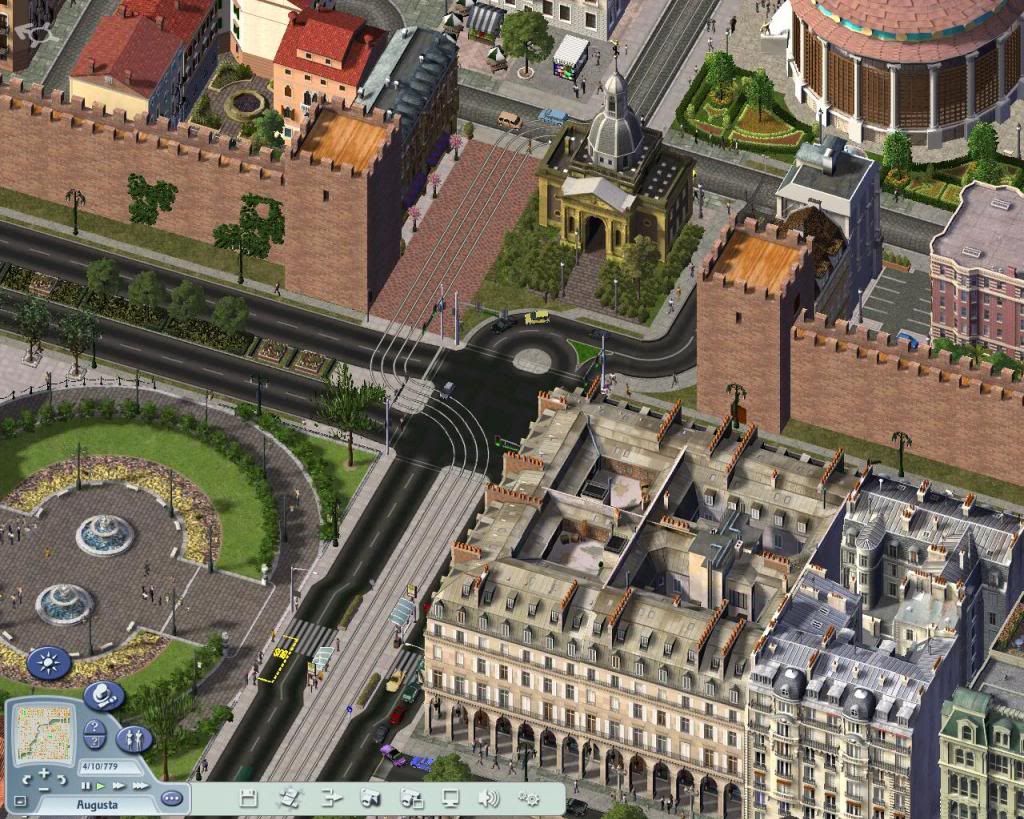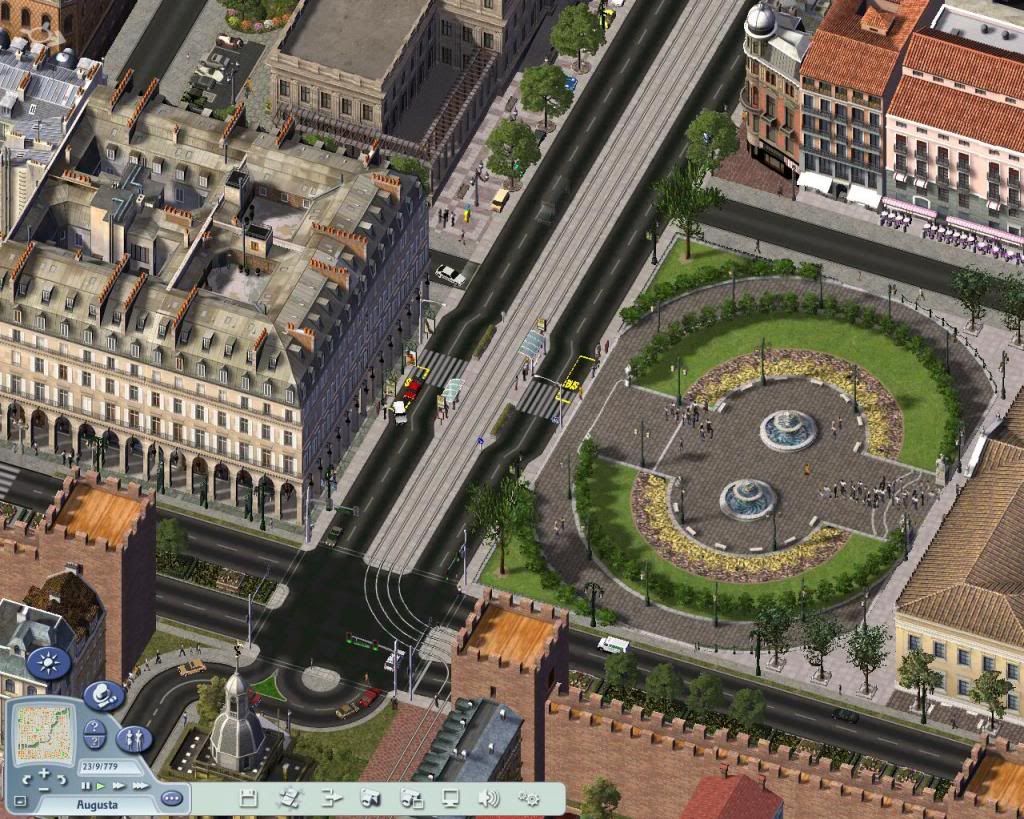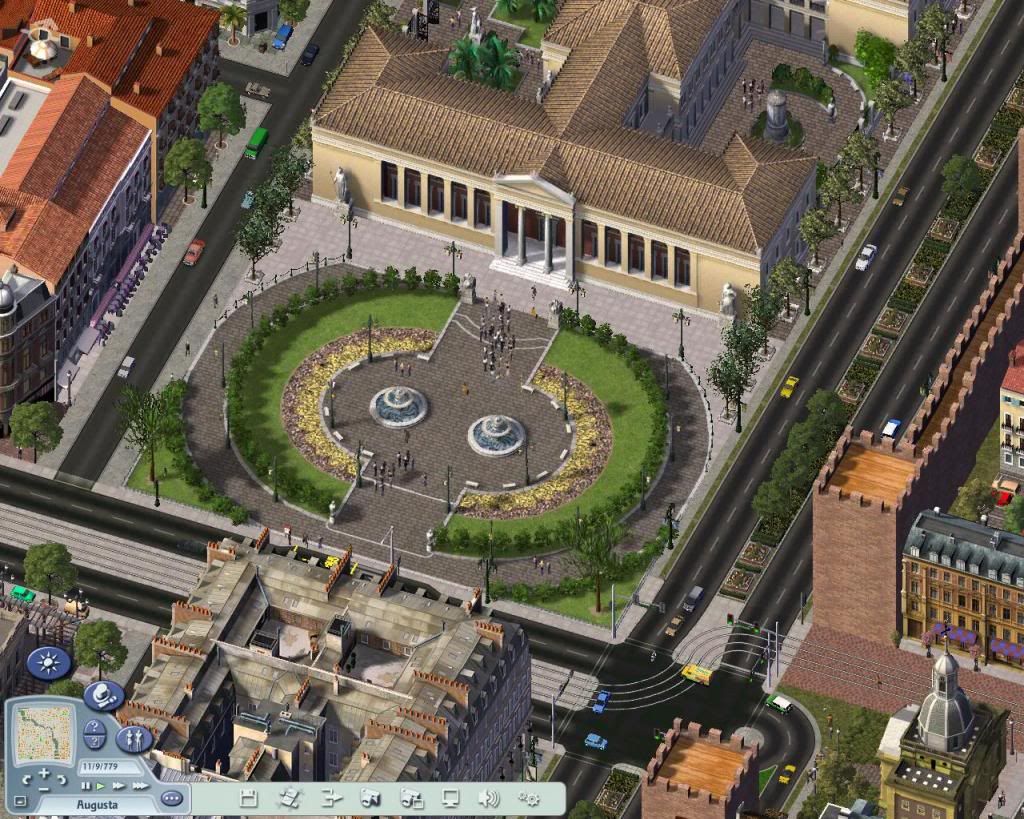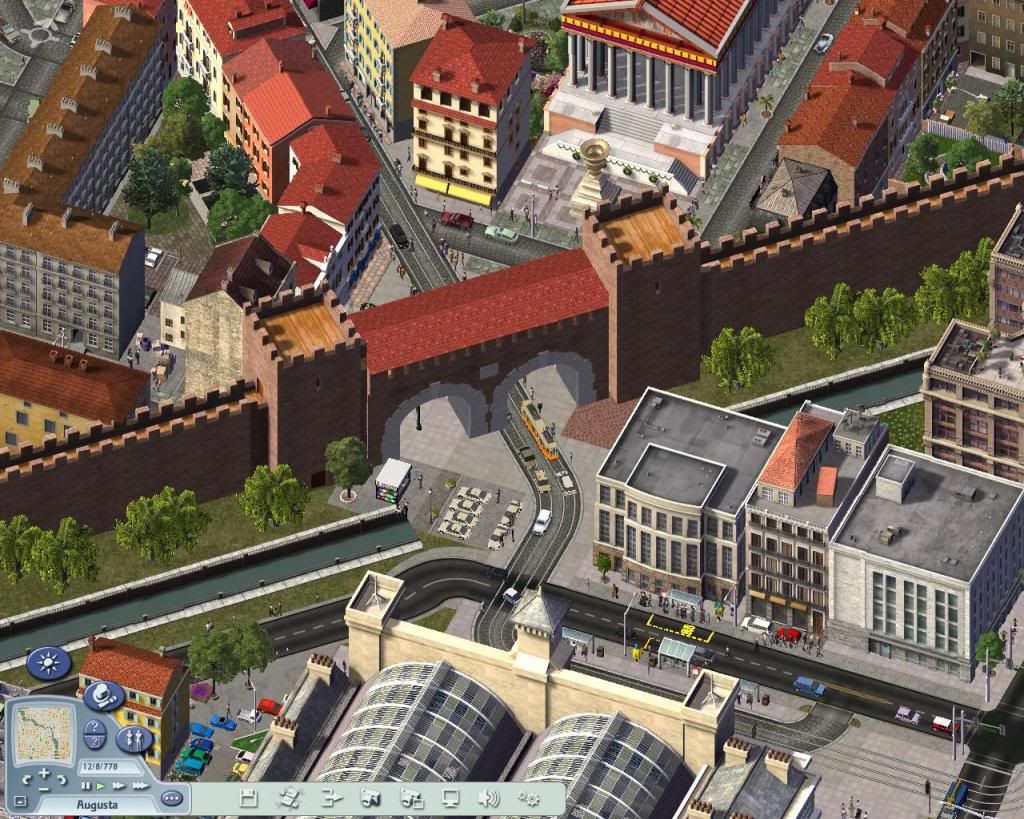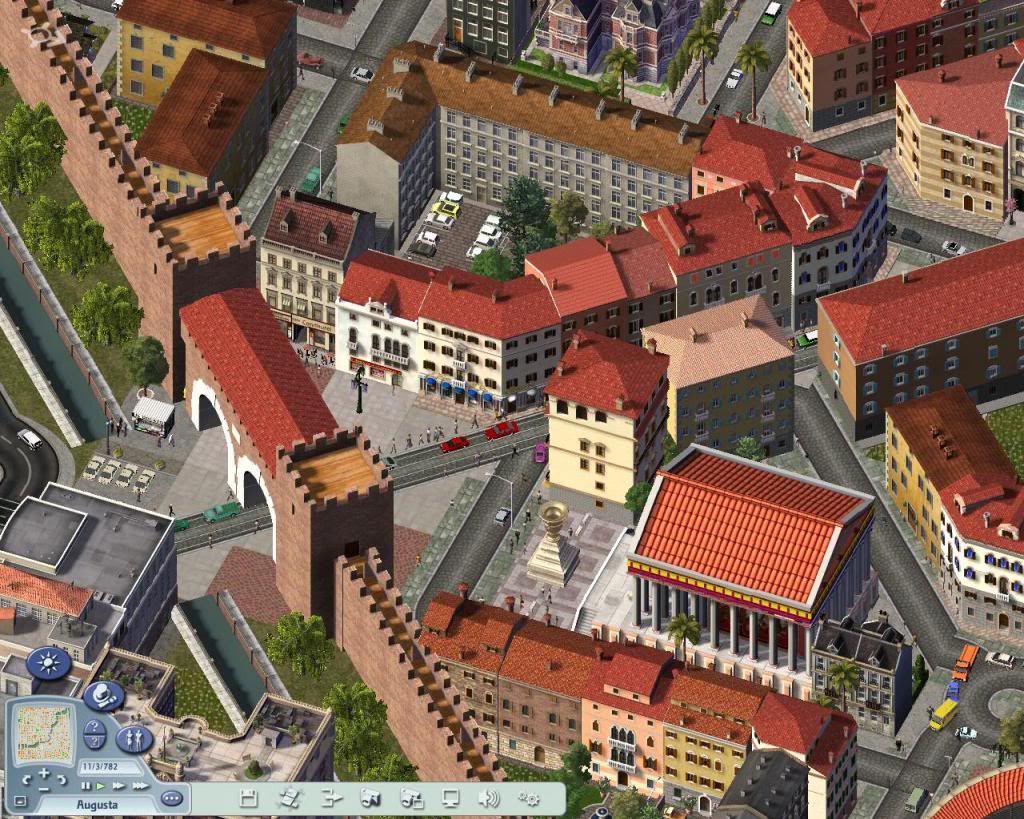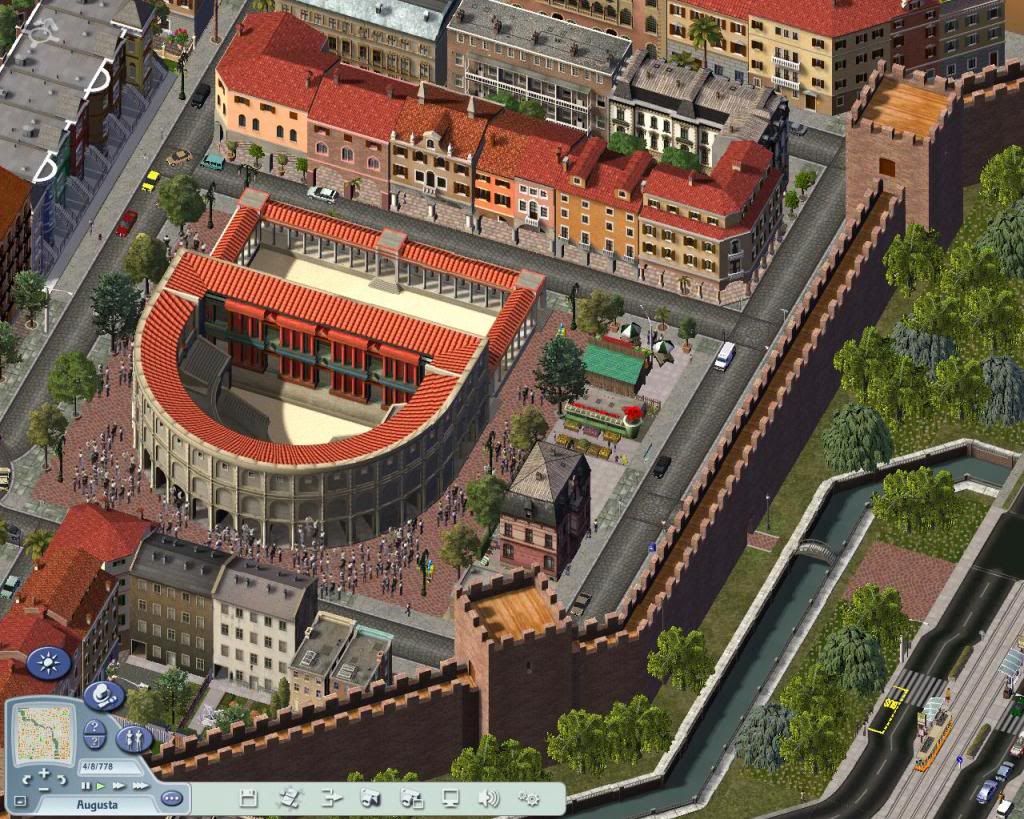 Central avenues are lined with elegant buildings from the 19th or early 20th century.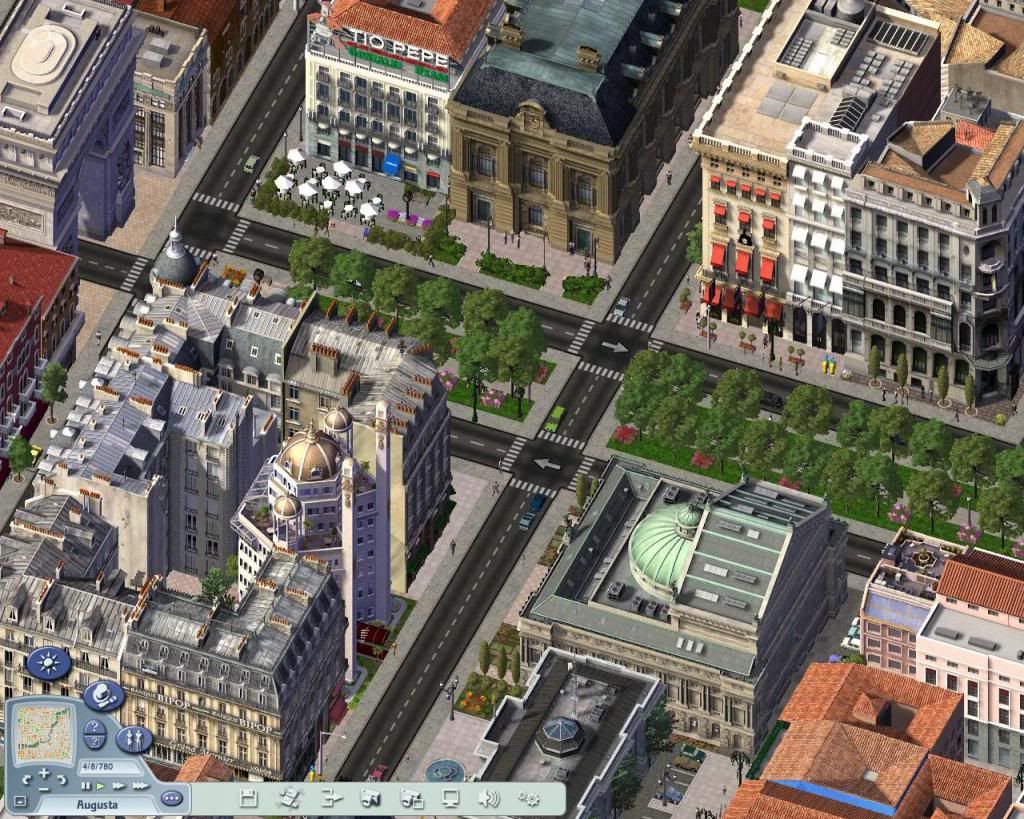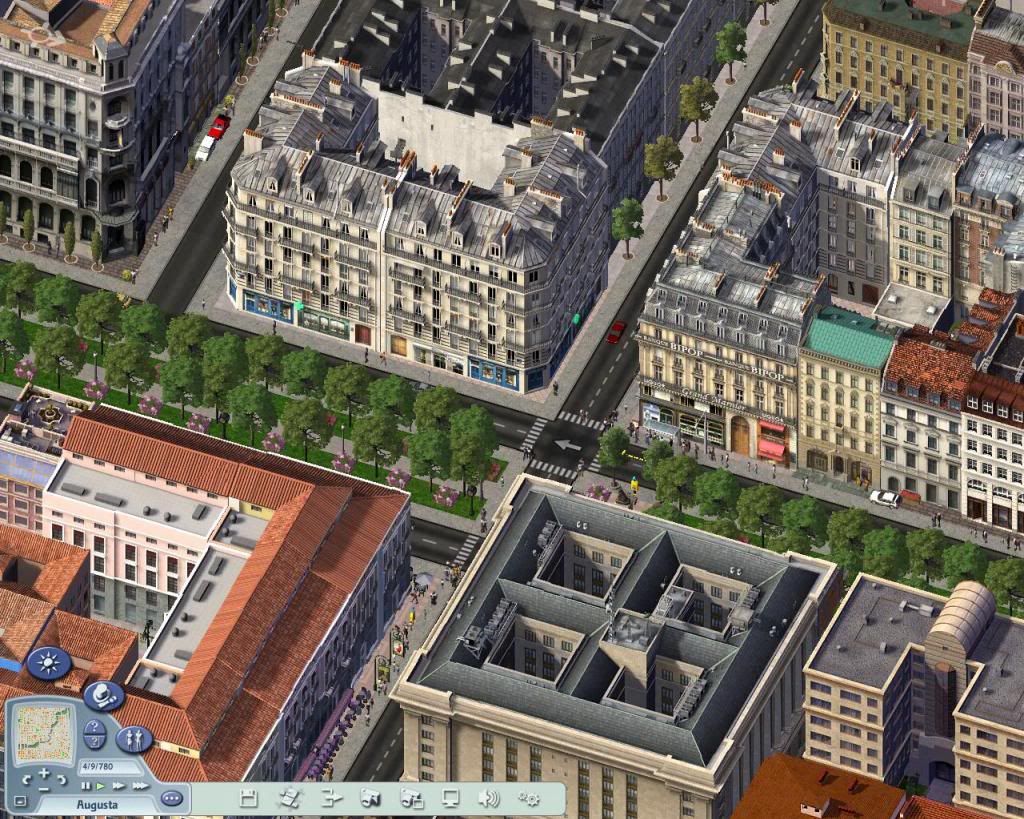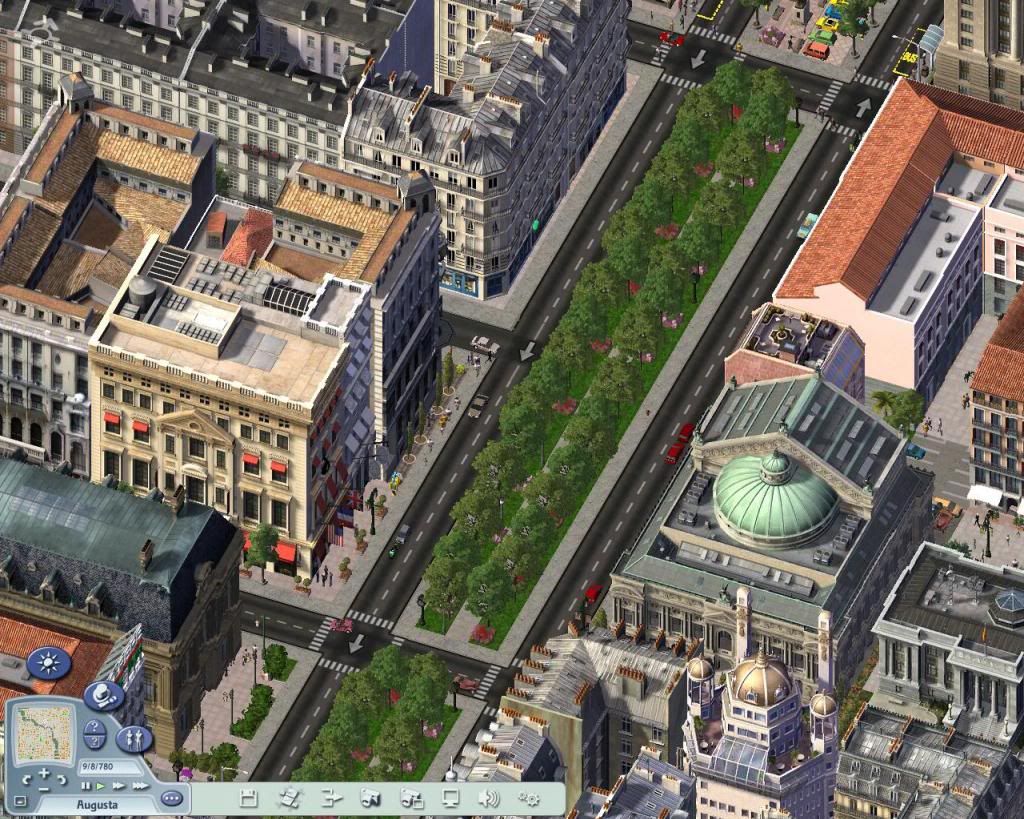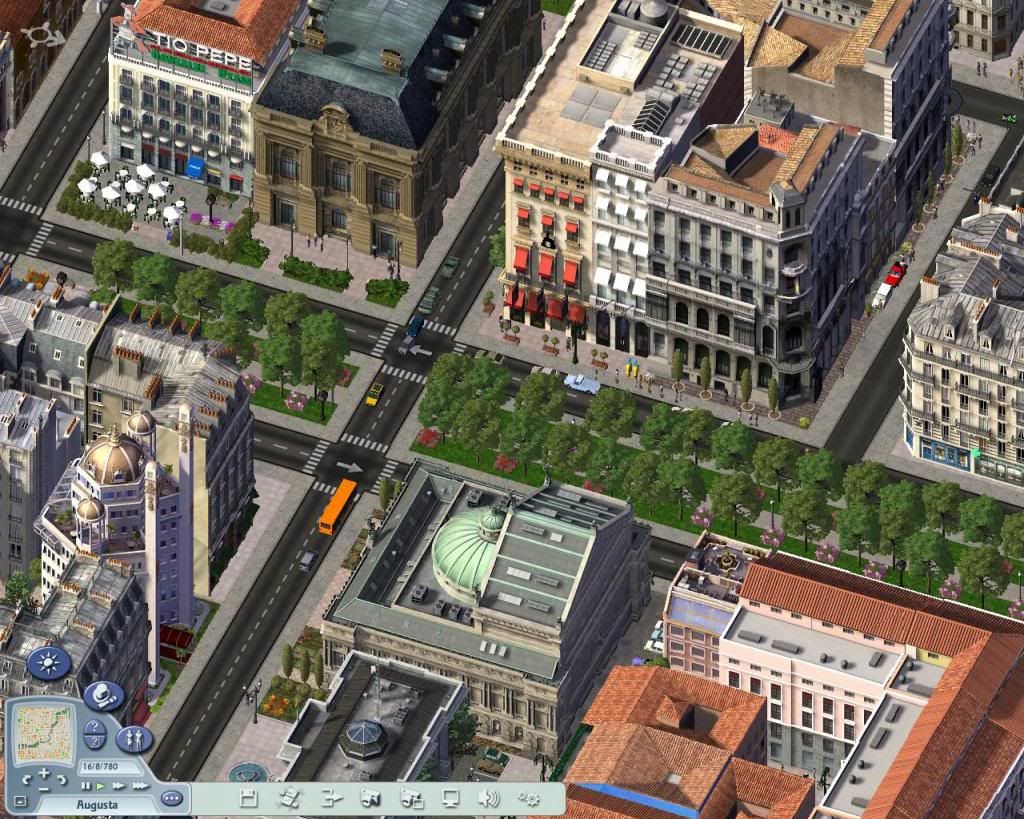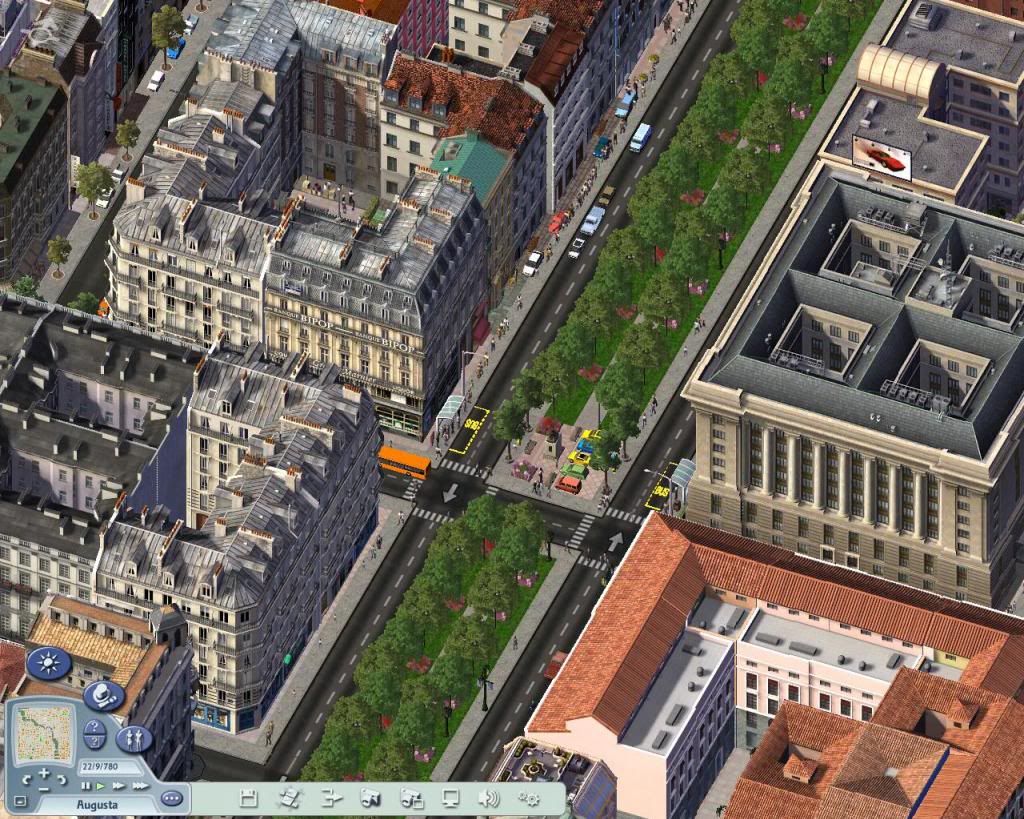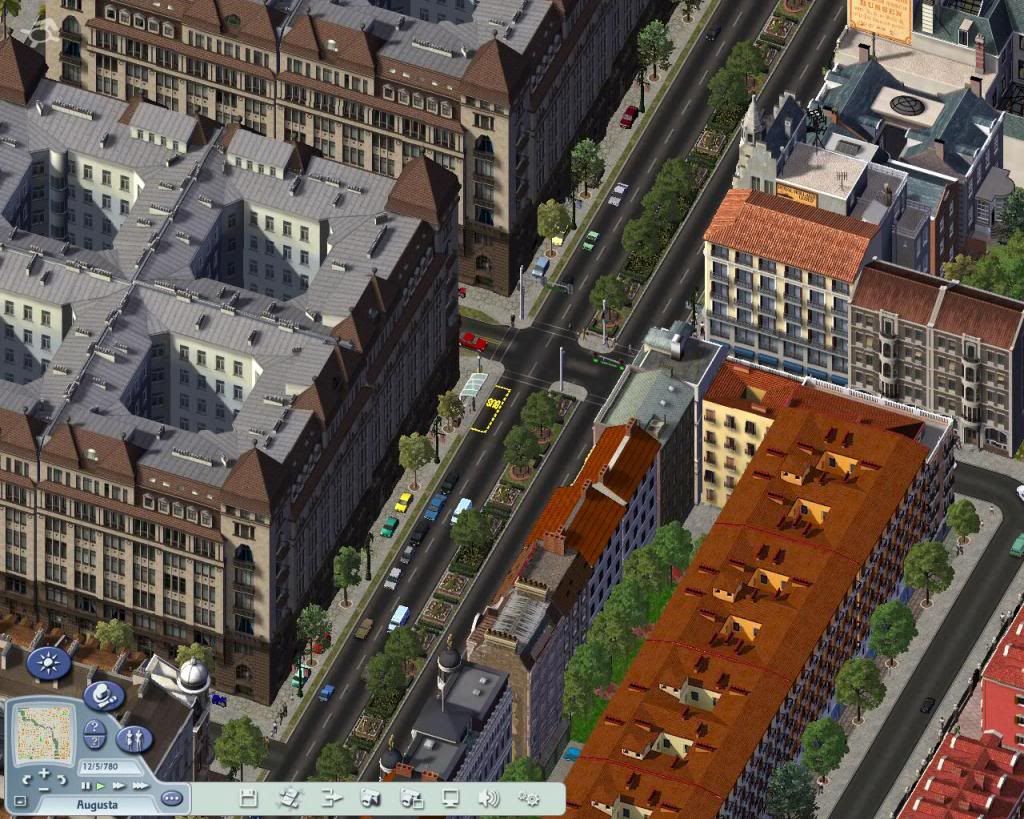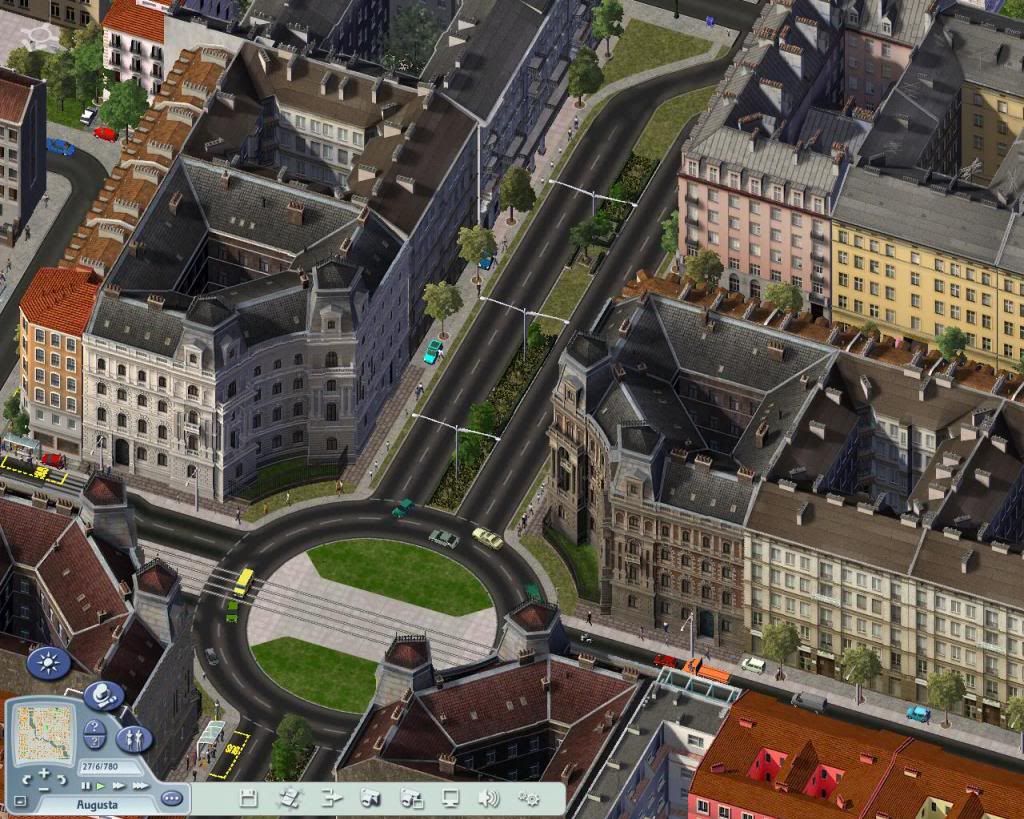 Not far from the old centre, yet with a totally different flavour, is the business district, with modern towers and a lot of glass.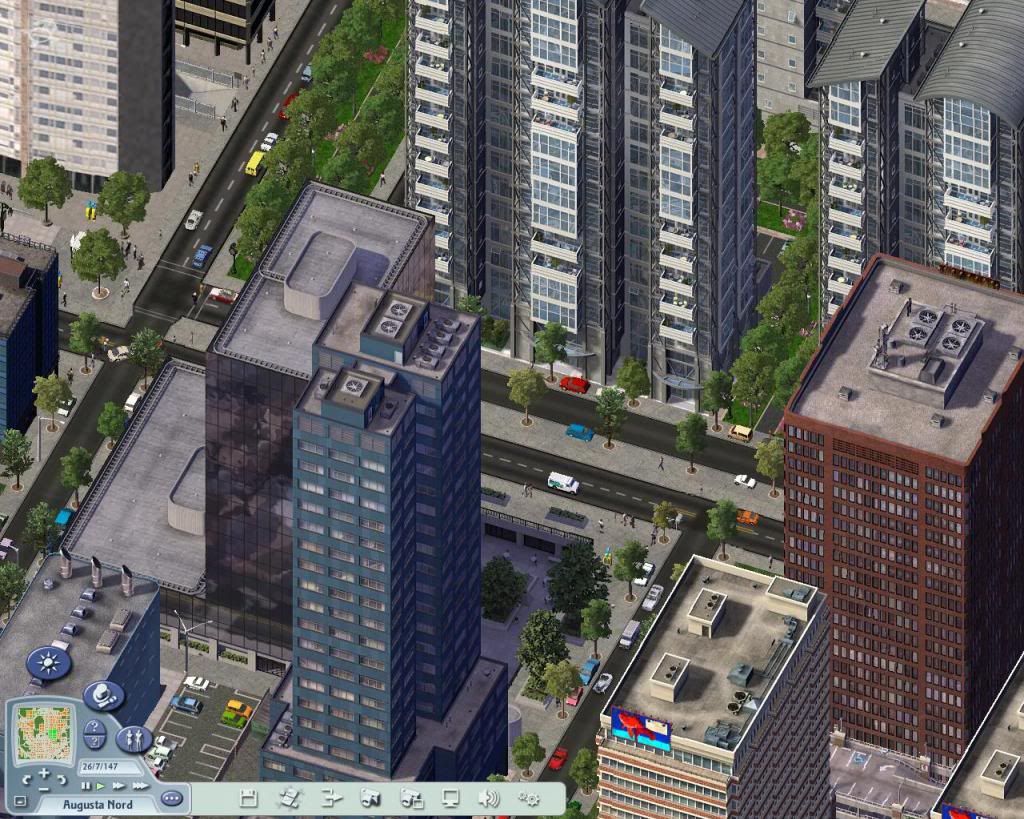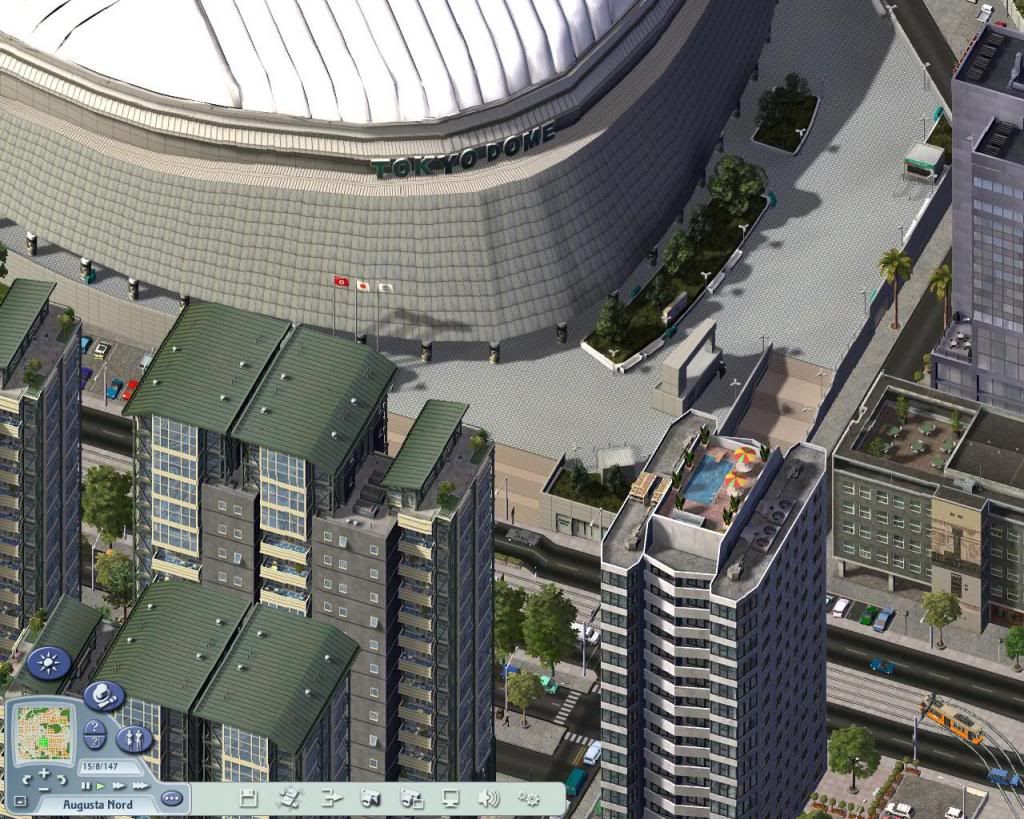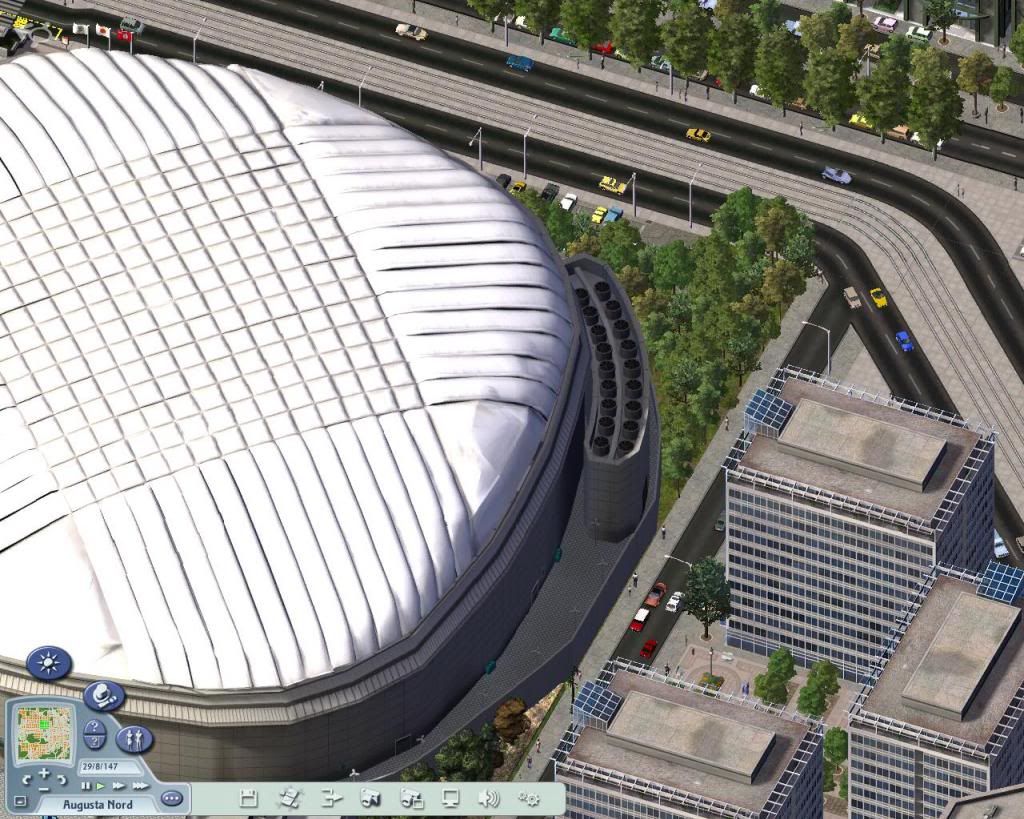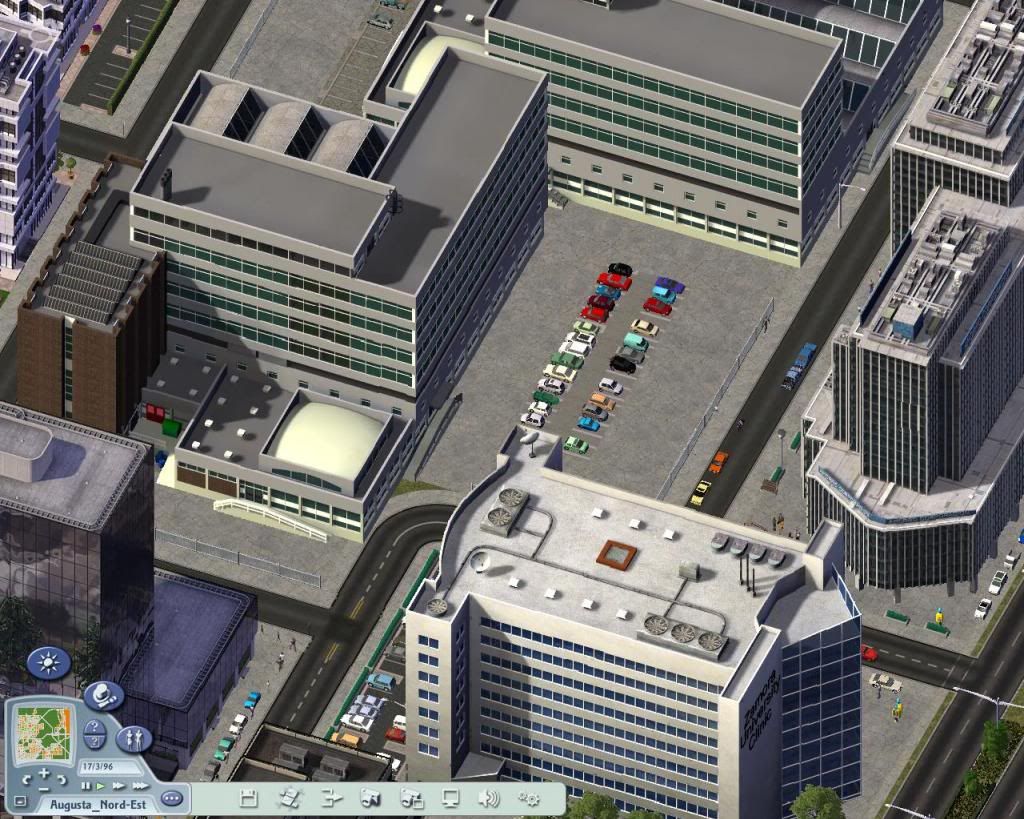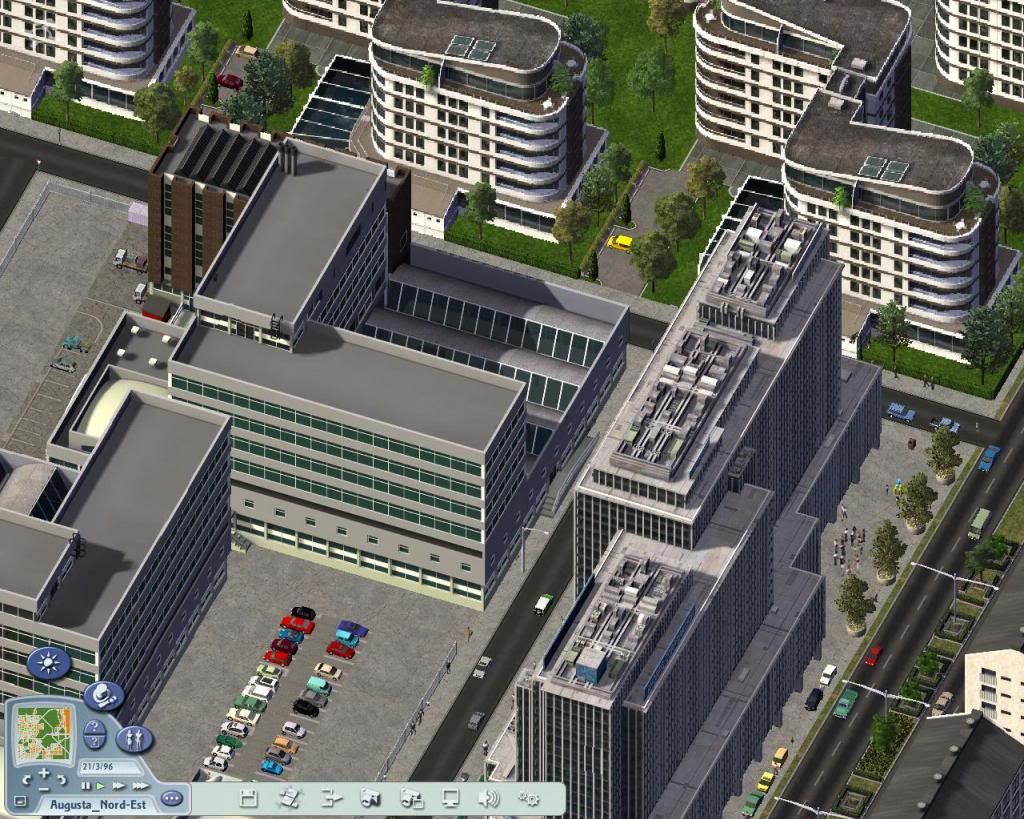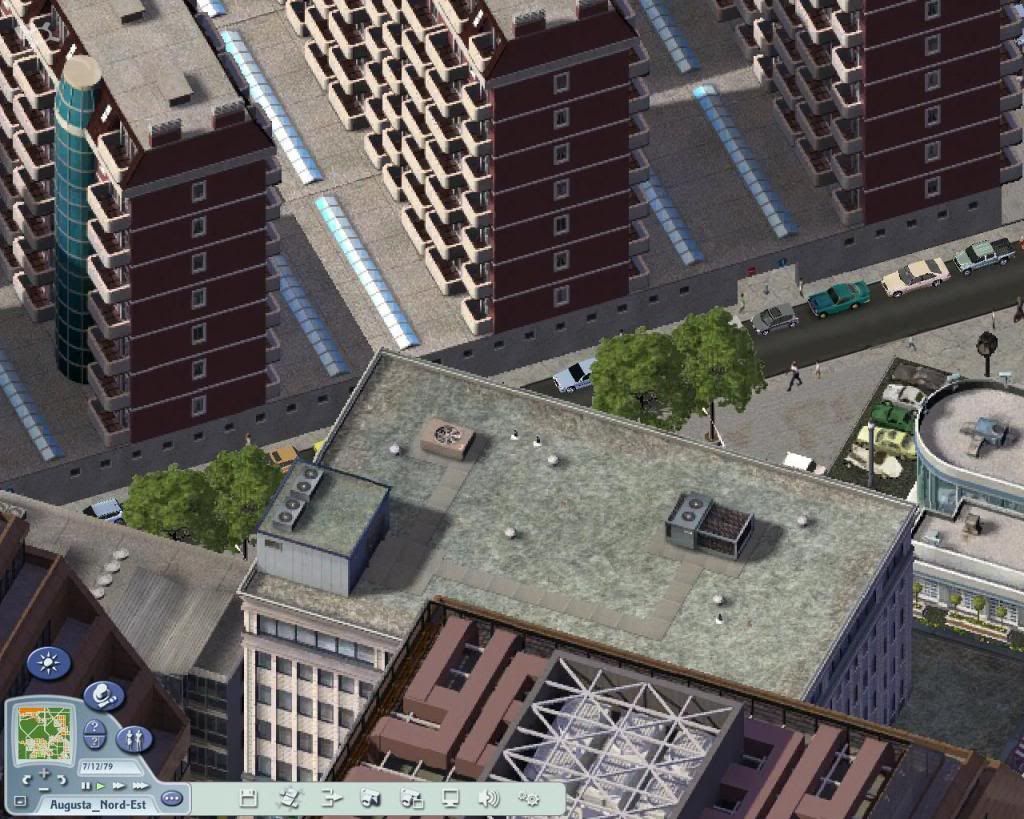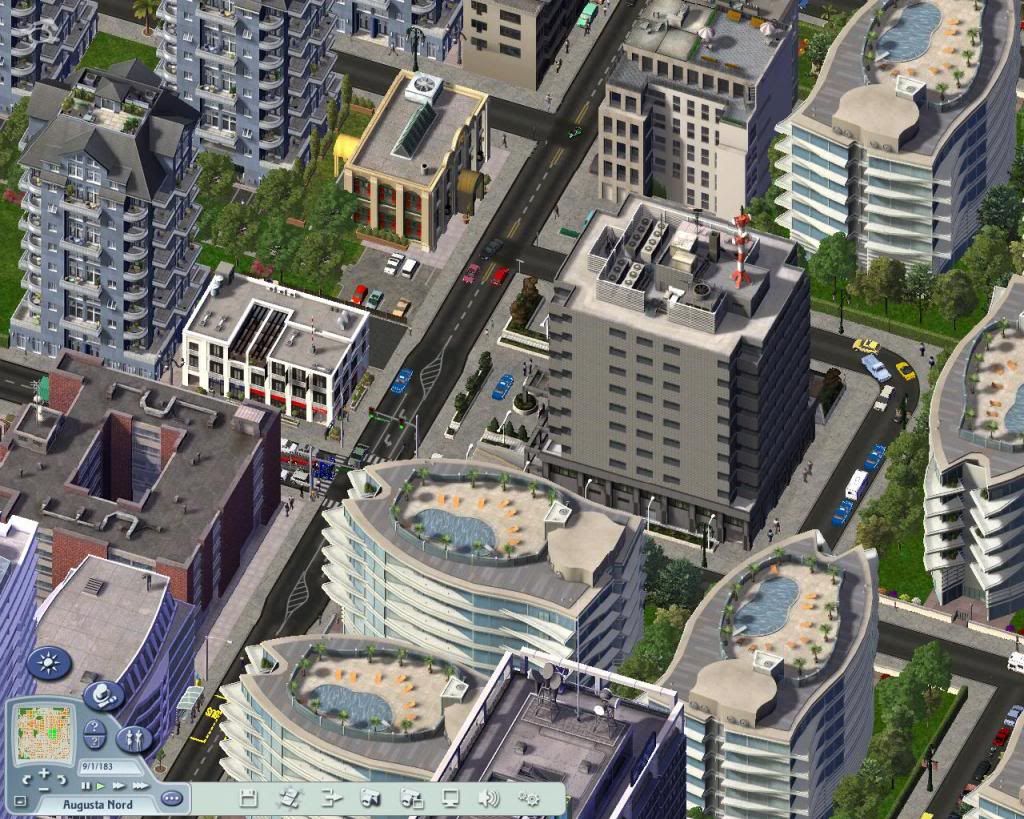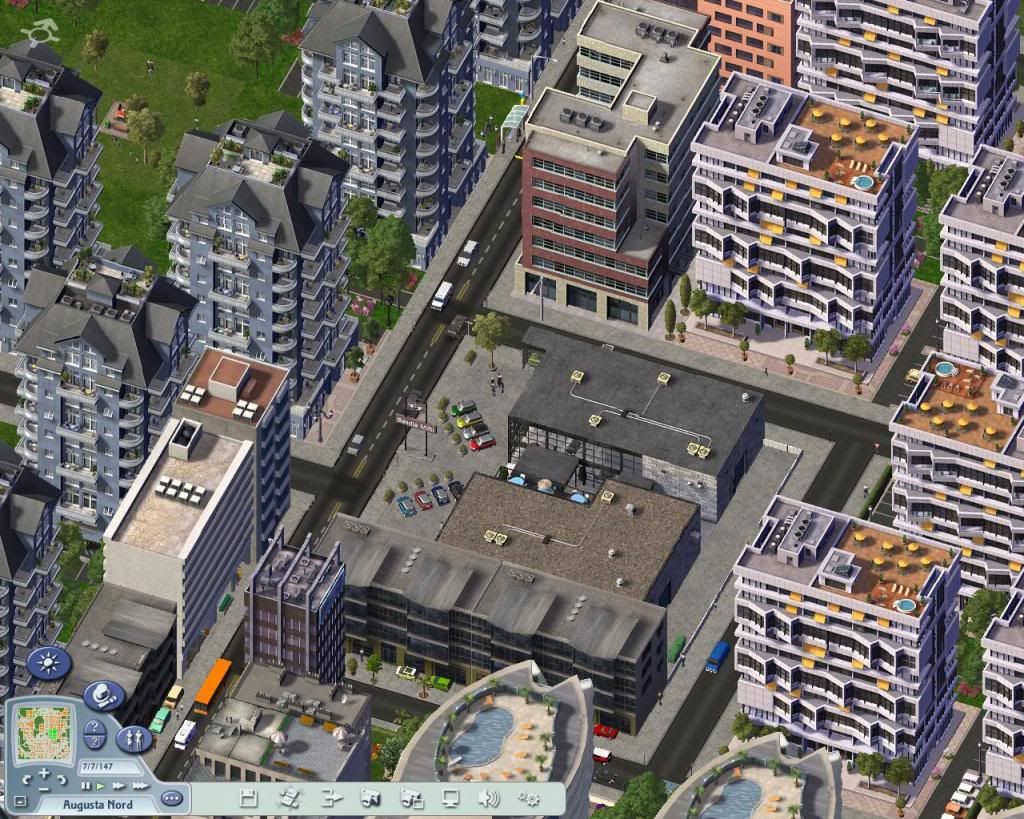 Outside the medieval walls, the inner city starts. It is mostly made of buildings from the 1920s to the 1970s, mainly W2W, often chaotic and not very nice-looking.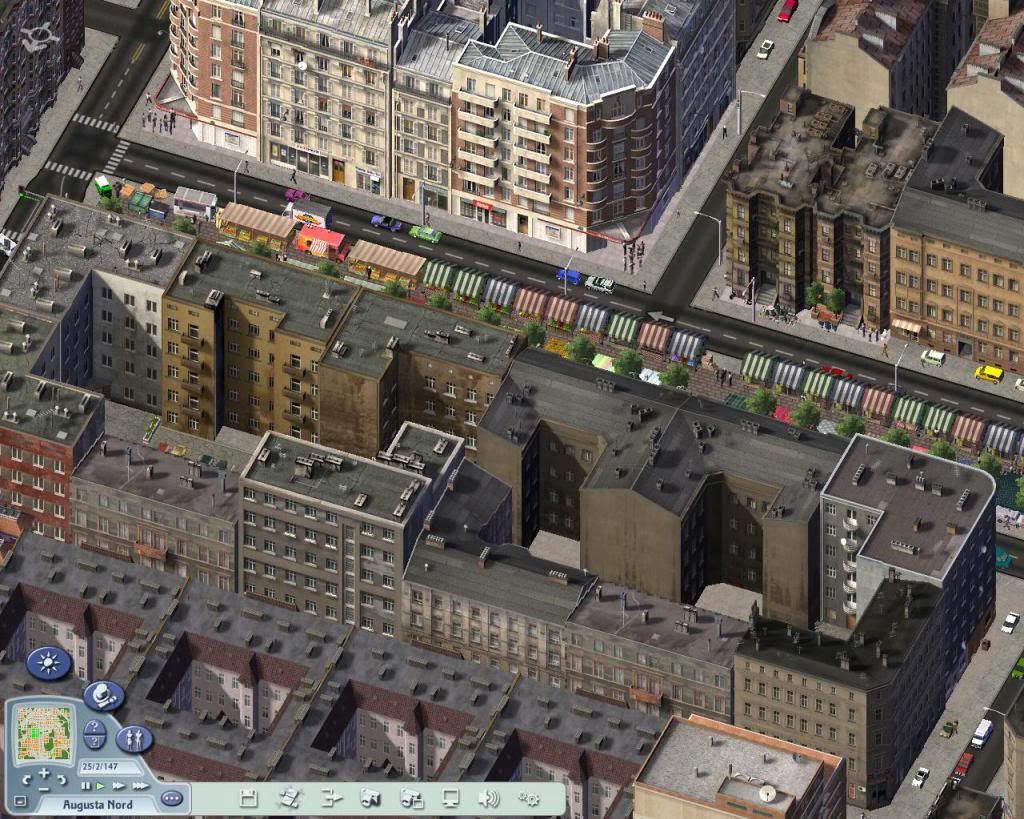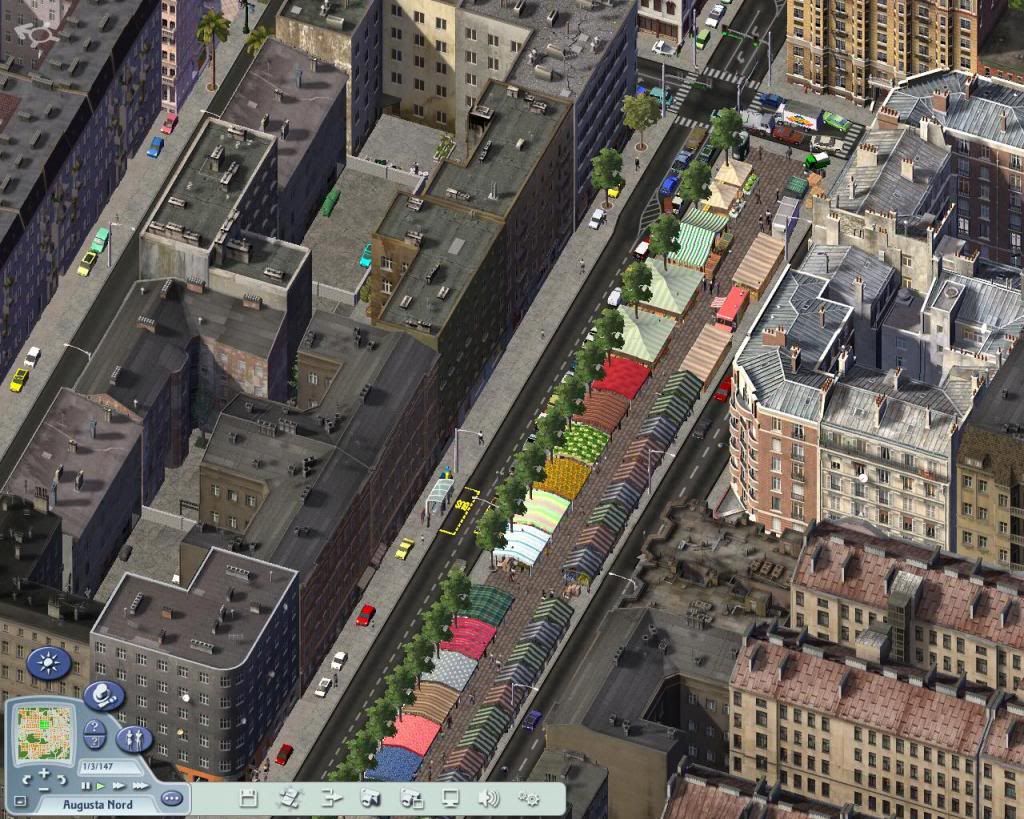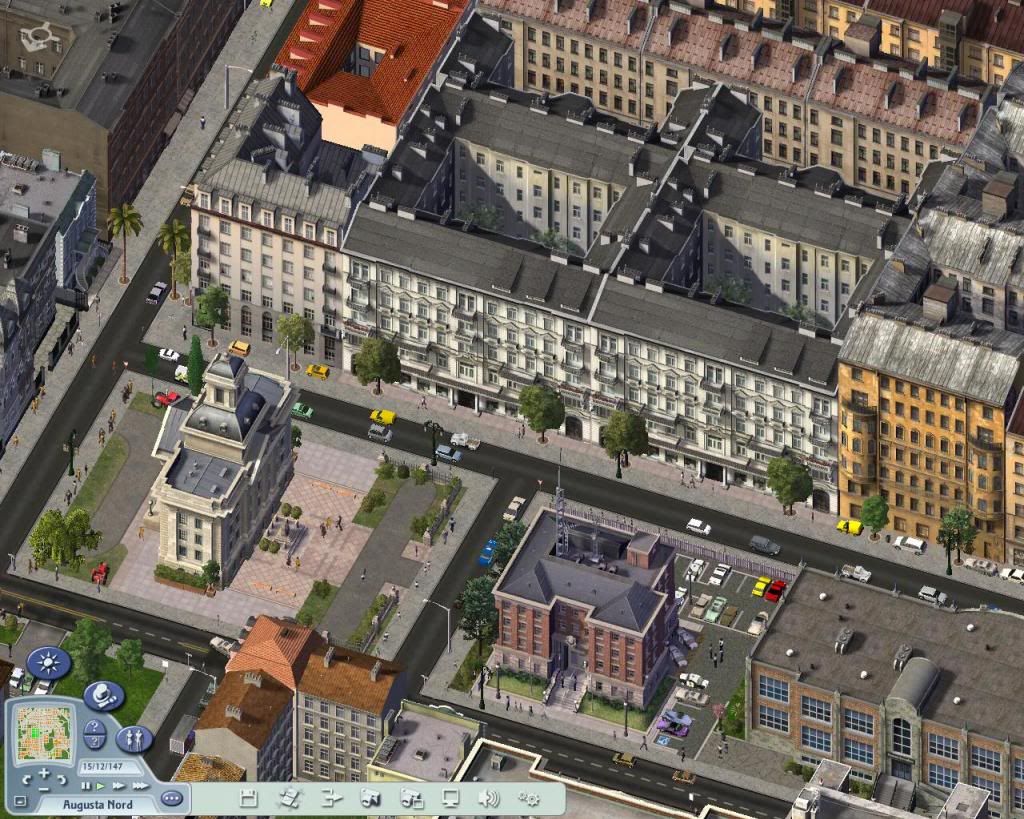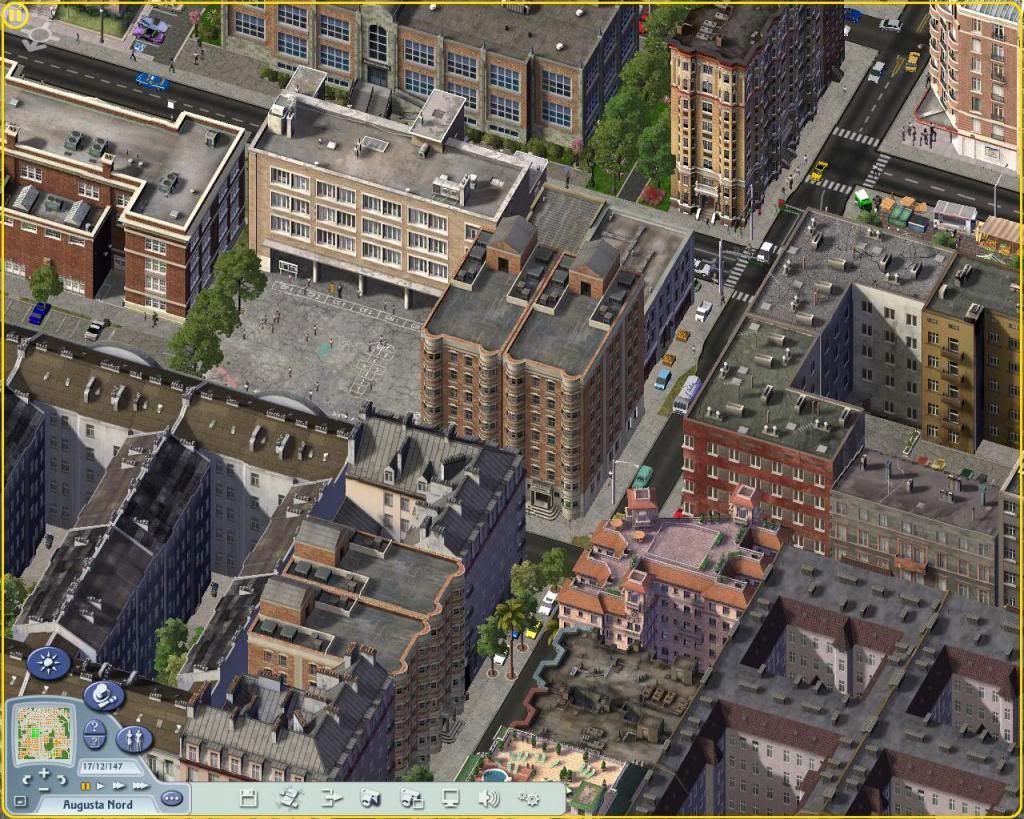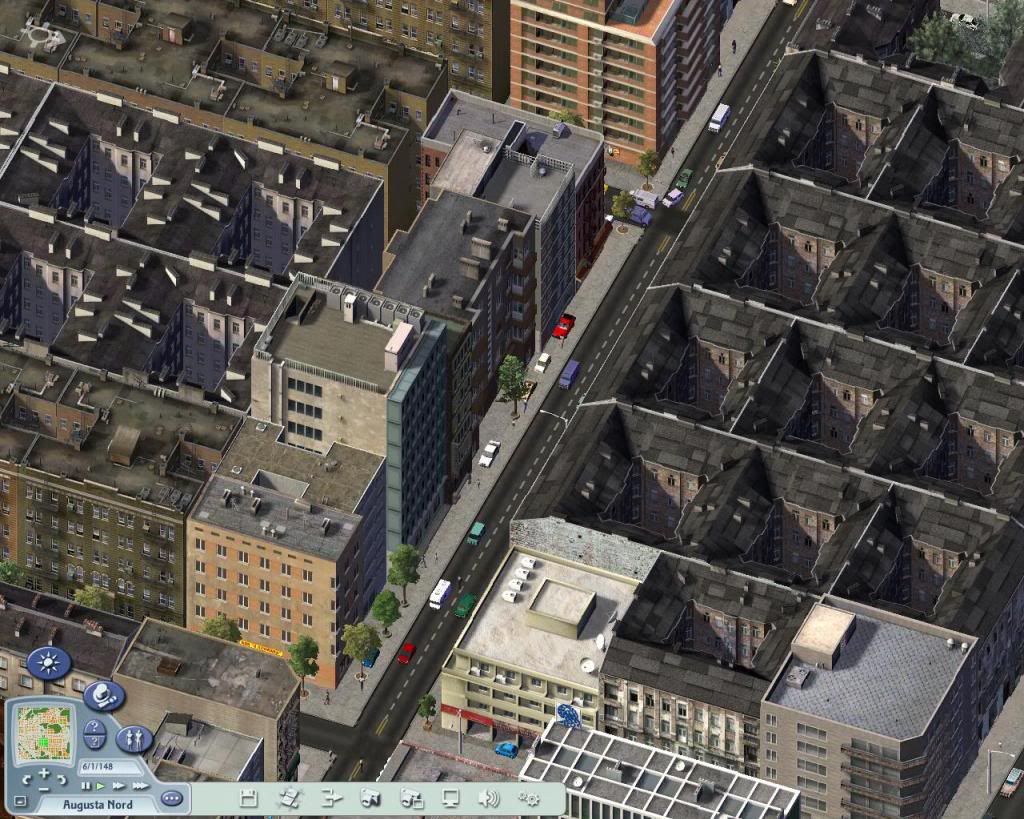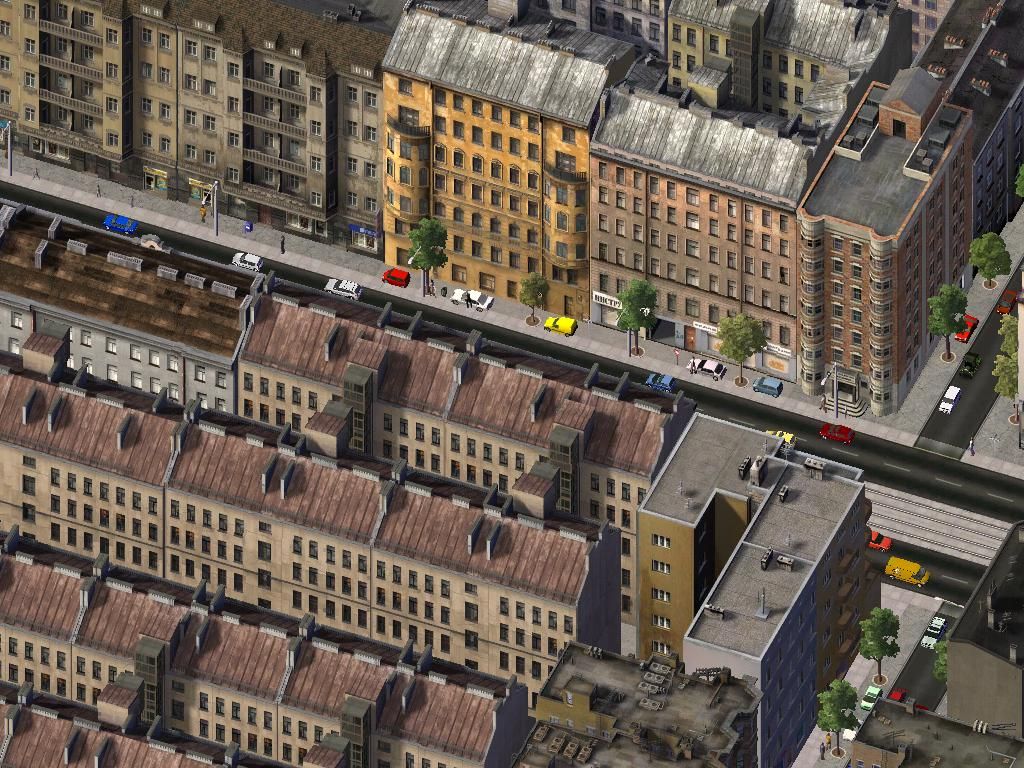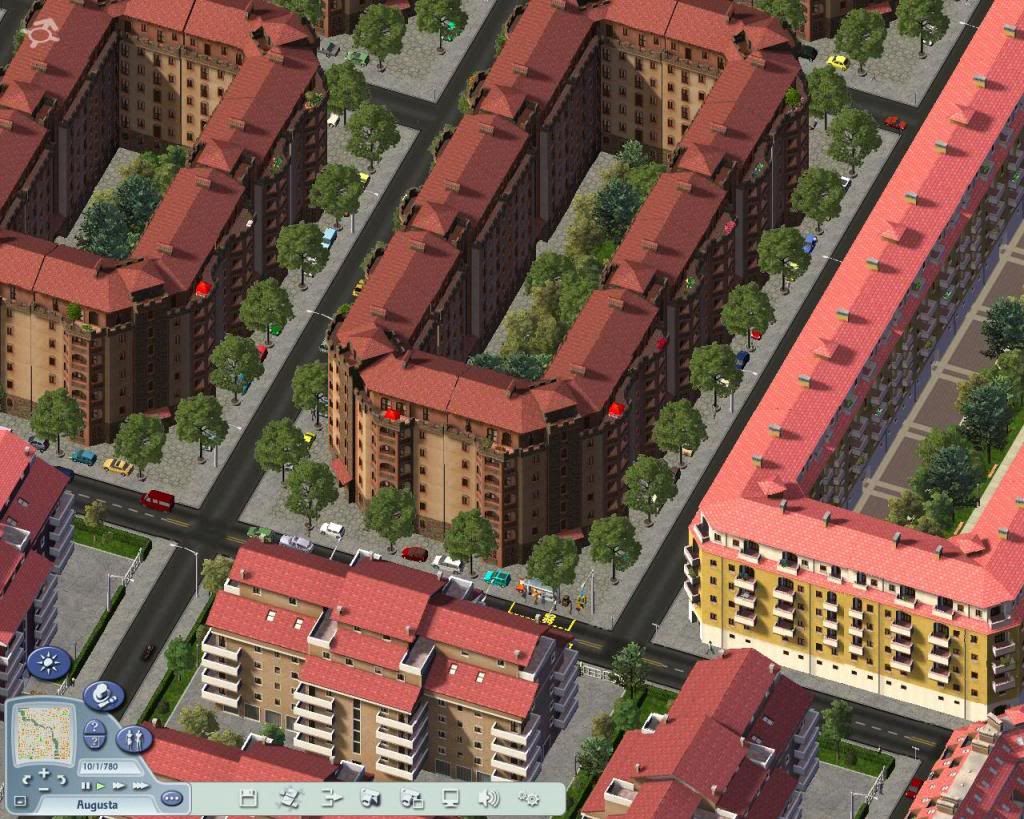 http://i1339.photobu...zps867b789c.jpg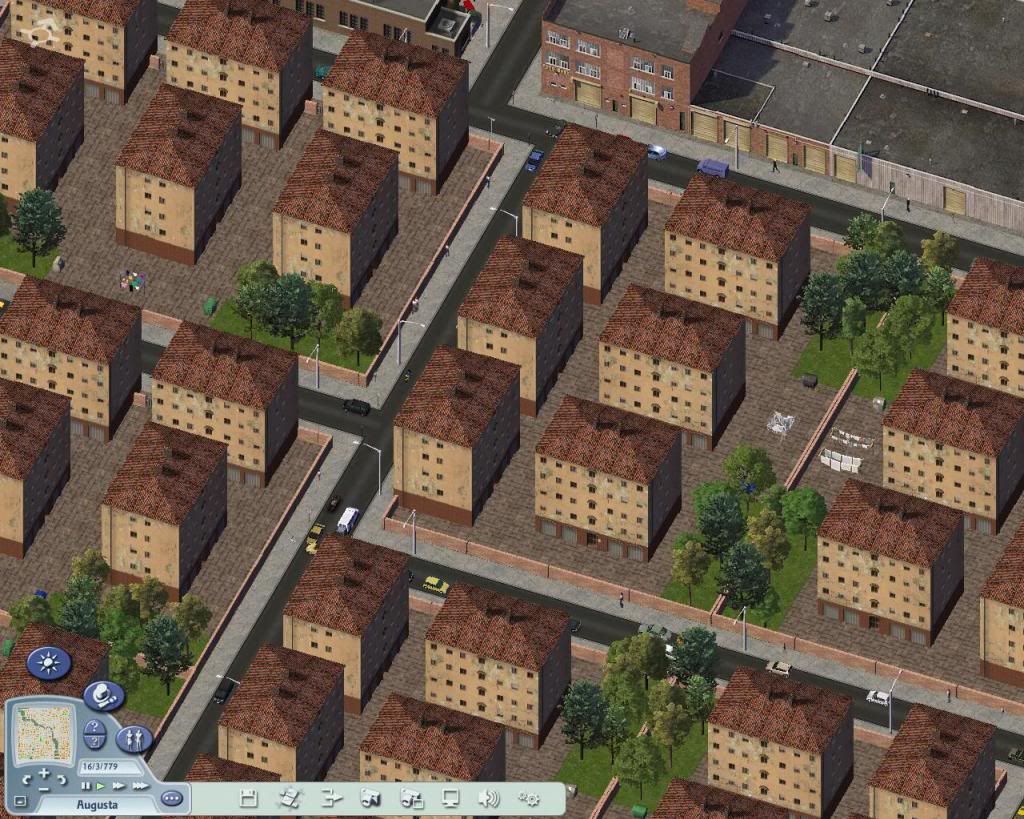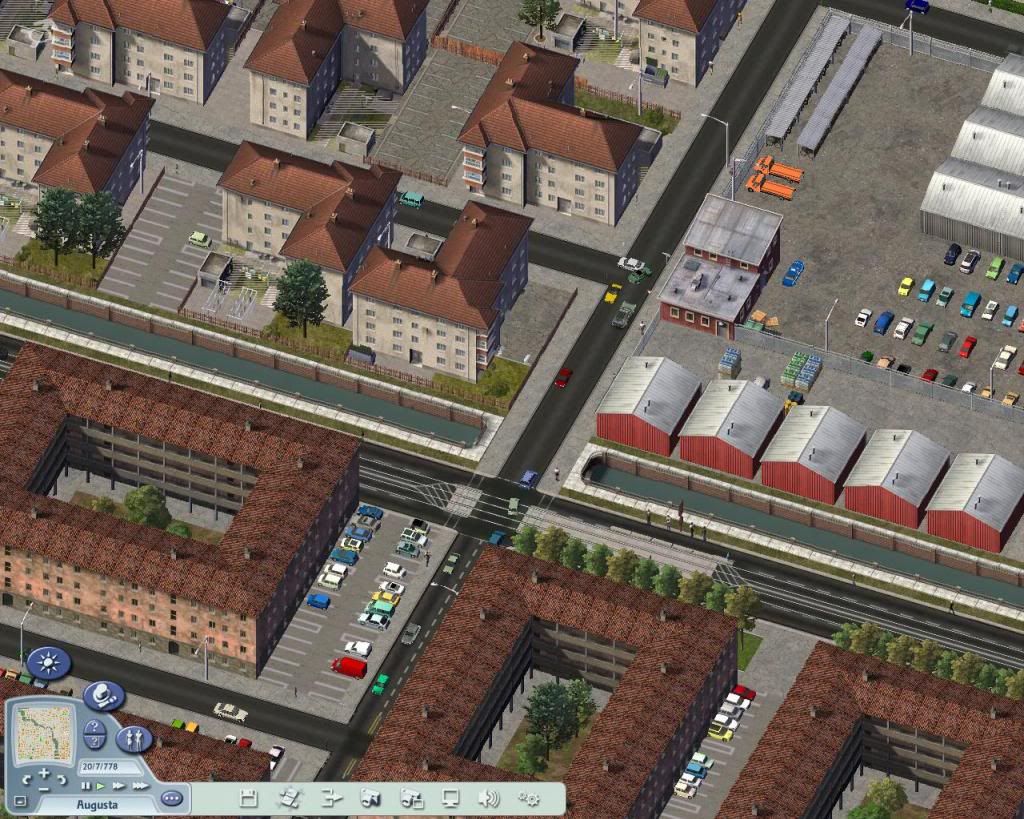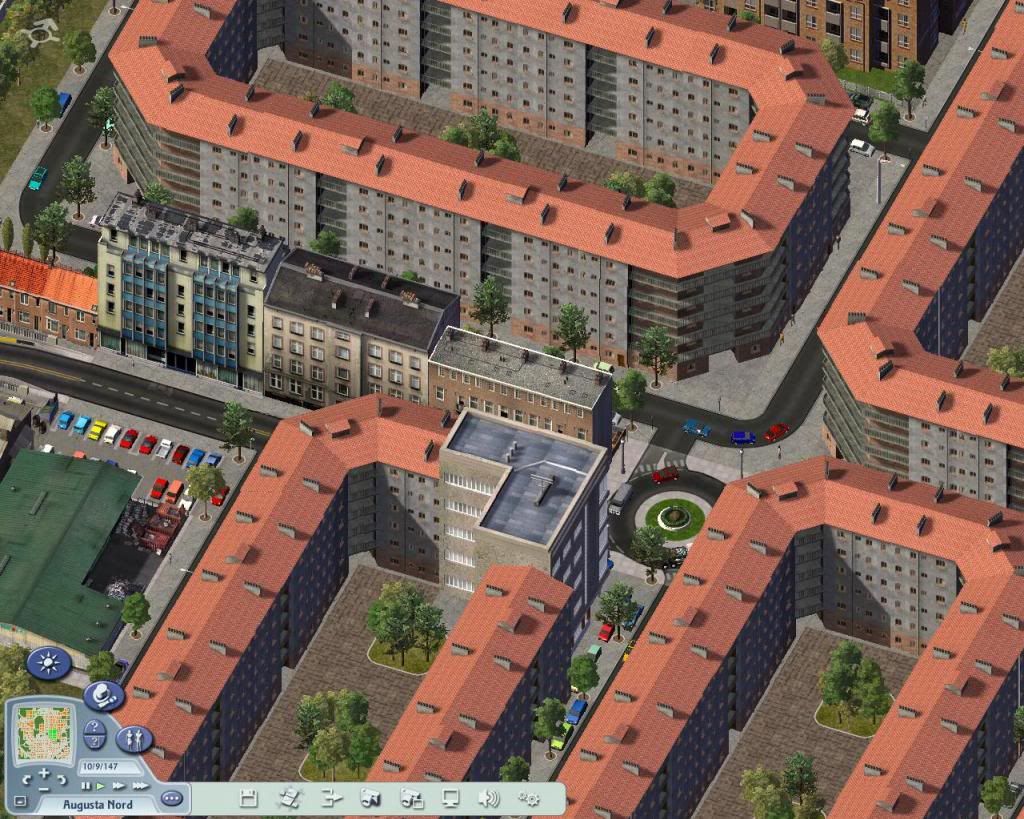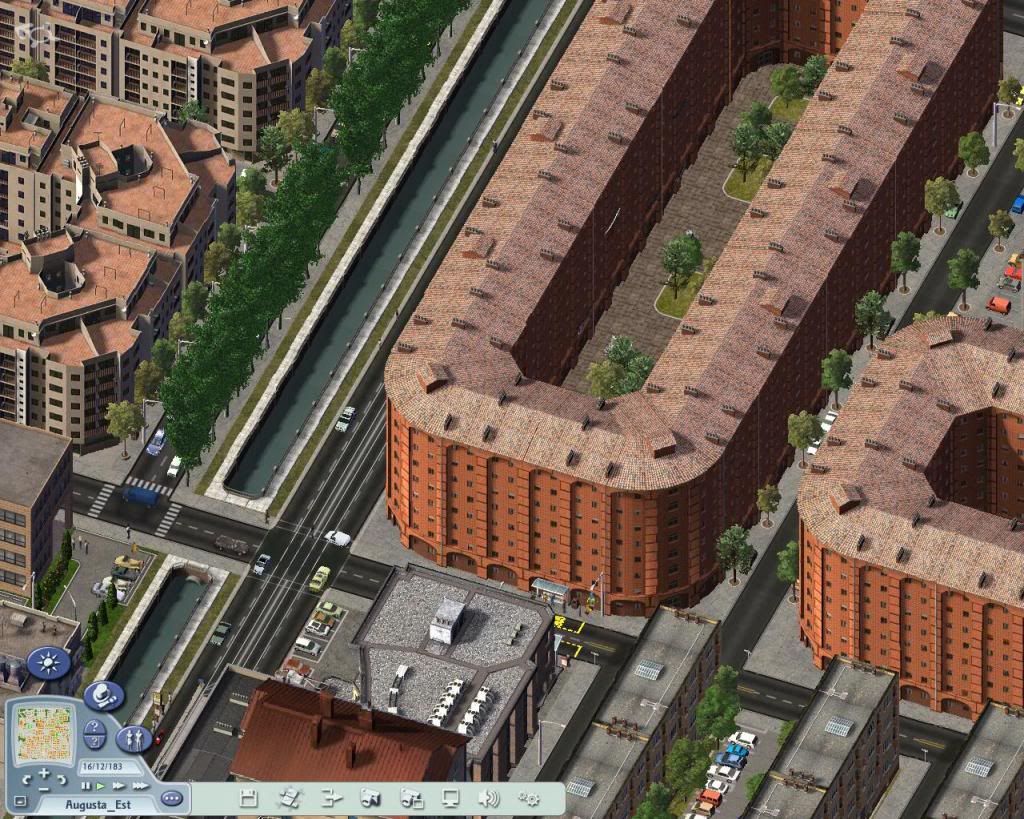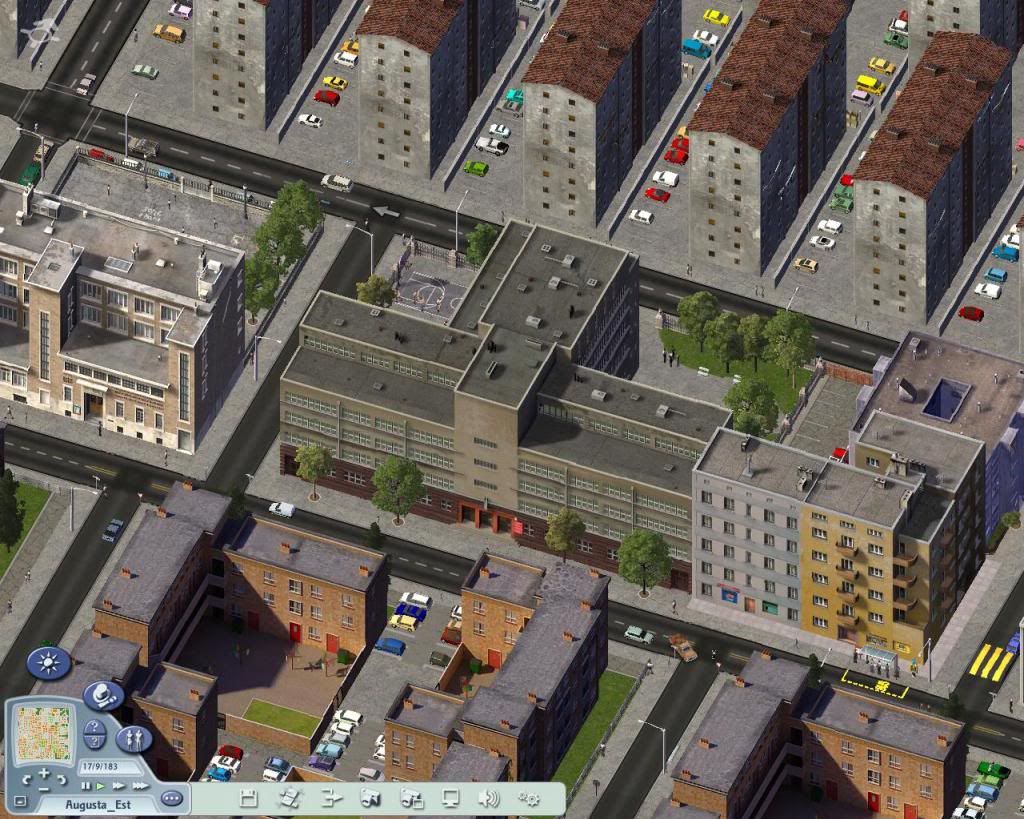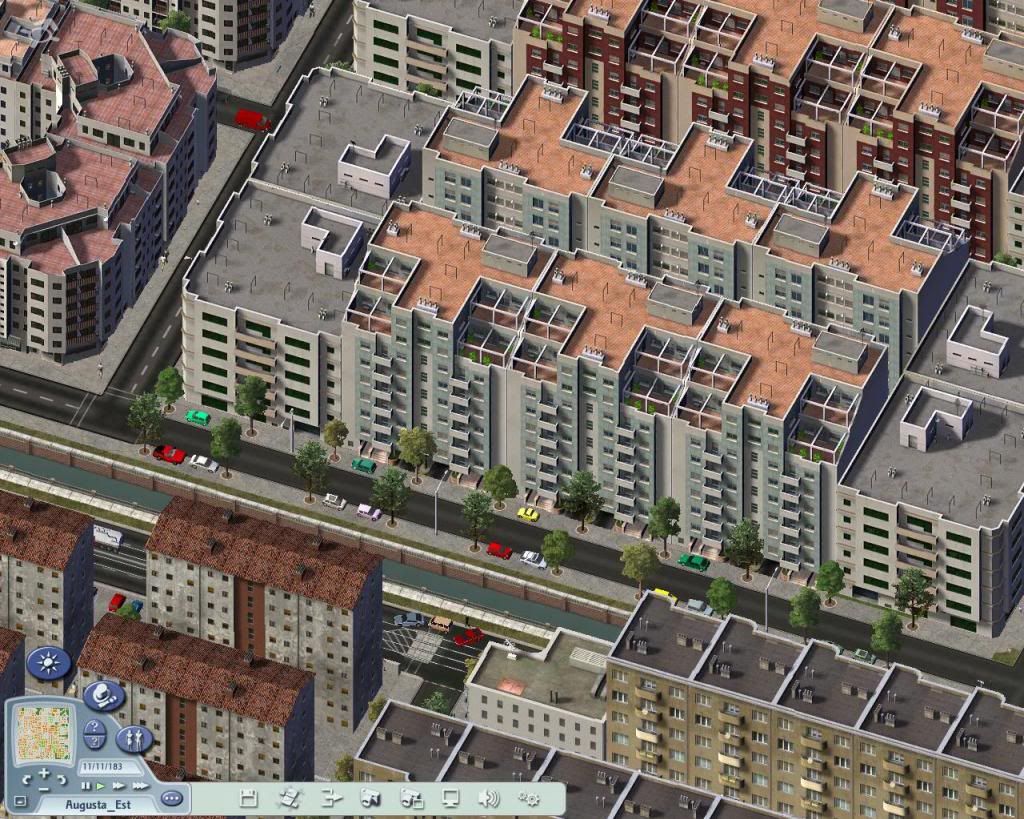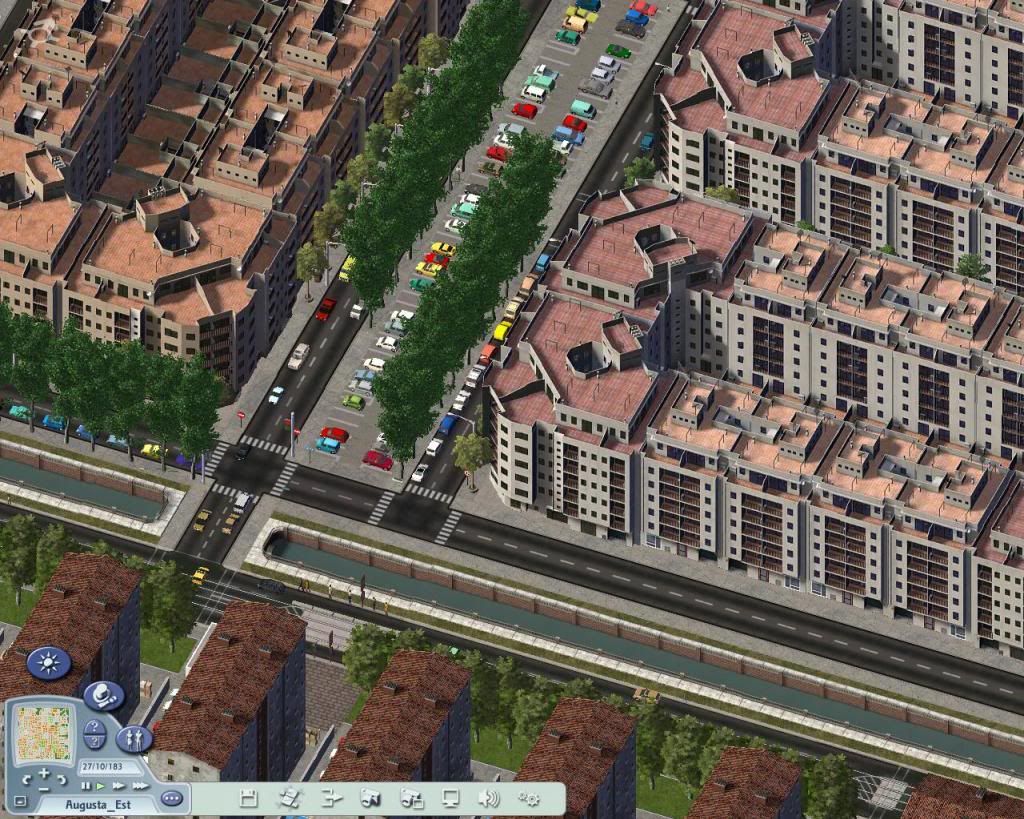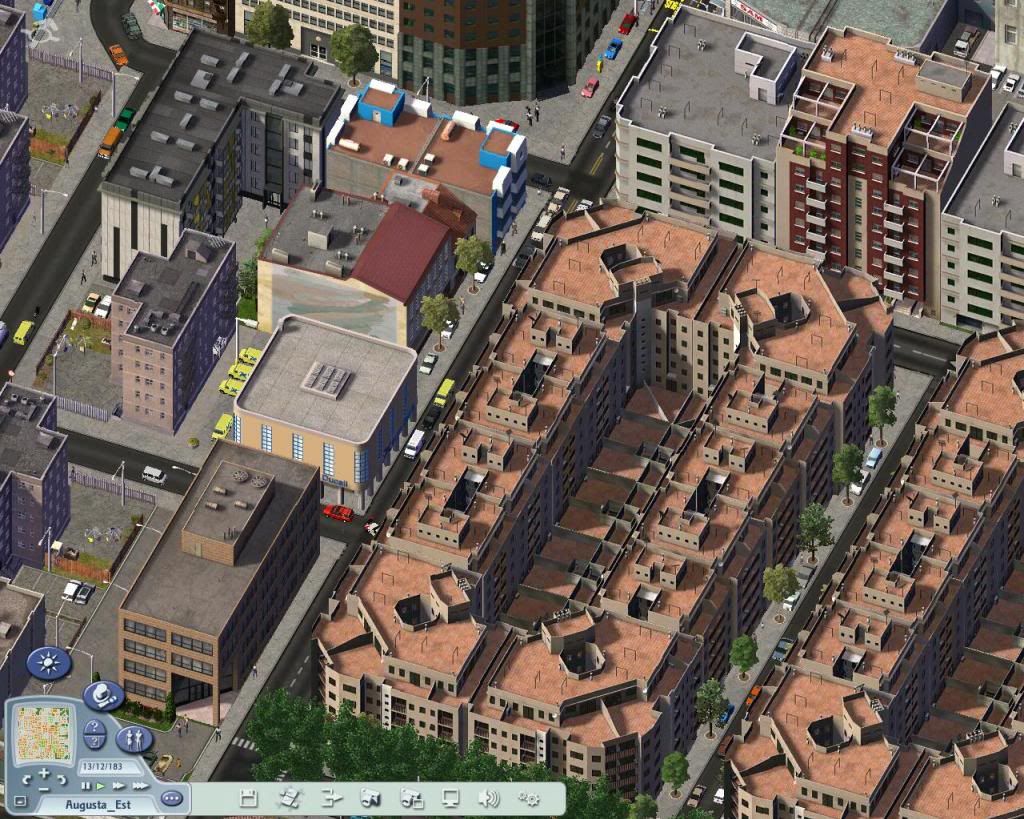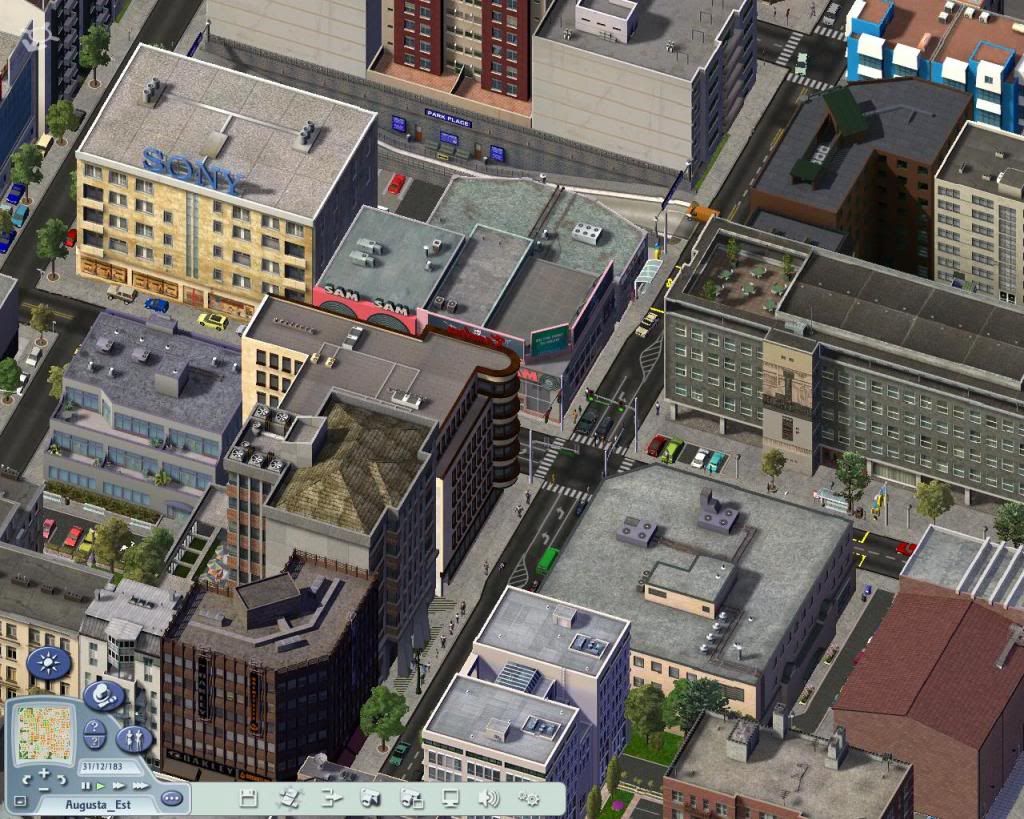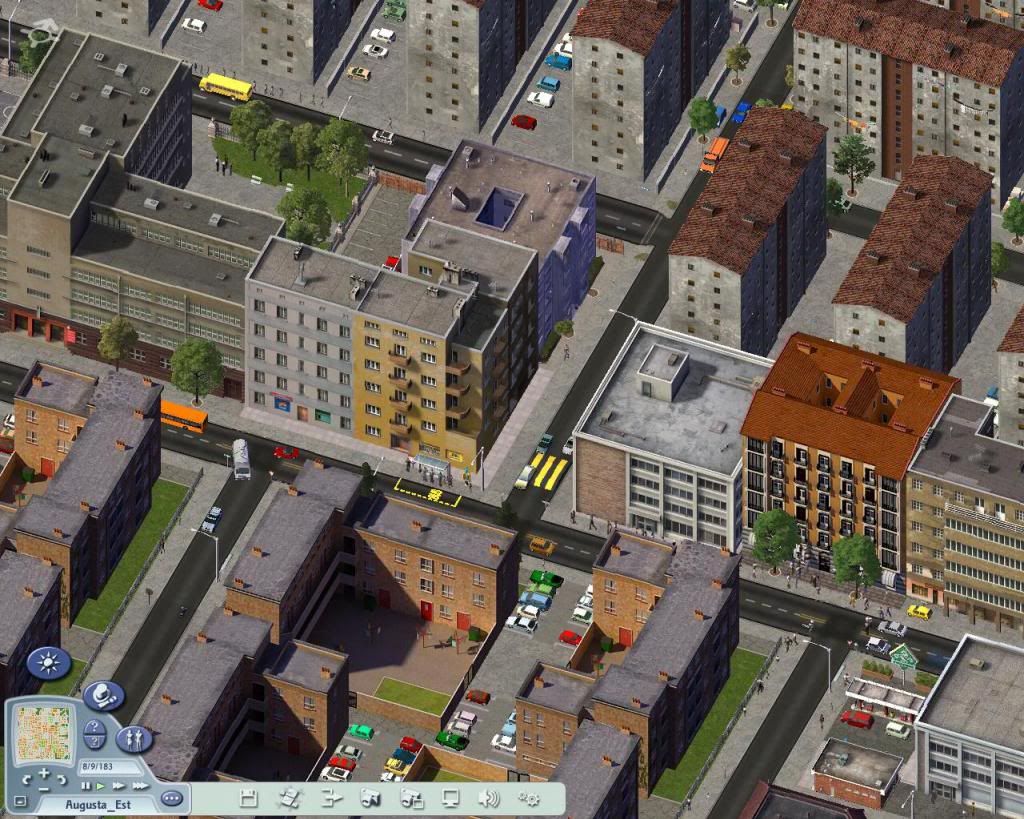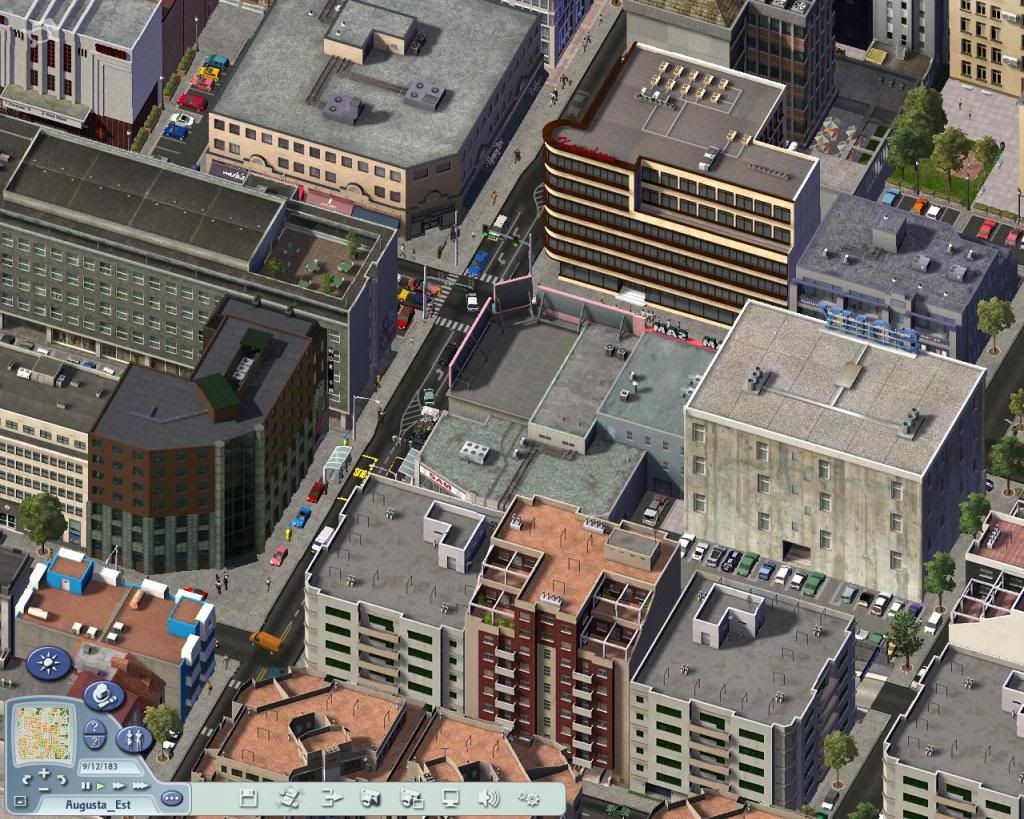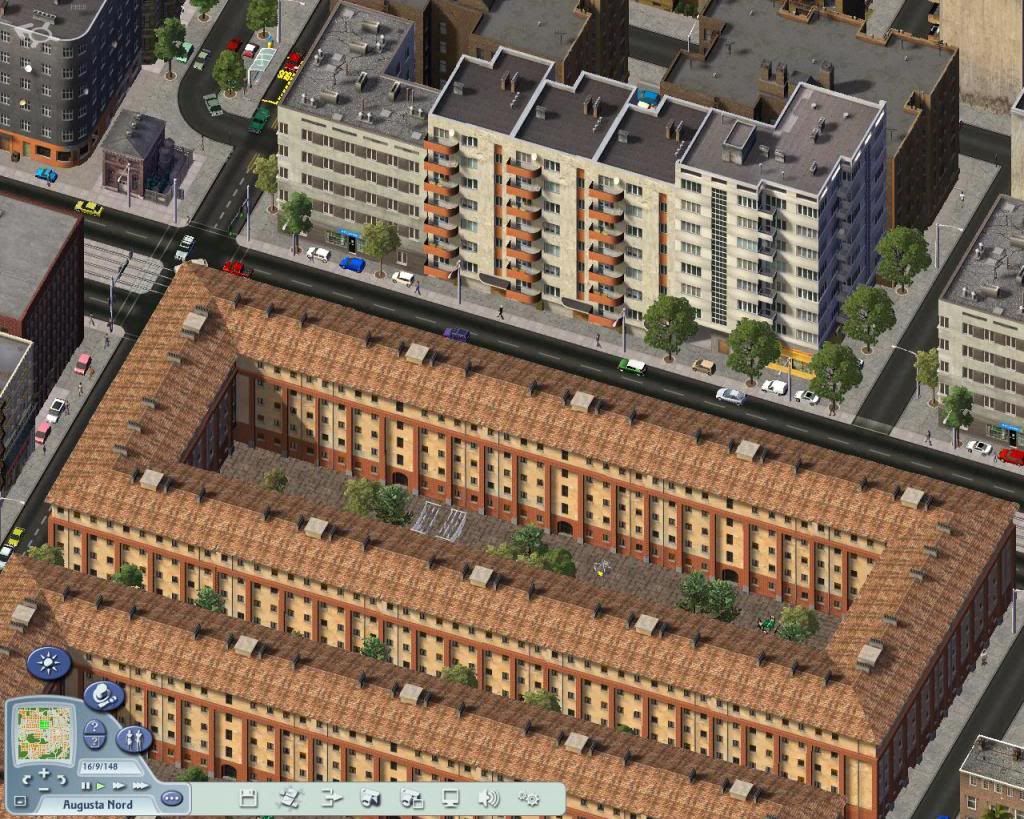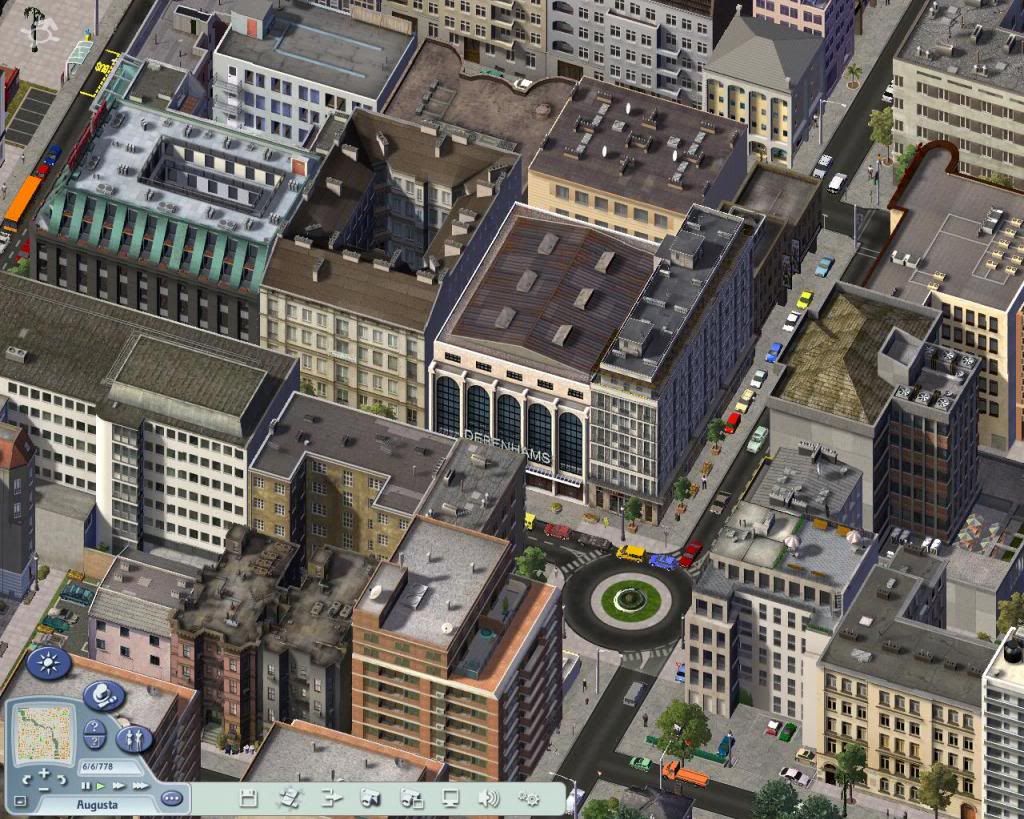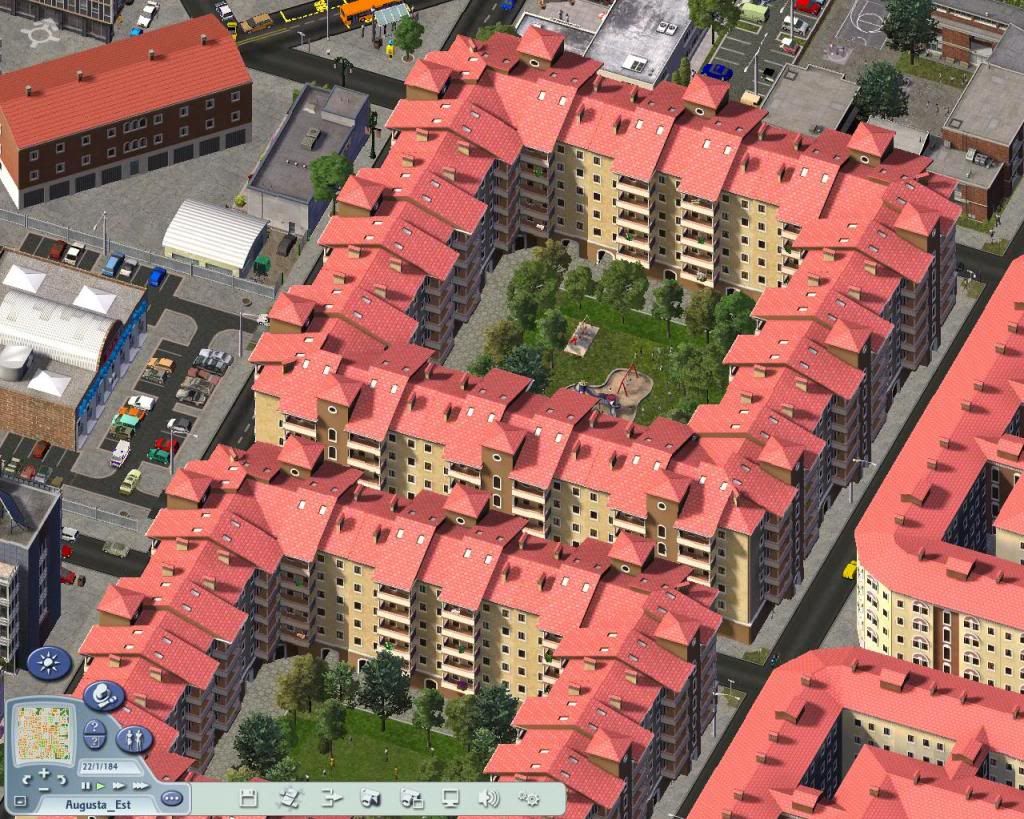 Beyond the inner city, lie the vast outskirts. They provide a wide range of environments depending on their wealth, location, period of construction etc. However, condos rule pretty much everywhere.