Grant County had been blessed eons ago by walls of ice packed miles high. The movement and erosion of the ice pack during the Ice Age left pock marks throughout the landscape. As a result, lakes, streams, rivers and ponds dot and dash the area. This makes Grant County a great place for recreation and allowed it to become the rickety rowboat and tranquil photography capital of the world!
---
Below is a map of Grant County taking into consideration only the natural features of the landscape.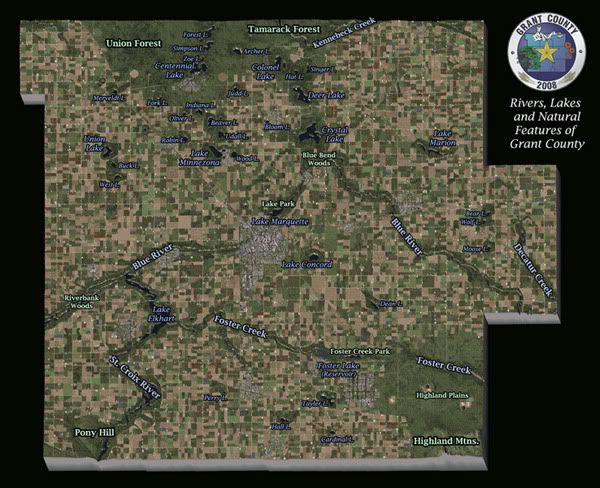 There's exists a larger, actually readable version of that map. Just click here!
---
Fresh water resources had never really been a big issue for citizens of SimNation. It seems a local government could just plop a water pump and "wet" their collective appetites. And the many lakes in Grant County made this easy water just that much more accessible. So pooh-pooh on all those people who made a conscious decision to live in a desert!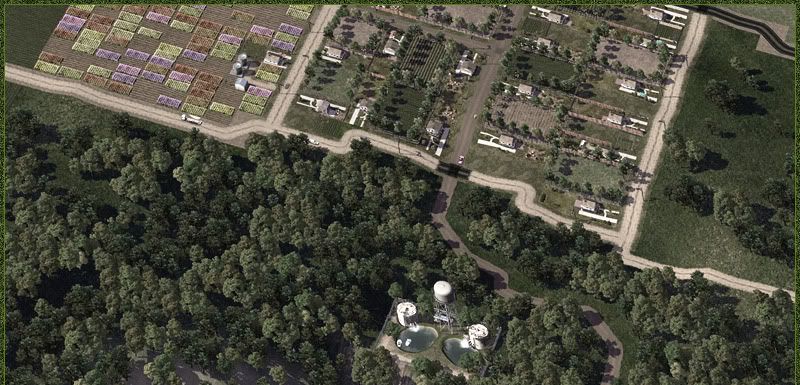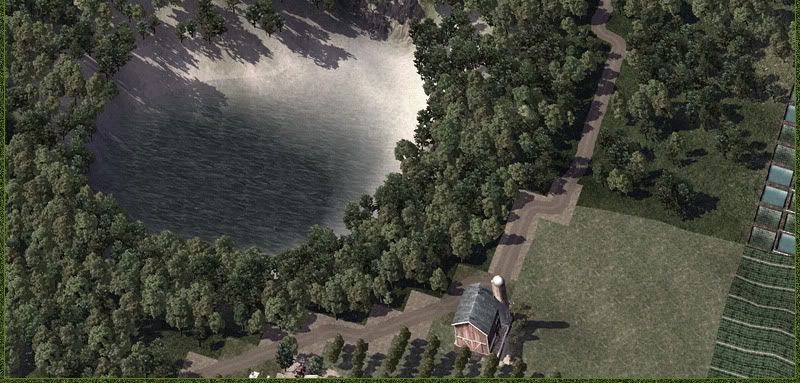 ---
Suburban towns would spring up in areas by the lakes, providing residents a bit of nature and beauty. Shown below is the Town of Shorewood, the first of such suburbs located north of Centropolis in aptly-named Lake Township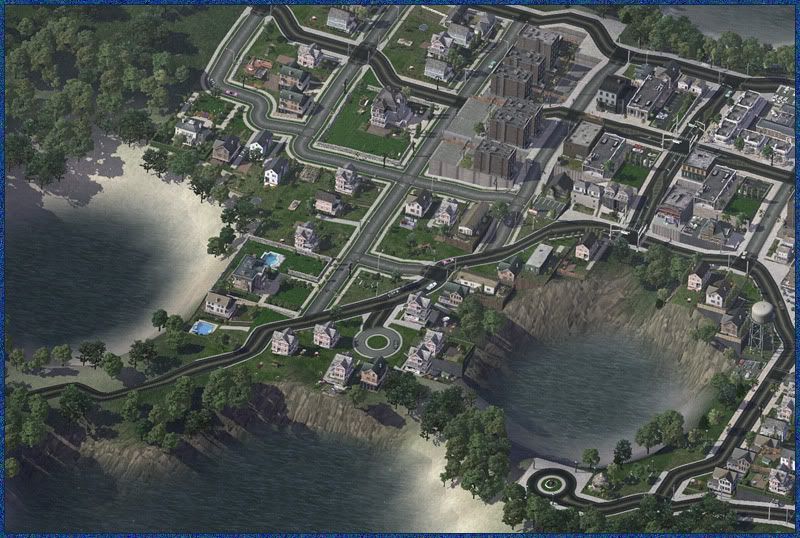 And below is Bloomville, showing how smaller lakes and ponds would disappear into residential neighborhoods.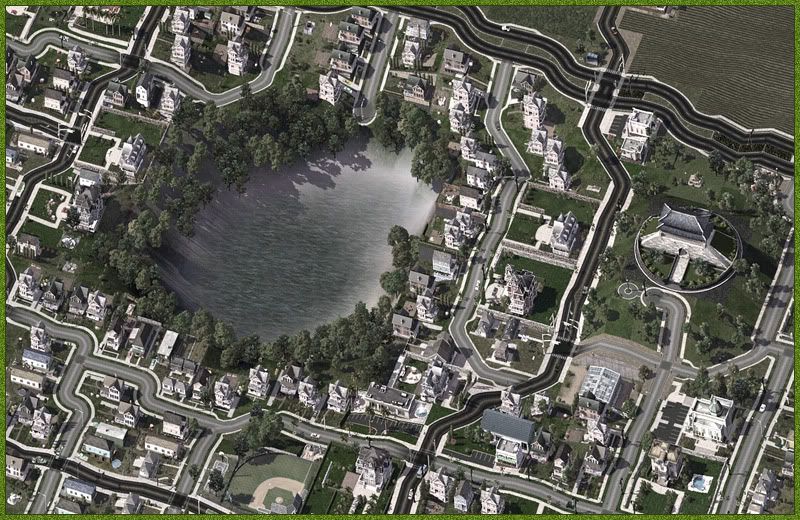 ---
Not all of the lakes in Grant County are natural. Rivers and streams would be diverted or impounded to suit the needs of localities nearby. Here, the high-walled Foster Creek was dammed up to build the first hydroelectric plant in Grant County. The resulting reservior, Foster Lake, became an attraction of its own and a town sprang up on its shores.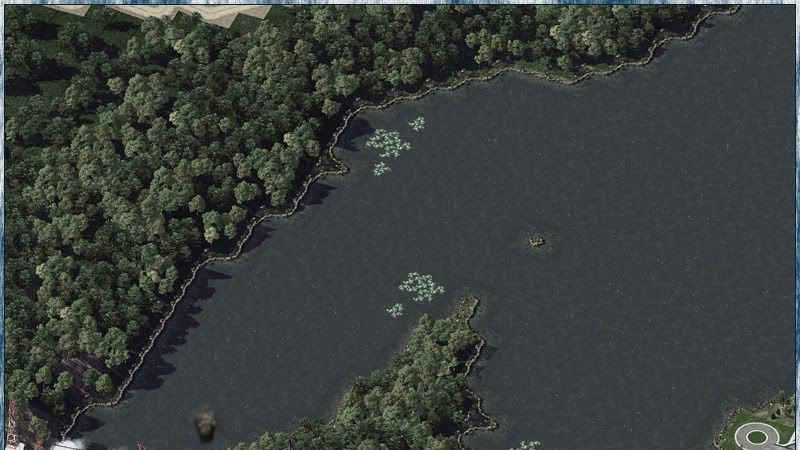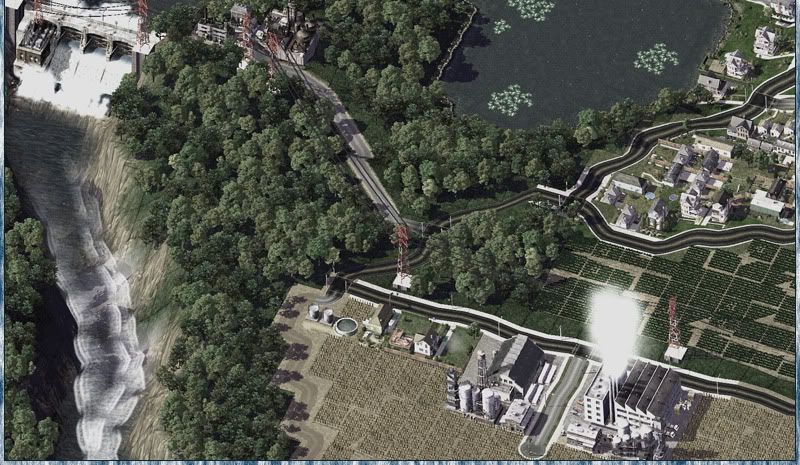 Other towns would also take advantage of the recreation opportunities provided by the lakes. Centennial Park sprang up as a resort town for vacationers and the lake was the main impetus for this development. Shown below are the amenities built for those seeking nature and green, open space.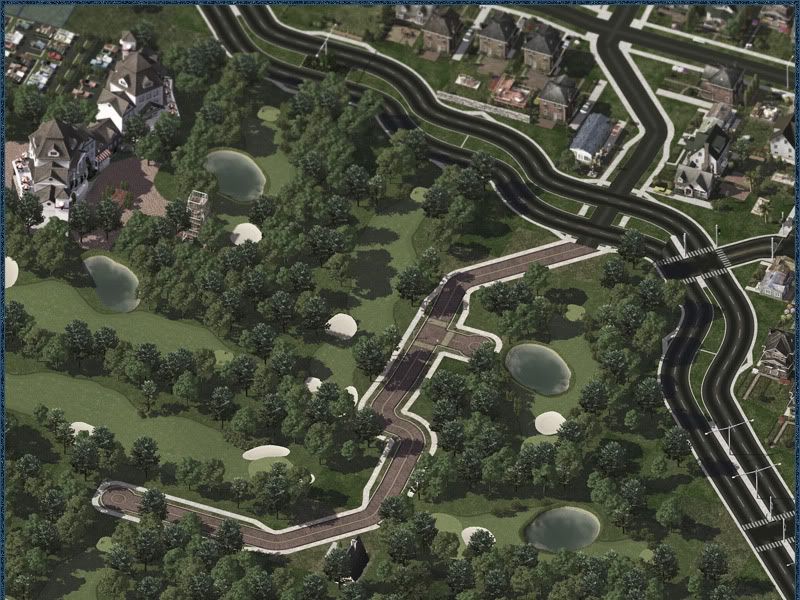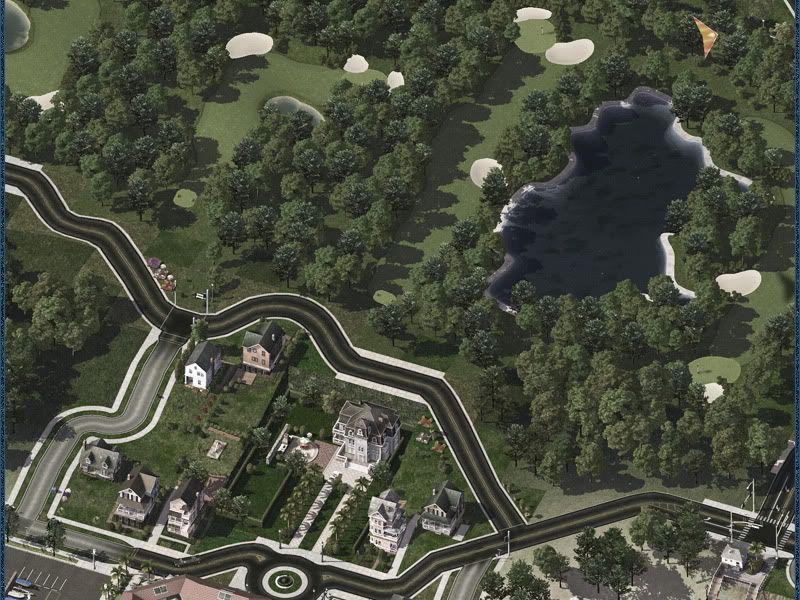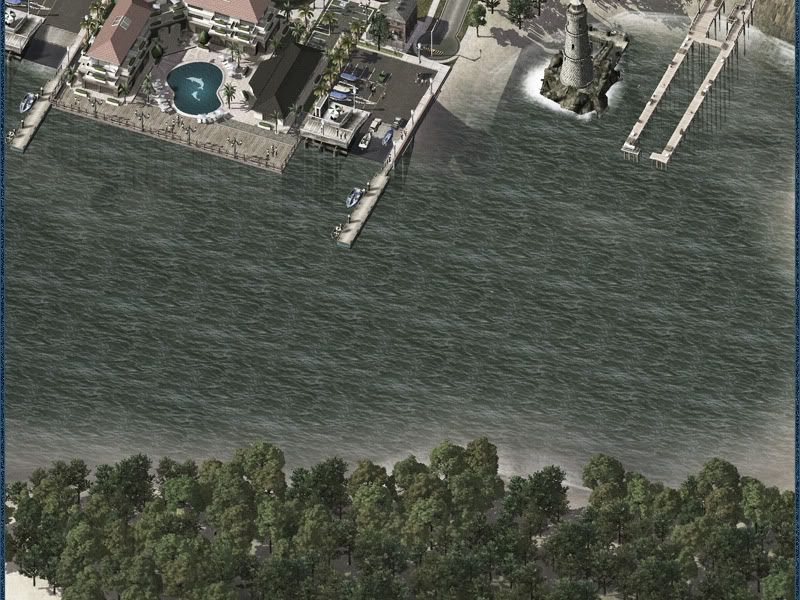 'Tis all for now! Thanks as always for looking.