Entry 12: Back to Business (hopefully)
So, today we're back in Antario where thankfully it seems that things are back to business. Today's entry is a bit of a mish mash of images without a real story behind them so let's just get right into it.
Further growth in the forestry industry has led to a boost in interest in the area.
Meanwhile, in the quiet suburbs, the higher earners continue to live in their cookie cutter tech homes.
In contrast to this, we have the hustle and bustle of the newer high-rise developments in the city itself.
Bridging the gap the old town continues to expand with its wall to wall buildings. A faster pace of life but not one as hectic as the above.
As the sun goes down over the city, it comes to life with the bright bustling financial and high-rise district in the distance.
Meanwhile, we haven't halted all work on the city, a lot of the roads have now become tree lined to further green up the city (and help with some noise issues).
However it's not all roses, as this traffic jam shows coming into the town, were definitely going o have to look at improving our public transport network but we have a slightly more pressing issue.
This is the most pressing issue in the form of a large amount of sewage now contaminating all of the waters around the city needing rather urgent attention.
Though this is all for today. As usual, we'll leave you with this overview of the city. Just above the 50k mark so not much growth overall but hopefully the recovering timber industry will see this change.
-FIX THE SEWAGE ISSUE!
-Improve the lacking public transport network?
-Take a look at streamlining the harbour area?
-Expand on the forestry industry.
-Financial district substantial expansion?
-Get the city beautification projects finished instead of half was done?
-Agricultural expansions
-Housing expansions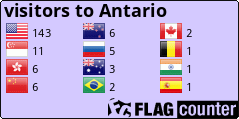 (OOC: Again sorry for the lack of updates. I am still working on this though so here's a tide over entry that shows the current state of the city but hasn't really got a whole lot of expansion in it.
Cheers
James)